Hozier Receives His First CMA Award Nomination For Maren Morris Duet
By Lindsey Smith
September 1, 2020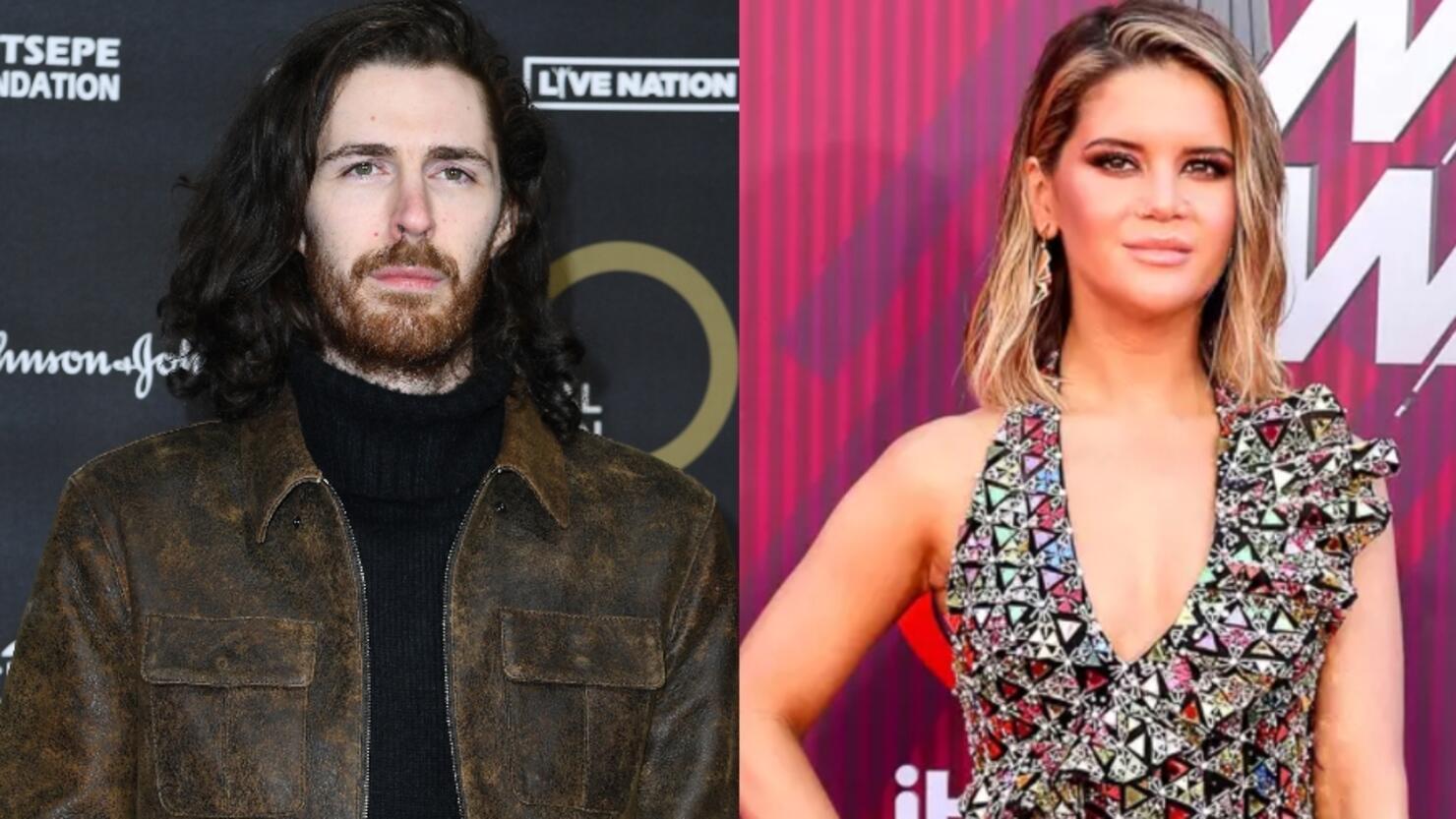 The rock world is infiltrating the 2020 Country Music Association Awards.
On Tuesday (September 1), Hozier received his very first CMA Award nomination for his work on Maren Morris' hit single, "The Bones."
The pair linked up at the end of last year for a reimagined version of Morris' song and it was an instant hit. "Something of love's enduring nature really comes through on 'The Bones,' it's a gorgeous song," Hozier said at the time. "I was delighted to be asked to sing with Maren Morris on this track⁠ — she is such a wonderful artist."
The pair are nominated in the "Musical Event Of The Year" category at this year's show which is taking place November 11.
To show his gratitude for the nomination, Hozier took to his Instagram Stories to thank the country singer for having him on the track. "Sincere congratulations to this incredibly talented soul on these nominations and thank you for inviting me in to be a small part of your beautiful song," he wrote. 
This isn't the first time Hozier has bent genres. He's also joined country/folk artist Brandi Carlile to perform her hit single "The Joke" at a music festival last year. 
As for new original music, Hozier has been keeping busy these past six months and in an interview during the beginning of lockdown, he revealed fans should get ready to hear some new music. "I know that in the next few months I'm looking forward to releasing some new material," he said in March. 
In the meantime, Hozier has been keeping fans entertained with almost daily excerpt readings from novels and poems. 
Photos: Getty Images