Linkin Park Gets A Shoutout In The New 'Twilight' Book, 'Midnight Sun'
By Eliot Hill
September 8, 2020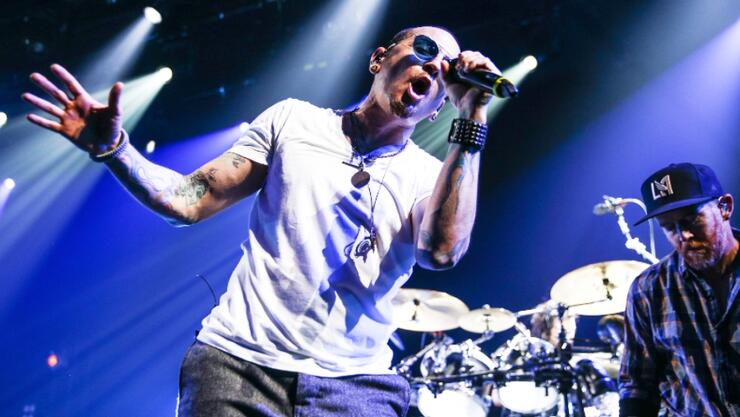 Twilight, yes… that Twilight, author Stephenie Meyer recently released another book in the Twilight saga called Midnight Sun. The new novel details the original story but from Edward's point of view instead of Bella's.
Linkin Park fans who are also fans of the novel received a special surprise when Meyer gave a shoutout to the band within the new book. Linkin Park's album Hybrid Theory also received a nod — which seems fitting as the album is celebrating its 20th anniversary this year.
In the short passage, Edward and Bella are discussing what they're currently listening to in their CD players (remember those?) and Edward is surprised that she was listening to Linkin Park.
A fan took a photo of the page and uploaded it to Twitter for Linkin Park fans to read:
"What music is in your CD player right now?" I asked as I twisted the keys from the ignition. I'd never trusted myself that close to her while she'd slept, and the unknown teased me.
Her head cocked to the side, and it seemed as though she was to trying to remember. "Oh right," she said. "It's Linkin Park. Hybrid Theory."
Not what I was expecting.
As I pulled the identical CD from my car's music cache, I tried to imagine what this album meant to her. It didn't seem to match any of her moods that I'd seen, but then, there was so much I didn't know.
"Debussy to this?" I wondered.
She stared at the cover, and I could not understand her expression.
"Which is your favorite song?"
"Mmm," she murmured, still looking at the cover at, "'With You,' I think."
This should come as no surprise as Meyer is a huge fan of Linkin Park and has said in the past some of their music inspired the saga of Edward and Bella. The band was also featured on Twilight's soundtrack in 2008.
Linkin Park is currently continuing the celebration of 20 years of Hybrid Theory and has released information about a limited-edition box set as well as giving fans an unreleased demo of "She Couldn't."
Photo: Getty Images
Chat About Linkin Park Gets A Shoutout In The New 'Twilight' Book, 'Midnight Sun'