Linkin Park Fans Can Now Turn Their Name Into The 'Hybrid Theory' Logo
By Katrina Nattress
September 16, 2020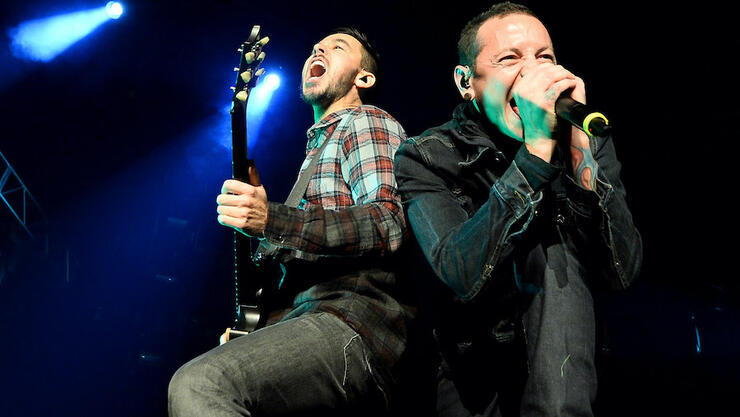 Linkin Park has been getting fans excited about Hybrid Theory's 20th anniversary for over a month now with fun rollouts like throwback computer desktops and previously unreleased songs. Now, they're letting fans literally become a part of their iconic debut album by launching a generator that allows users to turn their name into the Hybrid Theory logo.
"Turn your name into the Hybrid Theory logo using the name generator. Head to namegenerator.linkinpark.com, type in your name and hit 'Go' #HybridTheory20" the band announced on Instagram.
See Linkin Park's post below and turn your name into the Hybrid Theory logo here.
Though these campaigns have been fun, they all lead up to the grand finale: a Hybrid Theory 20th Anniversary Edition box set that includes a ton of amazing keepsakes like a book with never-before-seen photos of the band in its early days, lithos featuring new artwork from Joe Hahn, Mike Shinoda, and Frank Maddocks, and a large poster of the late Chester Bennington, as well as five CDs, three DVDs, and four LPs.
The $200 box set is available for pre-order and is slated to start shipping out the week of October 5. Hybrid Theory officially turns 20 on October 24.
Photo: Getty Images