Metallica Donates $250,000 To U.S. Wildfire Relief Organizations
By Andrew Magnotta @AndrewMagnotta
September 29, 2020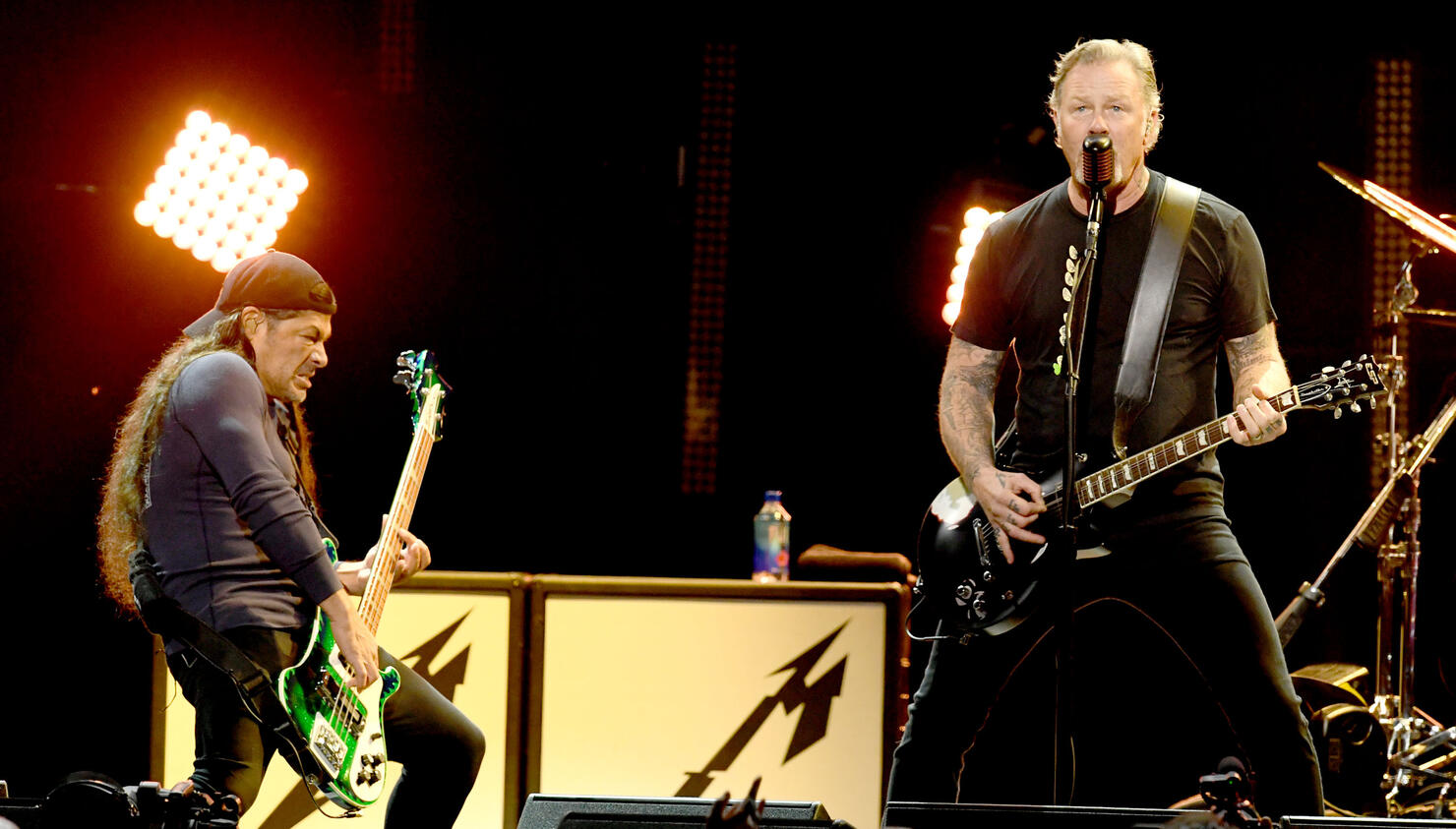 Metallica continues to try and make a positive difference in 2020.
Having already made several sizable contributions to a variety of causes this year, the band's All Within My Hands Foundation has announced another $250,000 going out the door to five organization battling wildfires in California.
"Wildfires have become a cruel and unwelcome annual benchmark in California, and this year we have seen them tragically extend across the entire west coast of our country," reads a statement from the charity. "This is the fourth consecutive year, dating back to the formation of the Foundation, that All Within My Hands has activated to support fire relief: the critical local services component of our mission."
Organizations receiving a portion of the $250,000 include the California Community Foundation's Wildfire Relief Fund, the Oregon Community Foundation's Wildfire Relief and Recovery Fund, the Community Foundation Santa Cruz County's Fire Response Fund, the North Valley Community Foundation Wildfire Relief and Recovery Fund and the Community Foundation of North Central Washington NCW Fire Relief Fund.
The charity added that it hopes news of the donations will prompt fans to join in and support "those in need and our first responders in any way you can by donating money, non-perishable food, clothing and other supplies, or by giving your time volunteering or providing safe, temporary housing," the statement concluded. "Every little bit helps."
Metallica raised over $100,000 for COVID-19 relief through its virtual concert series, which wrapped up in August. That same month, All Within My Hands announced $1.2 million in donations to trade programs at community colleges. In April, the foundation donated $350,000 to COVID relief. In January, the charity committed more than $500,000 USD to Bushfire Relief in Australia.
Metallica launched the All Within My Hands Foundation in 2017 after years of under-the-radar charity work. Drummer Lars Ulrich explained in a 2018 interview with Rolling Stone that for most of its career the band was wary about appearing to grand-stand or seeming to leverage charity work for photo opportunities. But the band's "cynicism" began to wear off as it realized that by publicizing its charity efforts, it could get more people involved all over the world.
Photo: Getty Images