Hozier Unexpectedly Surprises Street Performer Singing 'Take Me To Church'
By Lindsey Smith
October 13, 2020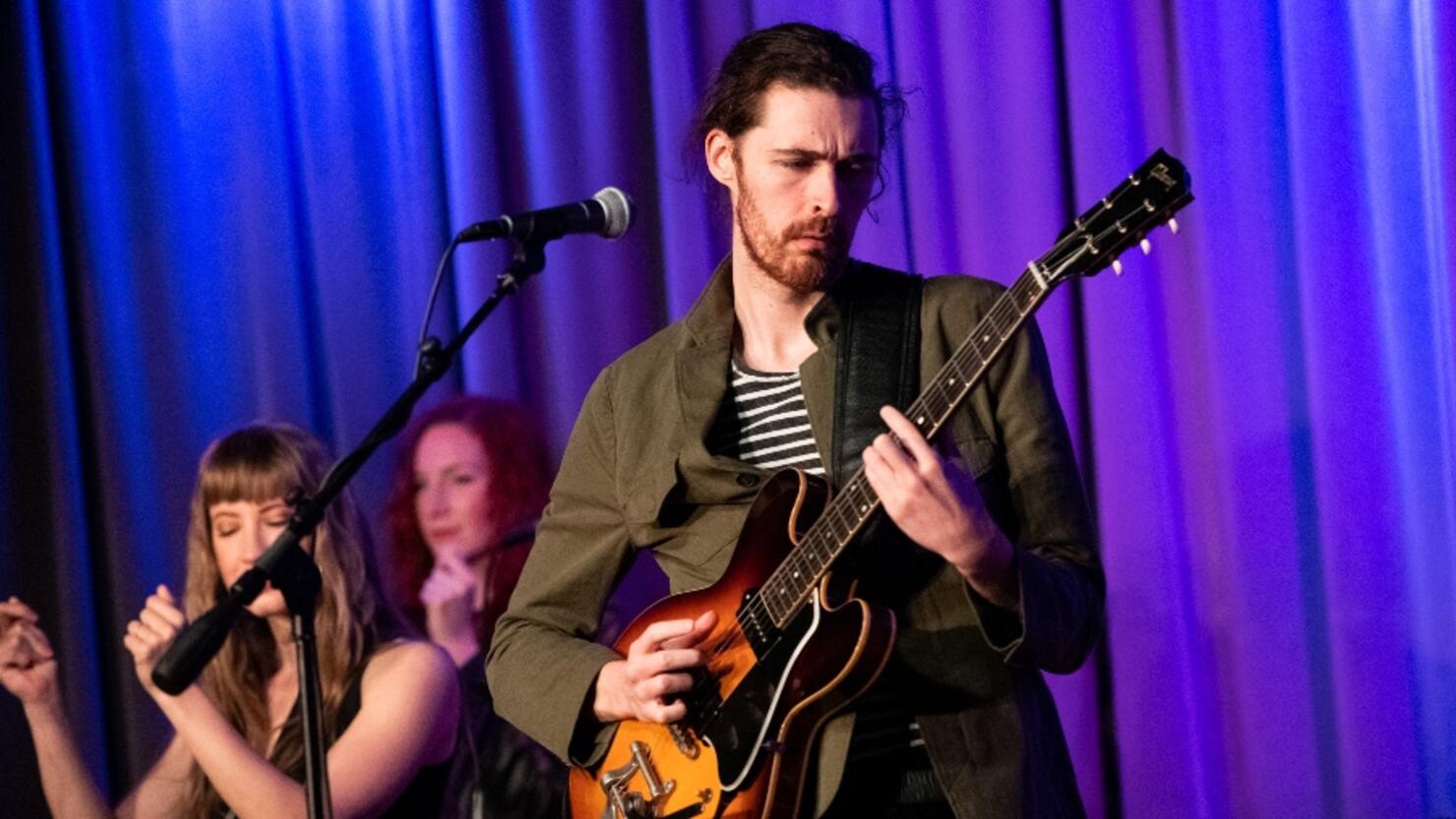 Add this to the long list of why Hozier is absolutely incredible.
On Monday (October 12), Hozier was out doing some shopping when he heard a familiar song being played: "Take Me To Church."
Irish singer/songwriter Martin McDonnell was playing Hozier's song on Dublin's famous Grafton Street and unbeknownst to him, Hozier was listening not too far away.
Around the 25-second mark, you'll see a man in a long coat with green and blue shopping bags bend down and throw some money into the busker's guitar case. As he stands up, he drops his mask and that's when the realization hits McDonnell.
He abruptly stops performing to react to what just happened. "Oh my god, no way! S*** hold on, got to take a second because… thank you so much. Have a good one man. Er wow, that was Hozier," he said stunned. 
McDonnell also took to Instagram to thank the "Nina Cried Power" singer for taking a listen to him cover the song. "Thanks for stopping by today @hozier, feel free to join in next time bro," he wrote. 
At the time of publishing, his video has been viewed over 120,000 times on Twitter.
As for Hozier, The "Dinner & Diatribes" singer is working on new music and said earlier this year he planned on releasing songs in 2020 — so fingers crossed. As for an album, it may be a bit until we get a full collection since there were four years between his self-titled debut and 2019's Wasteland, Baby!
Photo: Getty Images