Stevie Nicks Says 'Compromised Lungs' Put Her At High Risk For COVID-19
By Andrew Magnotta @AndrewMagnotta
October 27, 2020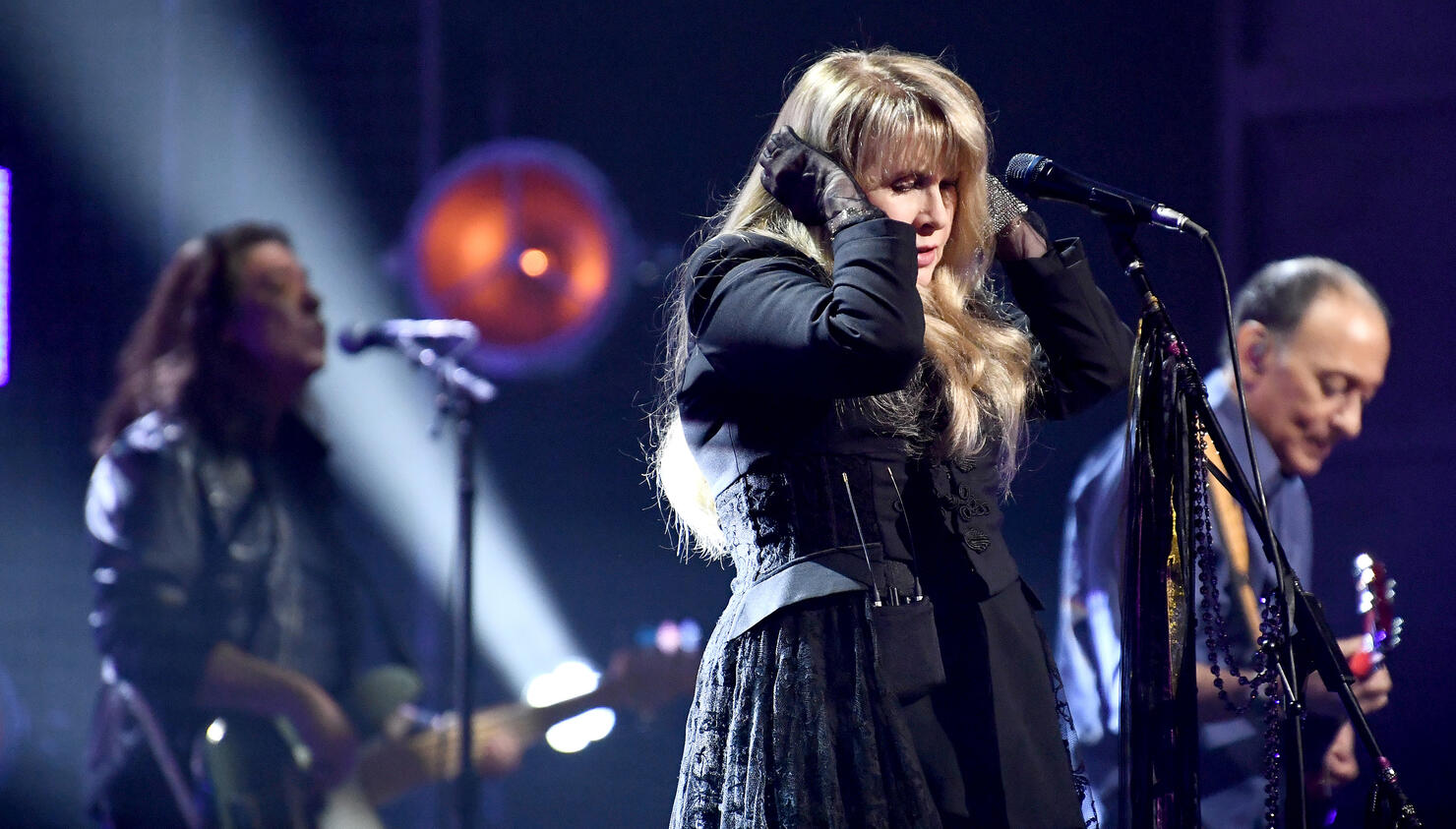 Stevie Nicks' second Rock and Roll Hall of Fame induction celebration in 2019 was short lived when she wound up in the hospital the following day with pneumonia.
Nicks says she started feeling uneasy some time before her performance that night and got extremely ill a few hours later. More than a year later, she reveals she's not fully recovered.
"I have compromised lungs," she told Variety in a new interview. "The night of the Rock and Roll Hall of Fame, I knew before I went onstage that something was wrong with me, so I had to really pull it together. The next day I got really sick, and I ended up going into the hospital in Philadelphia for a week in ICU with double pneumonia and human metapneumovirus and asthma. Talk about your oxygen levels going down; my oxygen levels were hardly existing."
The ordeal caused Fleetwood Mac to postpone its spring tour. These days, Nick says she's being extra careful in light of the coronavirus pandemic.
"It's a virus," she said. "It doesn't care what side you're on. It's going to kill you. And I've said that for me, if I get it, it'll kill me."
In 2019, Nicks became the first woman ever to be inducted twice into the Rock and Roll Hall of Fame. She was inducted for the first time with Fleetwood Mac in 1998. Last year's induction was in honor of her solo work.
Beyond her illness, Nicks fondly recalls the evening. She says she feels bad that this year's inductees don't get to enjoy the full-fledged ceremony due to the COVID-19 pandemic.
This Friday, Nicks' live album 24 Karat Gold will be available via Video On-Demand.
Photo: Getty Images