OOPS: Wife Sees Pic Of Husband With Woman, Stabs Him, But The Pic Is Of Her
By Dave Basner
January 26, 2021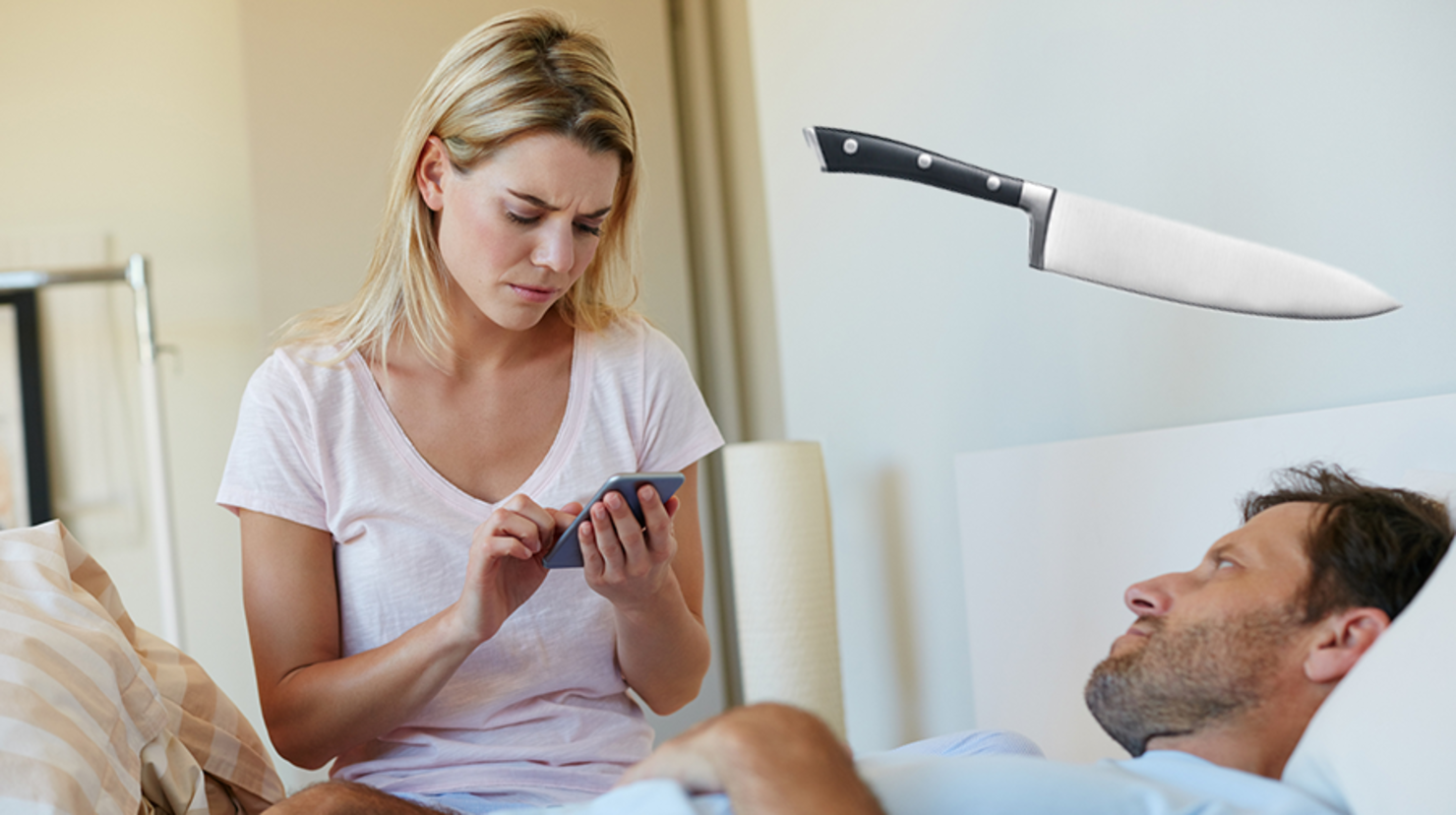 Spouses who do nice things for their partners are often showered with gratitude, but that isn't always the case. Sometimes a spouse might not like a gift, or maybe they are just rude and ungrateful. One man in Mexico probably wasn't expecting the reception he got when his wife caught a glimpse of the kind gesture he was working on for her. His spouse stabbed him.
So what caused the violence? Well the woman, identified only as Leonora N., found some explicit photos of her husband, Juan, on his phone. The pics showed Juan getting very intimate with a woman much younger and thinner than Leonora. Furious, she grabbed a knife and stabbed him multiple times.
However, it turns out that the woman in the pictures was actually Leonora. Juan had digitized some older photos of the couple from when they first started dating. Because Leonora has changed over the years, she didn't recognize herself in the photos. Thankfully, Juan was able to wrestle the weapon away from his wife and tell her who the woman in the pics is, but not before getting stabbed on his arms and legs.
Although Juan got Leonora to calm down, neighbors heard the fighting and called the police. When they arrived, they had Juan transported to the hospital and arrested Leonora. She is currently in jail awaiting charges.
No word on if Juan will be staying with her, or why he chose to digitize explicit photos as opposed to ones that are more sweet and romantic.
Photo: Getty Images