Louis Tomlinson Celebrates Anniversary Of His Debut Album With 'Walls' Demo
By Lindsey Smith
February 1, 2021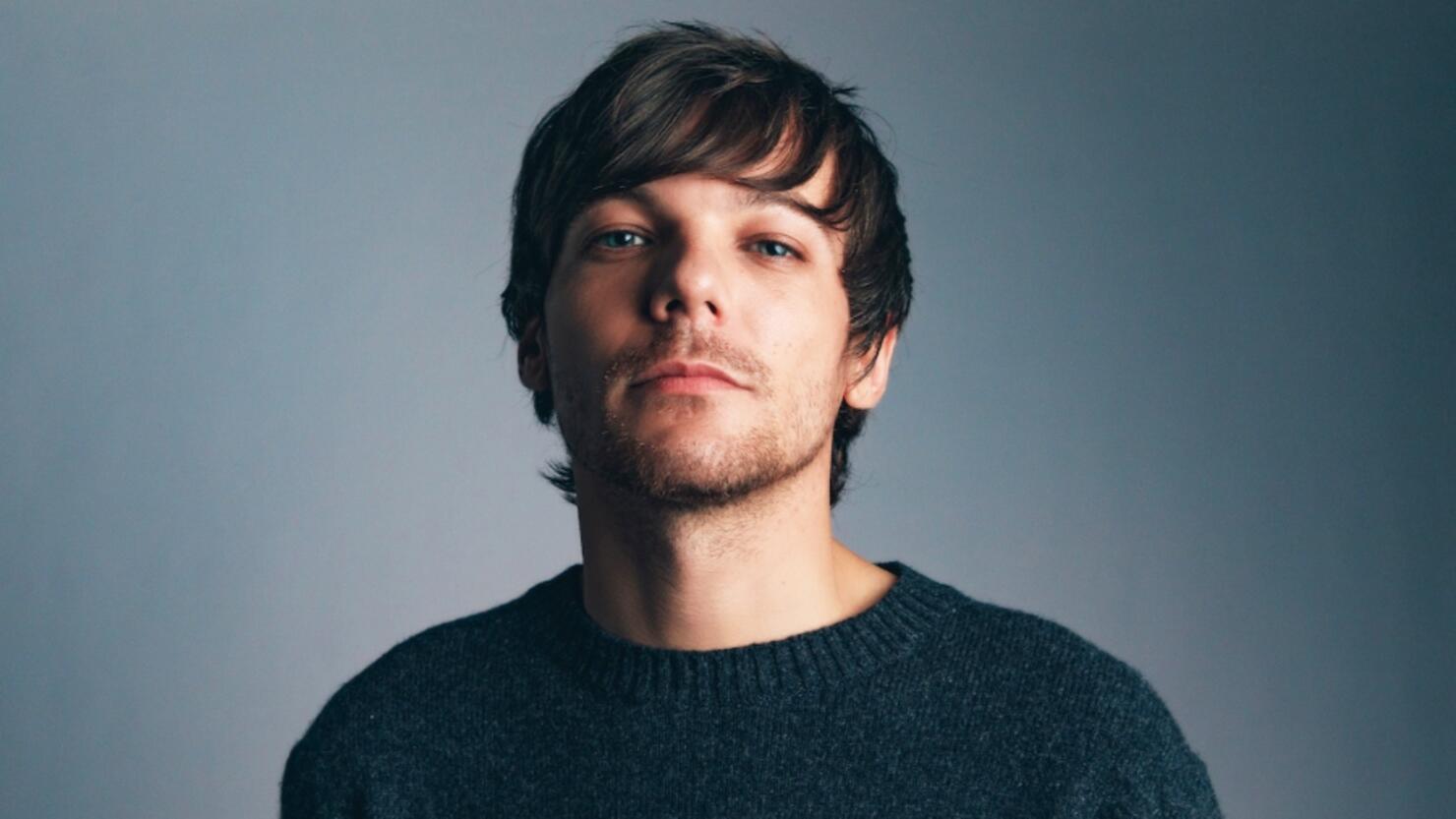 Louis Tomlinson released his highly-anticipated debut album, Walls, on January 31, 2020, and a year later he's celebrating the milestone!
To celebrate the one-year anniversary of his solo album, the singer took to Twitter on Sunday (January 31) and answered questions for fans, and also shared a snippet of the original demo for the title track.
"1 year of my first album Walls. Crazy how quick the time has gone. When I finally get to tour this album it's going to be f****** unbelievable! Sending you ALL a massive thank you for everything you do! This is our day!" he wrote on Twitter to honor the special day.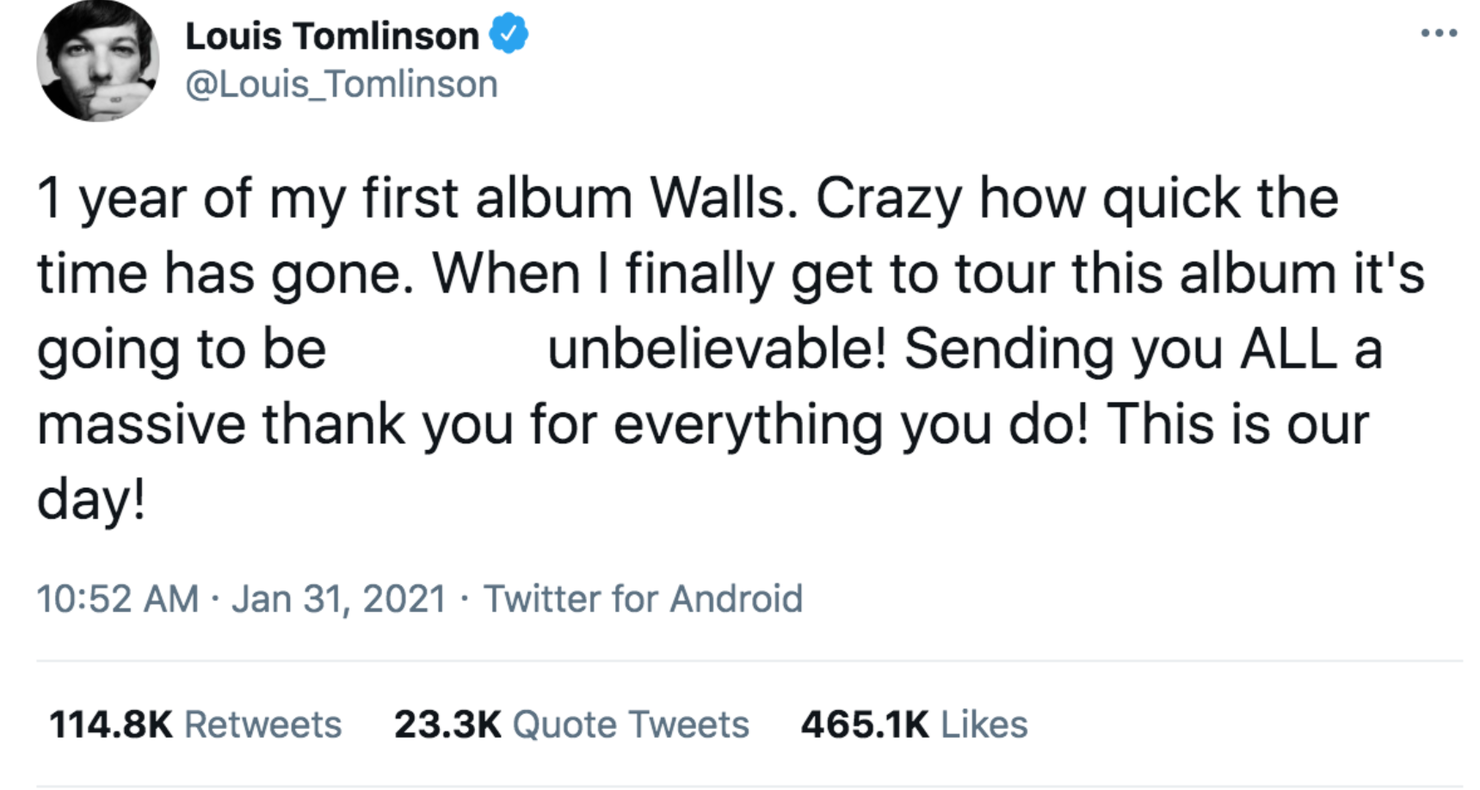 His official LTHQ account gave fans a special treat and tweeted a clip of Tomlinson's "Walls'' demo. "Hope you like it!" he wrote while retweeting the audio — and yes, yes we do!
During the Q&A he chatted about the making of the album, what he's most proud of, and touring. One fan asked about the songs he was excited for fans to hear before the album came out and his answer was "Either kill my mind or walls."
He also revealed the title track was written during the day and the most fun he's had on a music video set was "on don't let it break your heart. Great cast! Most proud of Walls though!" He also revealed one of his proudest moments was "recording the strings on the single for walls."
The 29-year-old ended the celebration by thanking fans once again for all the love and support they've had for his album.
The single was written in the day

— Louis Tomlinson (@Louis_Tomlinson) January 31, 2021
Probably had the most fun on don't let it break your heart. Great cast! Most proud of Walls though!

— Louis Tomlinson (@Louis_Tomlinson) January 31, 2021
Recording the strings on the single for walls is up there

— Louis Tomlinson (@Louis_Tomlinson) January 31, 2021
Thanks for all the love for Walls today. You're all amazing!

— Louis Tomlinson (@Louis_Tomlinson) January 31, 2021
Photo: Adrianna Casiano for iHeartRadio