Steve Harvey Unhappy Over 'Family Feud' Answer That Trolled Him
By Dave Basner
February 4, 2021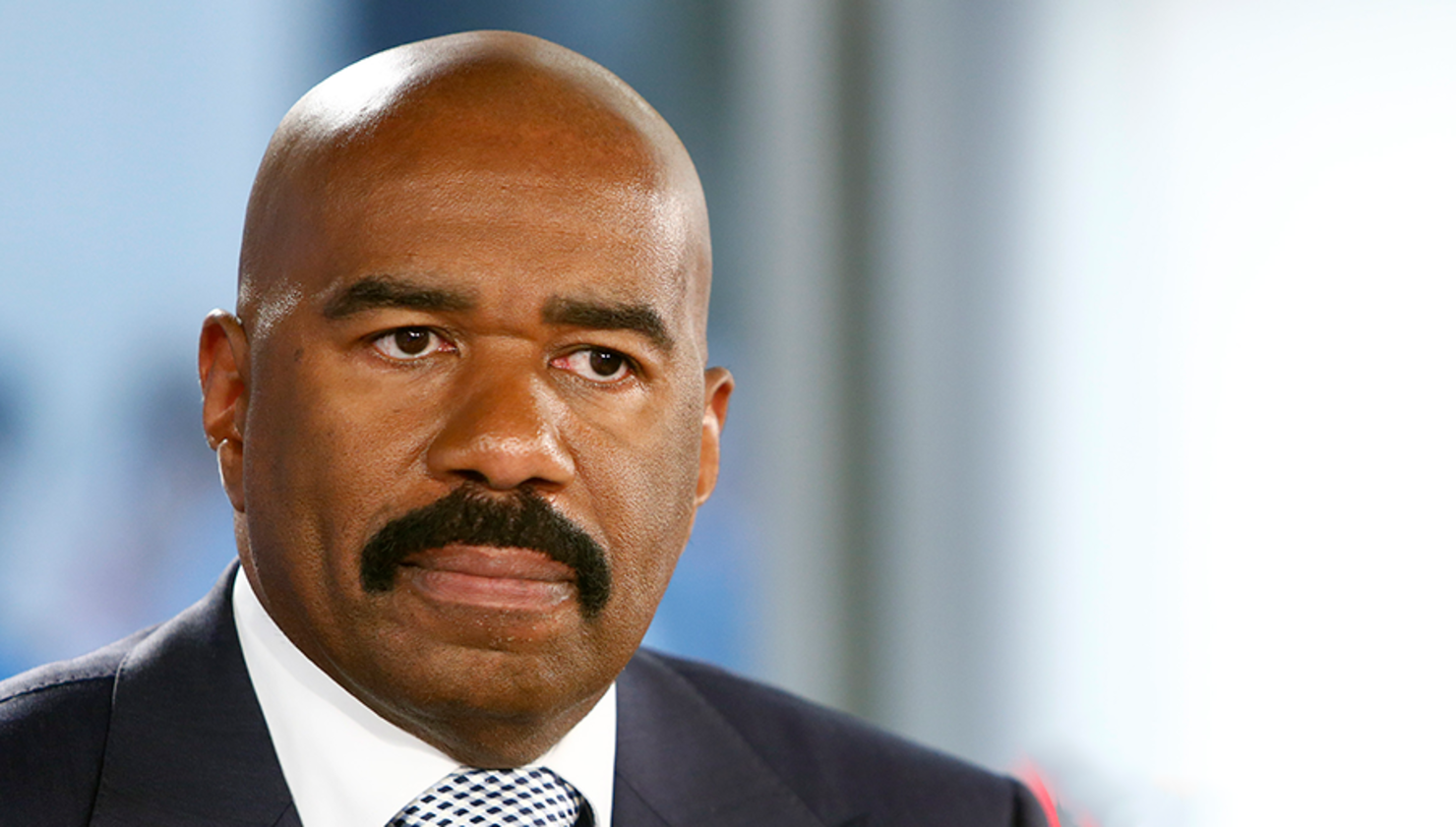 It's not easy being the host of Family Feud, as Steve Harvey has learned time and time again. It seems every few months, a contestant manages to offend the comedian. Whether they are dissing his famous mustache, calling bald men ugly or just finding others funnier than him, Steve has been through it all with the people appearing on the show. However, what happened this week was something new - he got trolled by the board.
The question was all about him - "Name something that Steve Harvey has had more than one of." Contestants gave answers, some of which were on the board like "women/wives," "suits," "kids" and "shows/jobs," and others weren't, like "millions," "grandchildren," and "haircuts," but when it came time to see the responses that no one guessed, that's where things got rough for Steve.
One of the unguessed answers was "hands," which is strange, but the one that hurt the host was "bloopers/misread cards." Steve's look after hearing that said it all.
You'll recall back in 2015, while hosting the Miss Universe contest, Steve made international headlines when he read the wrong winner, announcing that Miss Colombia had won, only to have to take back her crown, sash and flowers because the actual winner was Miss Philippines.
Then, in 2019, while hosting the show again, he said Miss Malaysia won the National Costume contest, but once again it was actually Miss Philippines. That time Steve blamed the teleprompter saying, "Y'all got to quit doing this to me. I can read. Now they are trying to fix it. See? This is what they did to me back in 2015. Played me short like that."
Steve can clearly take a joke though and was able to laugh off the shady Feud answer.
Photo: Getty Images