News Anchor Sings About Needing To Pee, Not Realizing He's Live On-Air
By Dave Basner
March 15, 2021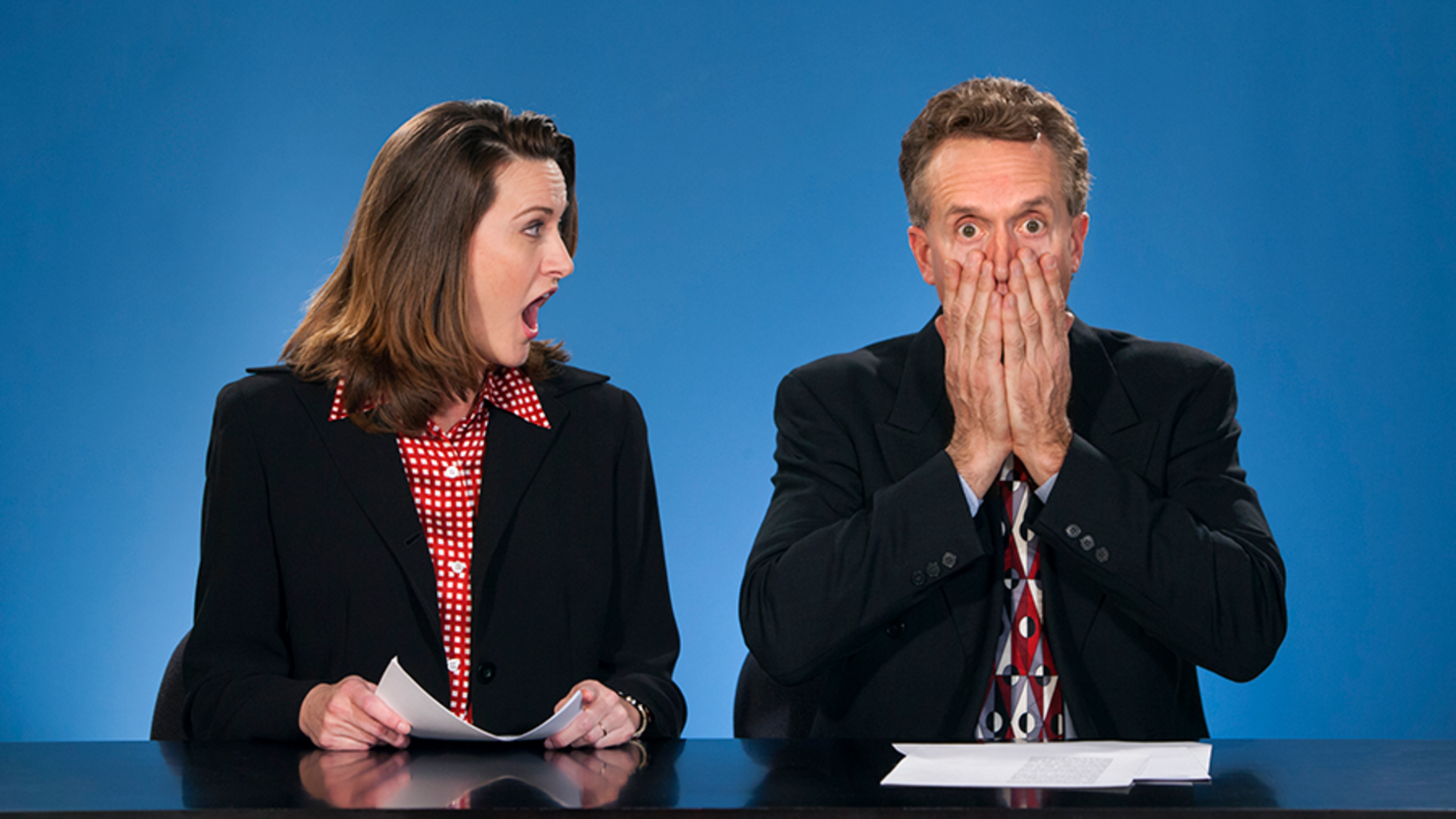 It might seem like news anchors have an easy job just sitting at a desk reading a script and looking at a camera, but there are some real challenges to their role. They might mispronounce a word or have something in their teeth. Making things even more difficult - they have to stay at their desk during the broadcast, which means if nature calls, all they can do is hold it and wait, or, as one anchor recently did, sing about it not realizing you are live on-air.
That's what happened to Fox News' Greg Gutfeld, co-host of The Five. It seems Greg wasn't aware the show had returned from a commercial break and as co-host Juan Williams welcomed the audience back by saying, "Time now for one more thing," Greg sang, "I gotta pee. I gotta pee," really holding that last syllable.
Co-host Jesse Watters tried cluing Greg in that they were on the air, but it seemed Greg couldn't hear them, so as Juan, Jesse and fellow host Shannon Bream all laughed at the situation, Watters took the lead, saying, "I'll take Greg's slot until he has to come back from the bathroom."
Gutfeld later addressed the incident, tweeting, "Yes I peed."
It seems unlikely that Greg will be releasing an album anytime soon.
Photo: Getty Images