There's A Hidden Cost To The $1400 Stimulus Check Even If You Didn't Get It
By Dave Basner
March 16, 2021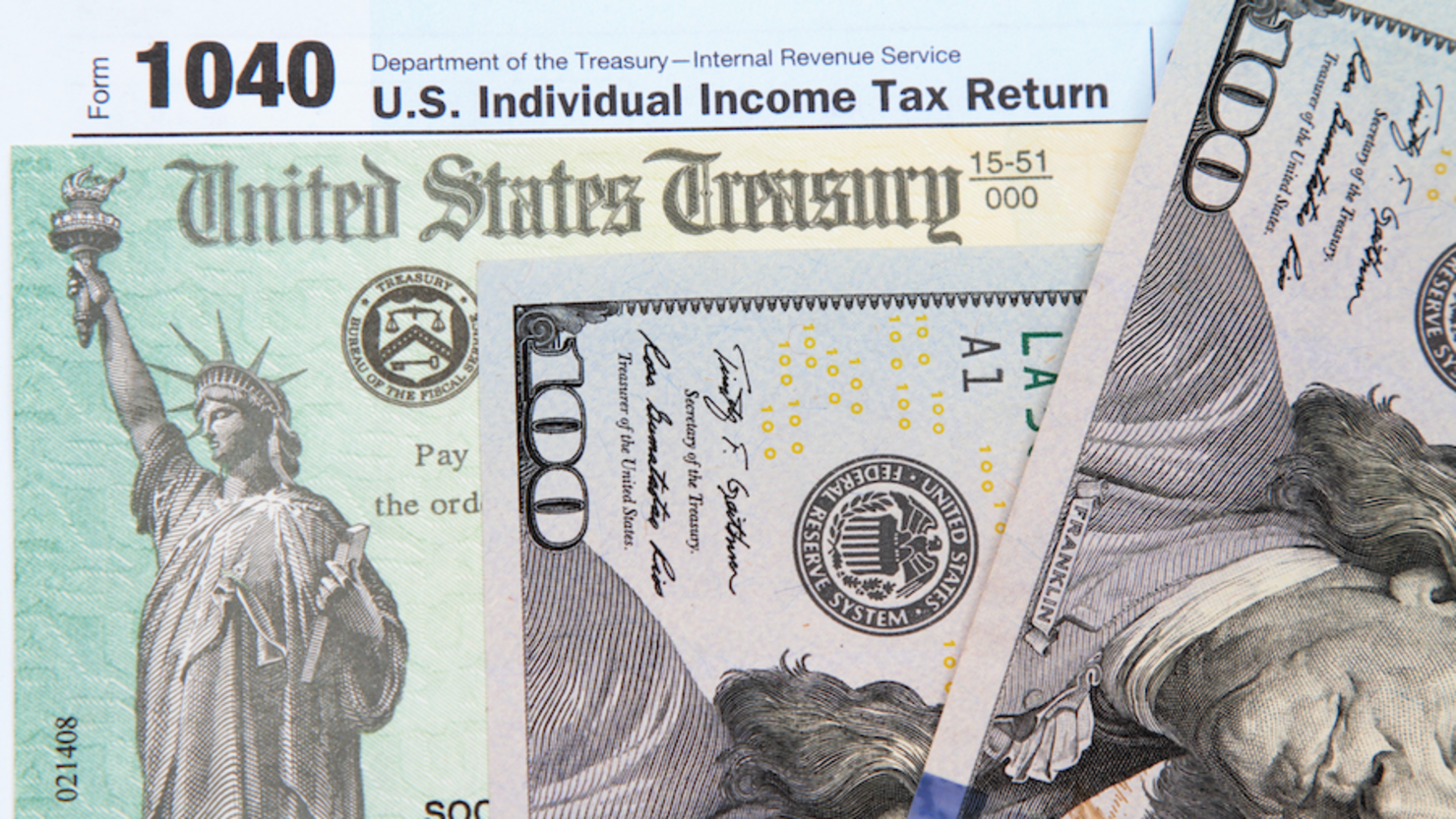 This week, millions of Americans will find an extra $1,400 or more in their bank account thanks to the third stimulus check, and millions more will be getting a check mailed to them in the coming weeks. The direct payments come just a few months after the second stimulus check was mailed out. However, all those mailings come with a cost.
The Internal Revenue Service is responsible for sending all the checks out, and since the IRS of course also handles taxes, that's caused some problems. A fair percentage of the country has already submitted their 2020 tax returns so the IRS is a little overwhelmed right now. Since President Biden wants Americans to get their stimulus checks as soon as possible, that is IRS' current priority. Due to that and the tax code changes included in the latest relief package, highly-anticipated tax refunds are facing some pretty substantial delays.
In fact, according to the Washington Post, nearly seven million tax filers are now stuck in a waiting game when it comes to getting their refunds. That is three times the amount that was delayed during this same period last year.
Making matters even more difficult, many Americans who didn't get the correct stimulus payments for the first or second check have filed for that money, and those requests have to be manually reviewed. That is normally time-consuming process but the IRS has recently undergone budget cuts and staffing reductions so it is taking even longer.
The Post reports that most of the people still waiting on their refund filed their returns very early, around February 12, when the IRS first began accepting returns. Many of those filers did it early because they need the money from their refunds, but they cant get an answer from the agency as to when those will arrive, aside from being told they'll have to wait until the end of April.
The good news is that 36 million refunds have gone out, and the agency says they are moving as fast as they can to distribute both stimulus checks and refunds. A rep for the IRS said, "While the IRS issues most tax refunds within 21 days of the filing season start, it's possible some refunds may take longer. Many factors can affect the timing of your refund after we receive your return. Some tax returns take longer to process than others. For example, returns with an error, incomplete information or those affected by theft or fraud may take longer to process." He added that taxpayers would get a letter if the IRS needs more information to process their return.
However, with the current delays setting the IRS back, as more returns come in, the delays could get even longer. Due to all the back-ups, some politicians are calling for agency to extend the filing deadline past April 15.
Whether or not you've filed your 2020 tax returns, you might have to wait a while for your refund, but you can always find out the status of that refund by heading to the IRS' 'Where's My Refund' Tool here.
Photo: Getty Images