Dua Lipa Is The Coolest Cowgirl Clown Ever In 'Love Again' Music Video
By Paris Close
June 4, 2021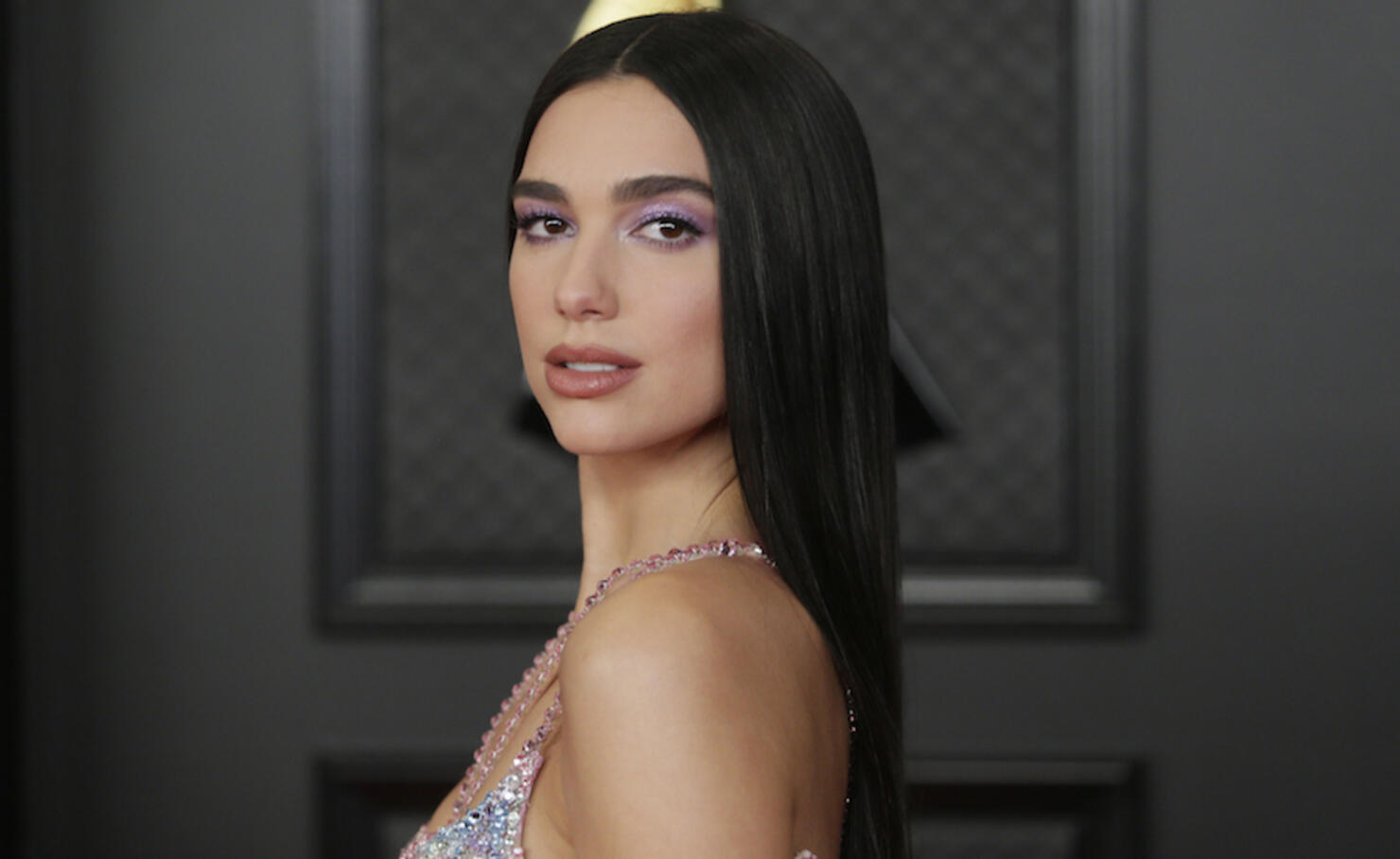 Dua Lipa's Future Nostalgia era continues — this time, in the form of a new music video.
Early birds woke up to a sweet surprise Friday morning (June 4) when the international superstar unveiled the visual for "Love Again."
Following Halsey's footsteps with a cowgirl aesthetic a la her "You Should Be Sad" video, Lipa accompanied the track with a visual that shows the pop star in all her cowgirl charm as she two-steps in an empty ballroom and rides a disappearing mechanical bull mid-air, surrounded by face-painted dancers and rodeo clowns wrestling a giant egg. By the video's end, she's covered in clown makeup and hugging a faceless lover, whose white suit she smears with a mark of red lipstick in the video's closing scene.
"Show me that heaven's right here, baby / Touch me, so I know I'm not crazy / Never have I ever met somebody like you / Used to be afraid of love and what it might do / But goddamn, you got me in love again," Lipa sings in the bass-heavy production.
A disco-pop lover's dream, "Love Again" is one of the most infectious deep cuts on Lipa's latest album — and receives an extra boost of cool with its clever sampling of the trumpet section as heard on Al Bowlly's 1932 record "My Woman."
Lipa's "Love Again" is the latest track from Future Nostalgia to undergo the music video treatment and is the sixth single to release from the critically-acclaimed 2020 album.
Future Nostalgia set the bar for pop music this year, having helped Lipa earn the Female Artist of the Year trophy at the 2021 iHeartRadio Music Awards and Best Pop Vocal Album at this year's Grammys.
Earlier this week, it was reported that Lipa is already envisioning a new sound for her third studio album, which will reportedly be "something completely different" than her previous offerings.
Photo: Getty Images