WWE Officials Unhappy With Mick Foley's Criticism, AEW Praise: Report
By Jason Hall
September 10, 2021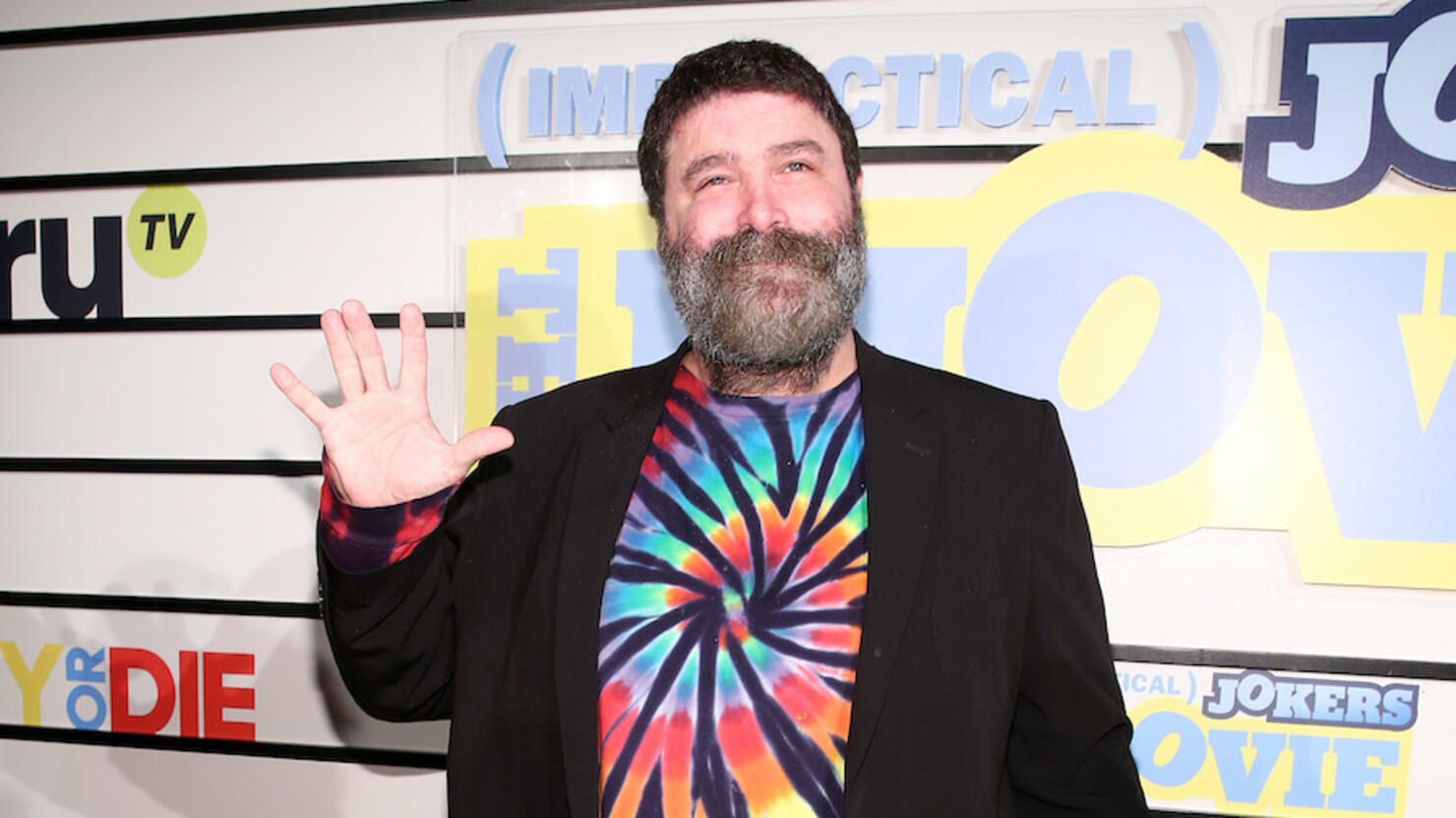 Hall of Famer Mick Foley's recent comments claiming WWE has "a problem" amid All Elite Wrestling's historic All Out pay-per-view on Sunday (September 5) night and emergence has reportedly upset people within the company.
During the latest episode of the Mat Men Pro Wrestling Podcast, Andrew Zarian said he was told Foley's comments broke "an unwritten rule" related to wrestling legends and were viewed as "pretty disparaging."
"Let's talk about the Mick Foley video that I can tell you, people are very unhappy with at WWE that he put that video out," Zarian said. "I'm not gonna say who told me this but there is like an unwritten rule with these legends where you can't disparage the company in any way. And that was pretty disparaging. He was pretty blatant about saying 'we're not doing good stuff here guys.'"
On Tuesday (September 7), Foley, a WWE Hall of Famer who is currently signed to a 'Legends contract' with the company, shared his thoughts on the two wrestling promotions after All Out, which featured the debuts of several major former WWE superstars and set a company record for pay-per-view buys.
"I'd like to title this video WWE, We've Got a Problem because I think you do and that problem is that WWE is no longer the place for talent to aspire to," Foley said in a video shared on his verified social media account. "Part of it is because AEW is doing a great job of attracting great talent, proven talent, building other talent, creating storylines, but part of it is a problem of your own making.
"I think younger talent sees the way that developmental characters are cut or left by the wayside or in the case of Karrion Kross, greatly watered down and even made a joke of when they debut on the main roster. If it's not broke, don't fix it. If I was an aspiring talent now, big league talent with a major decision to make, I'm not sure that I would trust WWE creative to do the right thing with my career. You guys did wonders with me back in the day, that was a different time, different place.
"If it was today, I'm not sure I would trust the powers to be with my career in their hands. And until that changes, WWE, you've got a problem."
Foley doubled down on the comments during a later appearance on Sean 'X-Pac' Waltman's Pro Wrestling 4 Life podcast, critiquing WWE's use of former NXT Champion Keith Lee on the main roster, as well as the aforementioned use of former NXT Champion Karrion Kross.
"I love the company. I really do, and I think they need to hear that," Foley said. "If I texted Vince that's one thing, and that might be effective, but I think it needs to get out there. If it embarrasses them, I think that's ok. I look at Keith Lee and I look at how dynamic he was. I know Keith has had some health problems, but it's like, the guy comes out and you don't know that he's got that look? You haven't done enough research to know that he's a big dude, and now you want to cover him up? That's part of his appeal that he's loud and proud, and for whatever reason, his incredible ring entrance music was taken away."
"In the case of Karrion Kross, you don't reinvent the wheel. If the guy's got the best entrance, one of the 4 or 5 best entrances in the business, and then you send him out there as a generic guy and he loses in 2 minutes? You only get one chance to make a first impression. Can you dig that guy out of the hole? Yea, you can, but he shouldn't be in a hole. I think the AEW pressure is the best thing that can happen to WWE."
Former WWE Champion Bryan Danielson (formerly known as Daniel Bryan), former NXT Champion Adam Cole and former WWE superstar Ruby Soho (formerly known as Ruby Riott) all made their AEW debuts at All Out on Sunday, which also featured the in-ring return of former WWE Champion CM Punk, who had recently made his first appearance for the company after a seven-year absence from professional wrestling.
Soho was among the numerous releases made by WWE since April, despite being involved in an ongoing SmackDown storyline and regarded as one of the top female competitors in the company.
The former 'Riott Squad' leader debuted as the surprise 'Joker' entrant in the women's Casino Battle Royale match, which she won to earn an opportunity to challenge AEW Women's Champion Dr. Britt Baker, D.M.D. for an upcoming title match.
Both Danielson and Cole reportedly received major offers from both companies before deciding to join AEW, which launched just two years ago and has quickly emerged as WWE's most serious competition since World Championship Wrestling, which was purchased by WWE chairman Vince McMahon in 2001.
Cole interrupted a post-match promo by AEW World Champion Kenny Omega and 'The Elite,' seemingly to get revenge on the group from being 'killed off' their YouTube series Being the Elite -- prior to joining NXT in 2017 -- but instead rejoined the group.
Danielson came out minutes later and helped Omega's opponent, Christian Cage, and allies Jungleboy and Luchasaurus, even the odds against the Elite before clearing the ring.
Cole is a one-time NXT Champion, the inaugural NXT North American Champion and a one-time NXT Tag Team Champion alongside former Undisputed Era members Roderick Strong, Bobby Fish and Kyle O'Reilly.
The 32-year-old has spent the majority of his tenure with WWE competing for the NXT brand since signing in 2017.
Danielson, a multi-time former World Champion, last appeared on WWE television during a losing effort to Universal Champion Roman Reigns in the main event of Friday Night SmackDown in April and his contract reportedly expired after the appearance.