Video Shows Shocked Woman Finding Live Bat Hanging From Crotch Of Her Jeans
By Dave Basner
September 24, 2021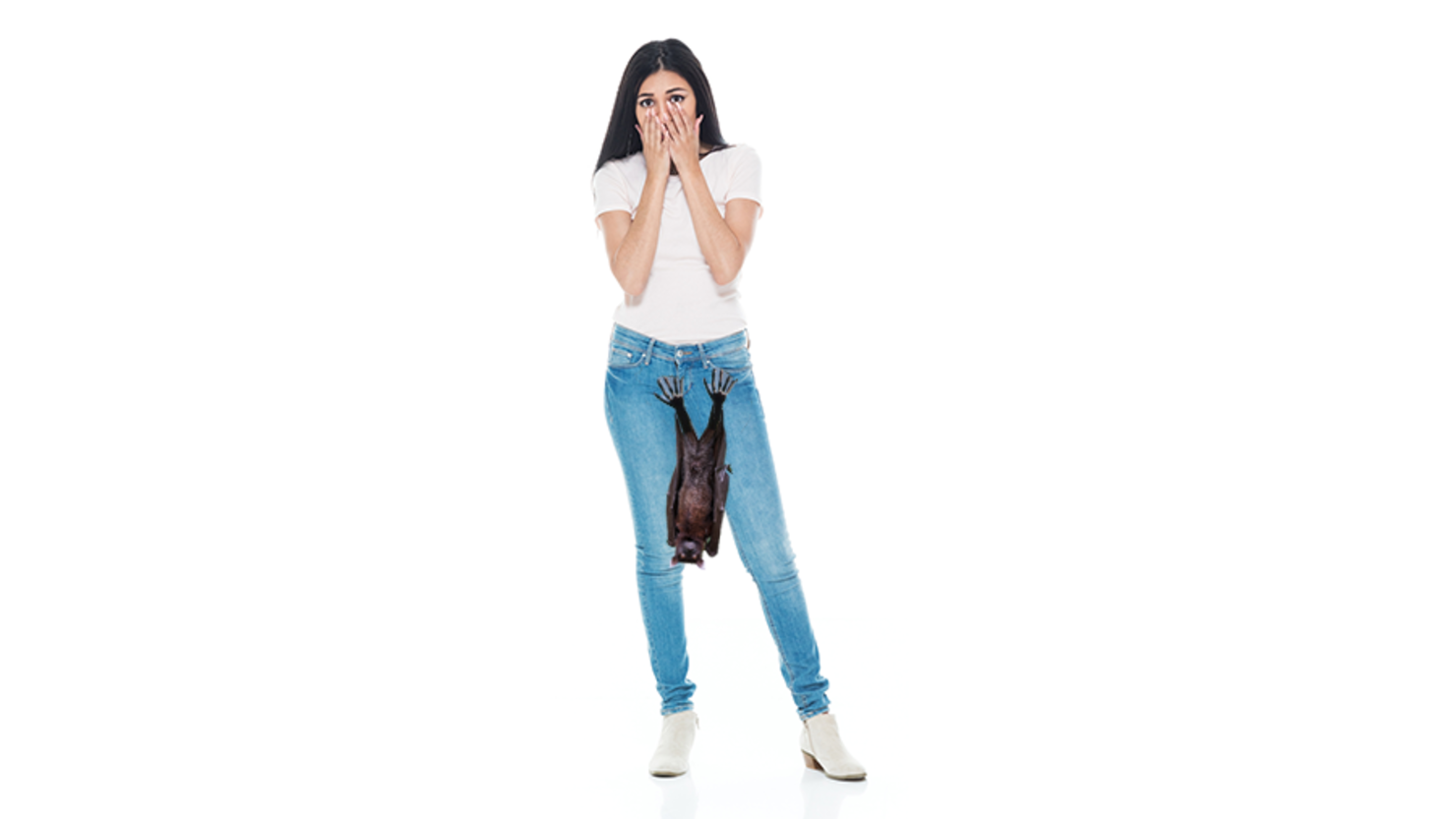 One of the worst feelings in the world is that realization that there is some kind of creature on you. Whether it is a spider, a bug, or even an innocent caterpillar, just knowing there is a living being, however small it might be, crawling around on you can send shivers down your spine. However, after seeing what happened to one woman, the next time you have an insect on your shirt, you'll be grateful it wasn't worse.
The unfortunate victim shared her story on TikTok, asking in her video, "How did this happen to me?" In it, she pans the camera down to show a live bat hanging from the crotch of her jeans.
In the comments, she explained how she took one step and heard a squeak. She looked down and realized what made the sound. She immediately called her husband over to help, writing, "I was terrified to move until he came to get it." He was able to remove the creature, but it later died from what the woman described as "cat-related injuries." She added, "I saw a cat in the area that I think was the culprit."
Of course, in situations like this there is a concern for rabies, but she explained that they sent the bat off for testing and it came back negative.
She did not offer an explanation for how the bat wound up on her pants, but there were plenty of jokes in the comments about her nocturnal visitor. One person wrote, "With wings for your protection," while another stated, "Man I'm jealous. I just have dust and spiderwebs in mine." Someone else compared it to a "freaky Dr. Seuss book called 'Bat In The Cat." A different commenter said, "Y'all women going too damn far with these Halloween decorations but I love the commitment to the season."
You can read more and see other videos from the woman here.