WATCH: Dad Panics When 'Bug' Daughter Is Playing With Is A Giant Tarantula
By Dave Basner
September 23, 2021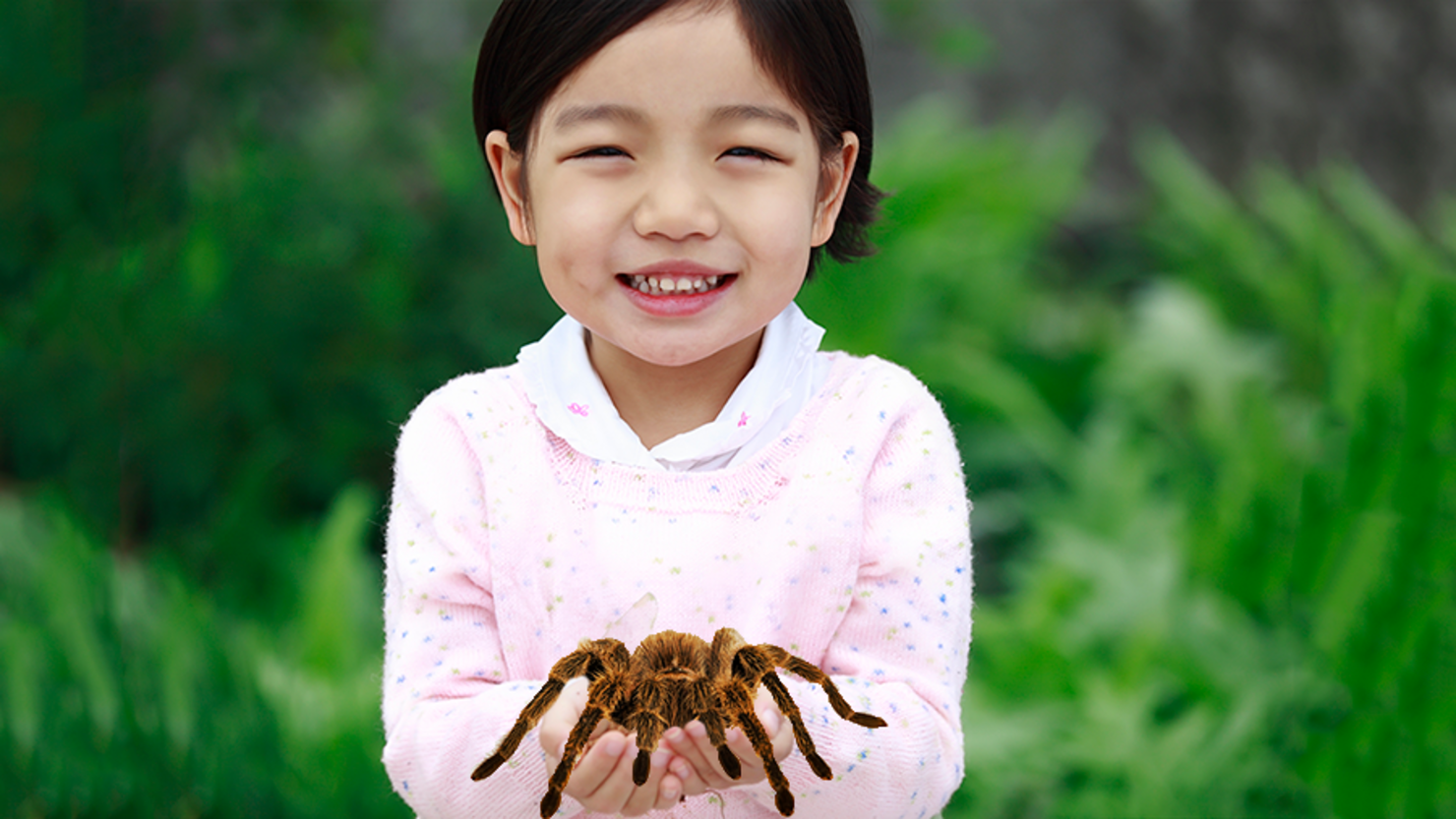 Sometimes when kids play outside, they'll lift up rocks and find bugs. Many children aren't as turned off by the creepy crawlies as their parents are, so they'll fearlessly interact with insects, but what one child in Arizona did had her dad freaking out - and it was all caught on his security camera.
David Lehman, of Tucson, was hanging out with his two kids in their backyard. Footage from his camera shows his 18-month-old daughter Blake looking curiously into an old coffee tin. David approaches her to check in on what she's up to. She turns to him and says, "Bug! Bug!" At that moment, David realizes the "bug" Blake is referring to is an enormous tarantula. He screams, "Ahhh! Put that down," and goes to grab her, but accidentally knocks her over. He then scoops her up and moves away from the arachnid, bringing the dog with him.
David told the Daily Mail, "I was expecting a beetle, as it's that season right now, so when I saw the tarantula I just thought, 'Get that gnarly thing away from my daughter!'"
He explained that he tried to take the coffee can from out of her hands but she held on to it too tightly, and that's how she got knocked over. The good news was she landed on a padded, grassy area, but the bad news was the spider landed on her shoulder. After grabbing her and moving away, he was later able to catch the tarantula and set it free off of his property. As for Blake, David said she "isn't fazed and still loves exploring outside."