Thomas Rhett Throws First Pitch At Chicago Cubs Game
By Kelly Fisher
September 27, 2021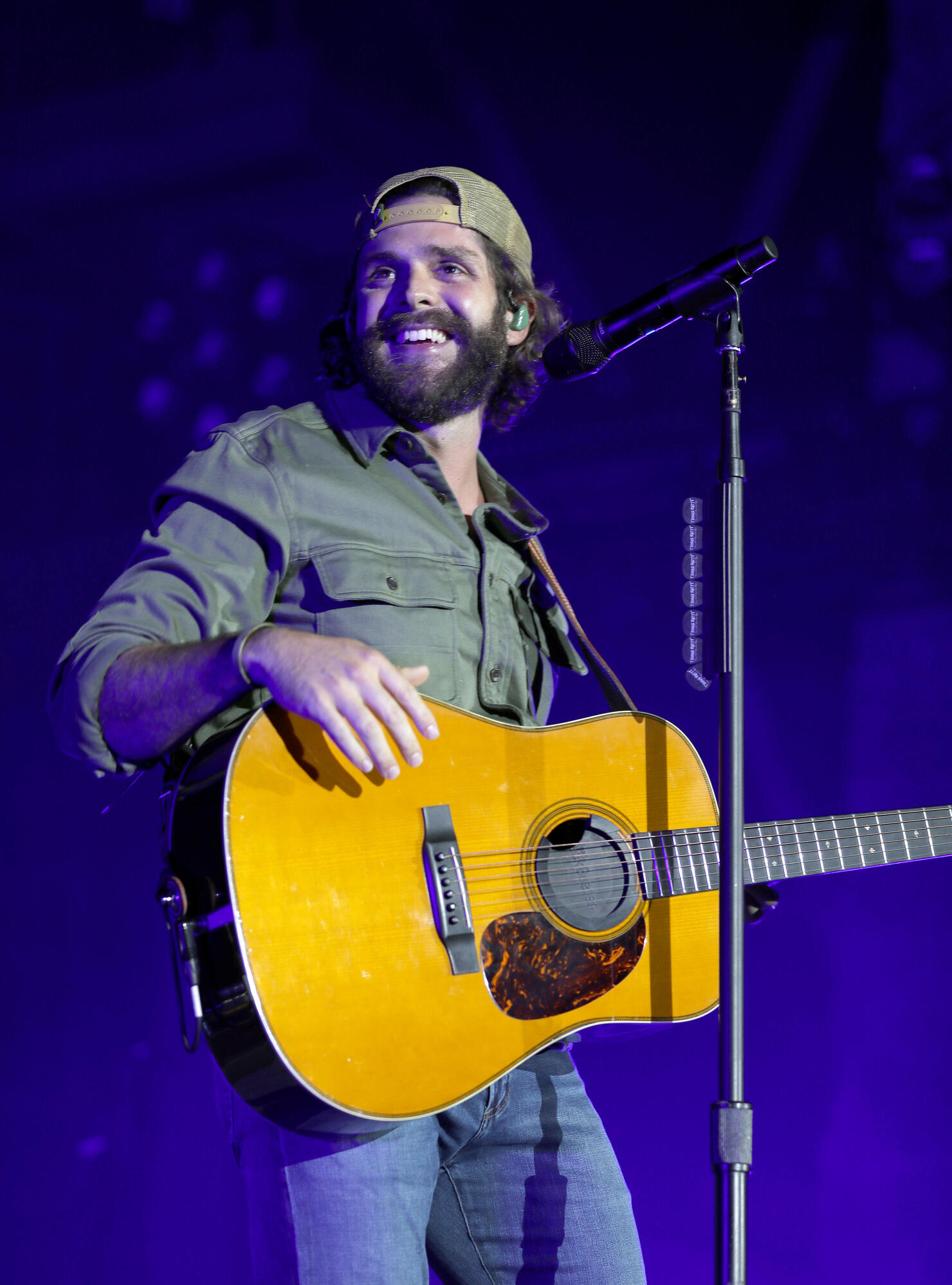 Thomas Rhett can do more than just play music.
The "Redneck Be Like" country artist can play ball, too. Rhett stepped up to the plate— the pitcher's mound, rather — to throw the first pitch at the Chicago Cubs game over the weekend. Rhett shared photos from the field on his social media channels the same weekend he stopped in the Windy City on his "Center Point Road" Tour:
"One for the books!! Thank you @cubs for letting me throw the first pitch today 🙌 love this city so much."
The first pitch wasn't the only thing Rhett got to do in Chicago this month, aside from his own concert. Rhett also crashed the Jonas Brothers show to perform a duet with fellow country singer Kelsea Ballerini, who's opening for the trio. She marked her 28th birthday by surprising fans, bringing Rhett on stage to sing "Half of My Hometown" with her.
Aside from music, Rhett has also ben enthralled in the dad life. He and his wife, Lauren Akins, are preparing to welcome their fourth baby girl by the end of the year, and still mulling over names. Last month, Rhett took to TikTok to enlist help from followers, as he suggested flower-themed names without any luck of picking one. He recently posted a similar video with tree-themed names.
No matter which name they choose, Rhett's family is an inspiration. Earlier this month, he shared a mock album called Parenting, including "Eat Your Breakfast," "I Think You're Just Sleepy," "Brush Your Teeth" and other tracks. Rhett and his wife are proud parents to Willa Gray (6), Ada James (4), and Lennon Love (1).