Amazon Driver Accidentally Throws Package On Roof While Swatting Bug
By Dave Basner
September 28, 2021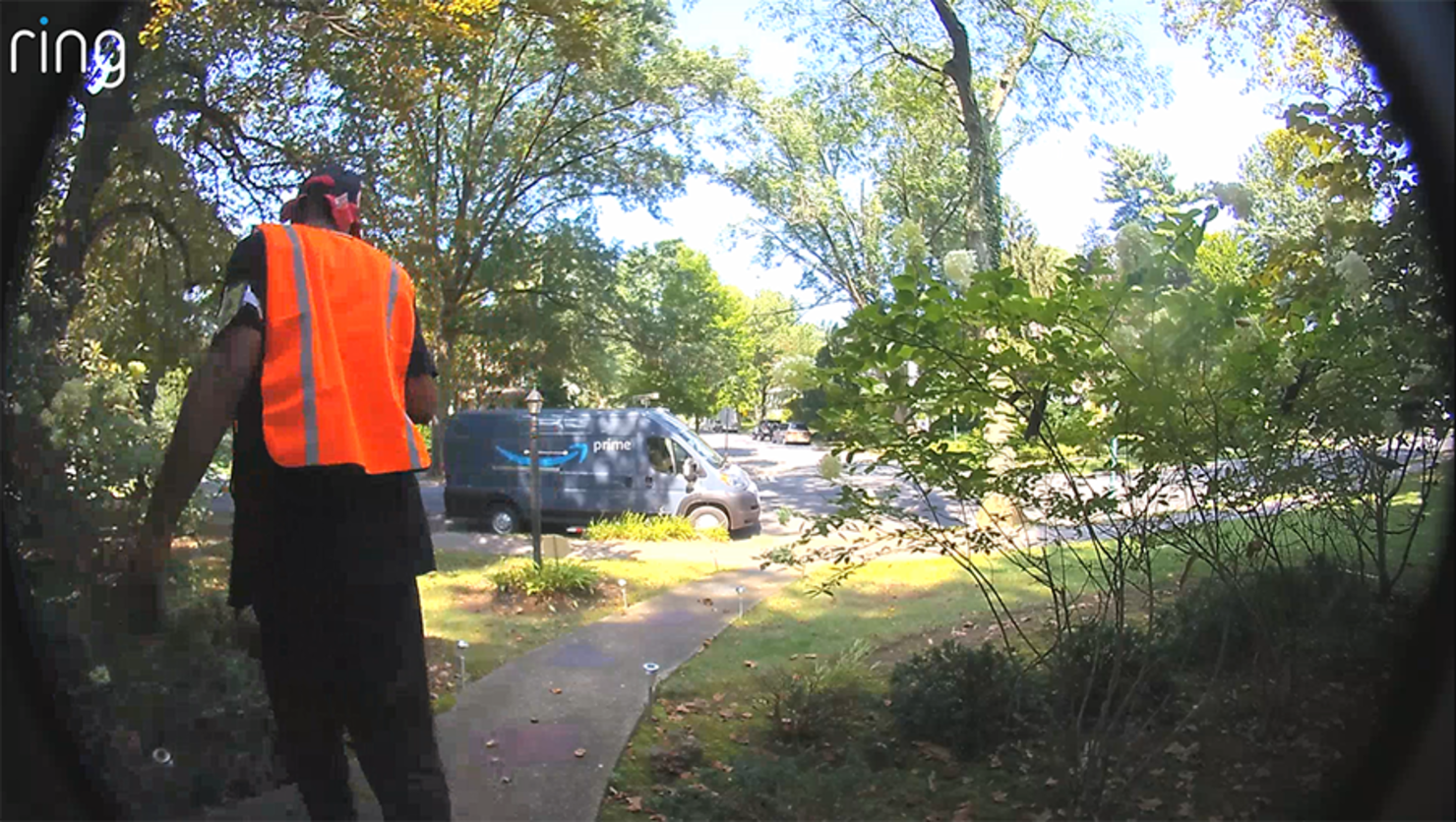 Delivery people need to deal with all sorts of challenges throughout their day, from oversized boxes to guard dogs, but what happened to one Amazon driver is something he probably never imagined he'd have to deal with - and it was all caught on a doorbell camera.
The video shows a delivery guy bringing a few small packages to a home, when some kind of bug circles his face. He swats at it with the hand carrying the items and the motion causes one of the padded envelopes to jettison out of his grip and land on the roof. The man is at a loss for what to do and is clearly frustrated at how the incident has just derailed his day.
He does the only thing he can think of and sends a message to the customer that reads, "Hi, this is your Amazon delivery driver. This sounds crazy but I accidentally threw a package on your roof. Do you have a ladder I can use?"
The homeowner, Casey McPerry, who found the whole situation hilarious, shared the message and the hysterical video of the incident on TikTok, writing, "Poor guy, don't worry about it. Seriously, it's okay. This made our day."
WARNING: There is some harsh language in the video.
In a second, longer video, Casey shares all the footage of the delivery person's rough time at his house. Then, after the McPerrys return home at night, you can see them using a flashlight to find the package. Casey wrote, "By the time we got home, we had to see it to believe it."
The next morning, the doorbell cam shows Casey using a ladder and a pole to get the package off the roof.
Casey wrote, "I hope to find the Amazon driver and share how much laughter this brought us." Stay up to date with Casey to see if he does, here.