Justin Bieber Spotted Catching Up With Usher At NBA Season Opener In LA
By Ariel King
October 20, 2021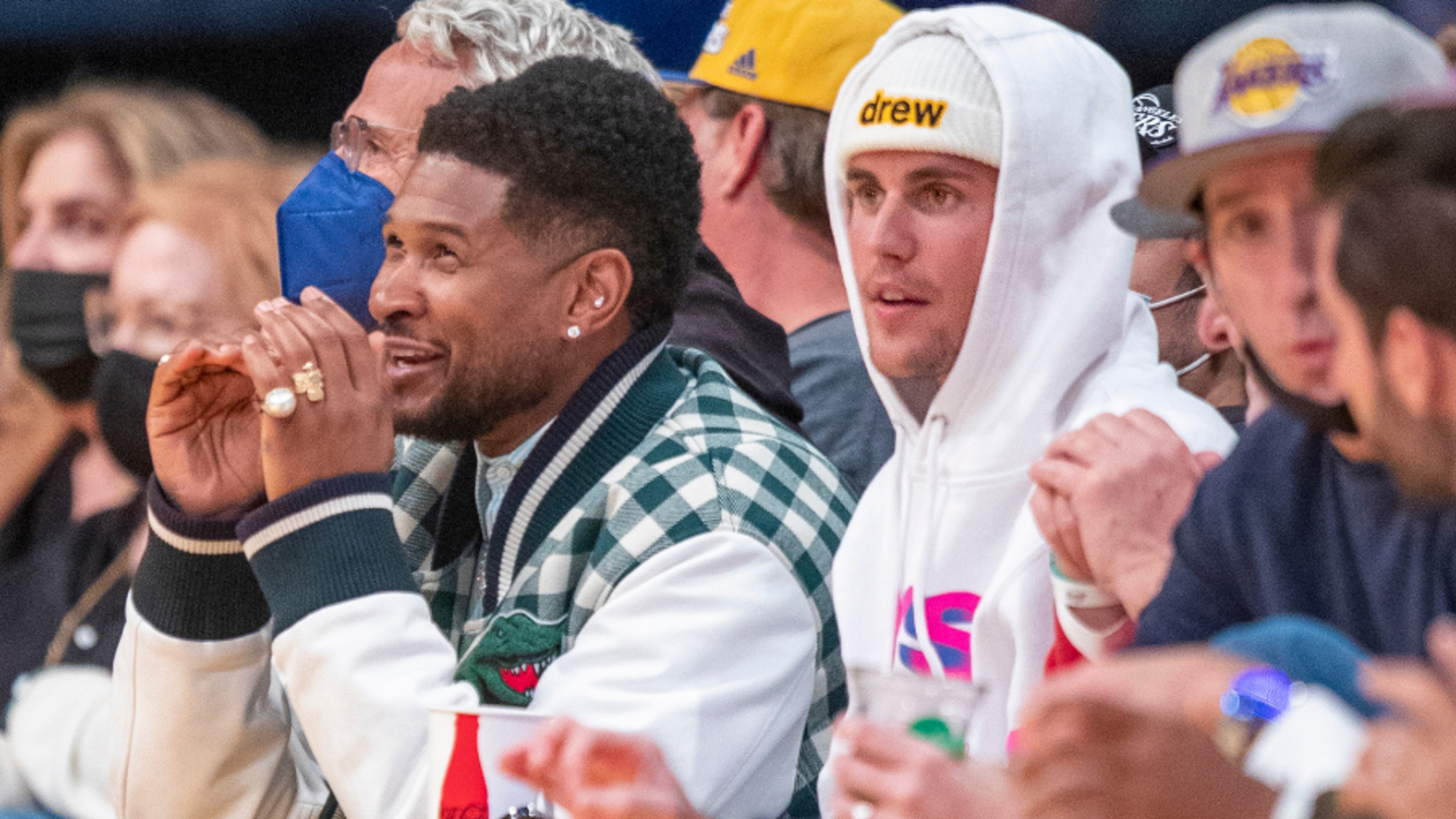 Justin Bieber has reunited with his mentor, Usher, at the recent NBA season opener in Los Angeles. The two sat next to each other in their court-side seats for the game, which saw the Lakers playing (and losing to) the Golden State Warriors. Ahead of the game's start, the pair were joined by none other than Kevin Heart, who swung by to have a chat with Bieber and Usher.
For those unfamiliar, Usher had helped discover Bieber back when the pop star was just a young teenager sharing videos of him singing to YouTube. The singer wound up playing an important part of Bieber's rise to becoming the biggest teen pop sensation of the past decade, alongside Bieber's manager, Scooter Braun.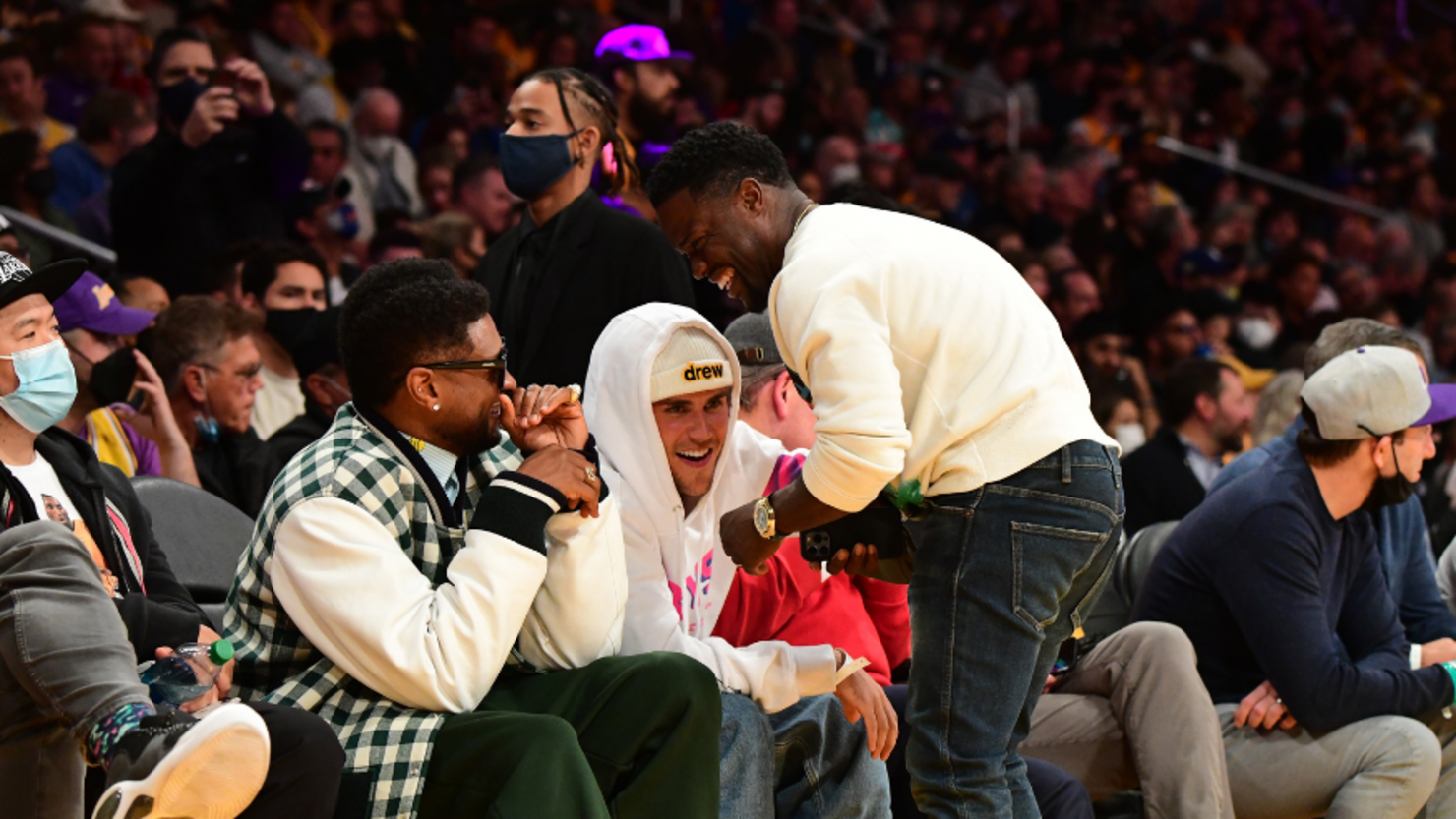 Bieber, Usher, and Kevin Heart weren't the only celebrities at the Lakers Game on Tuesday night (October 19). Adele was also spotted sitting beside her new boyfriend, Rich Paul. Paul is currently LeBron James' agent, so it comes as no surprise that he would be attending the game, and, as fans witnessed this past summer, Adele enjoys accompanying her boyfriend whenever she finds the time.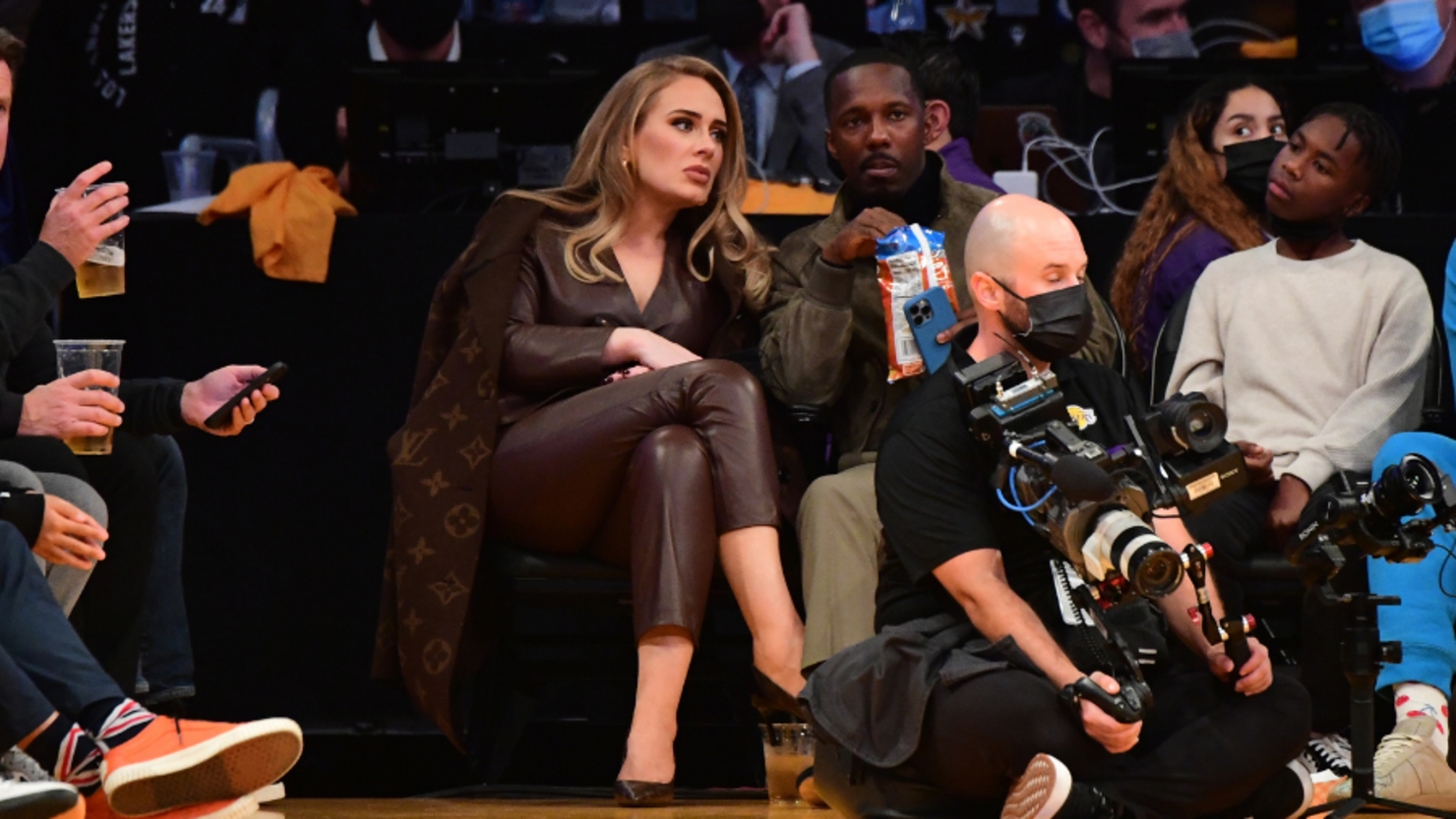 Bieber released three new songs, "Hailey," "Red Eye," and "Angels Speak," to round out his latest album, Justice, which had dropped in March. On the personal front, Bieber revealed that he had initially hoped to be able to "squish out a nugget" this year with his wife, Hailey Bieber. However, the singer revealed his wife has a few more things she wants to do before committing to becoming a mother. Meanwhile, Usher and Bieber reunited again last June after the pop superstar invited his former mentor to hop on a remix for his song "Peaches."