Disturbing Video Warns Shoppers To Look Out For Creepy Fitting Room Feature
By Dave Basner
November 18, 2021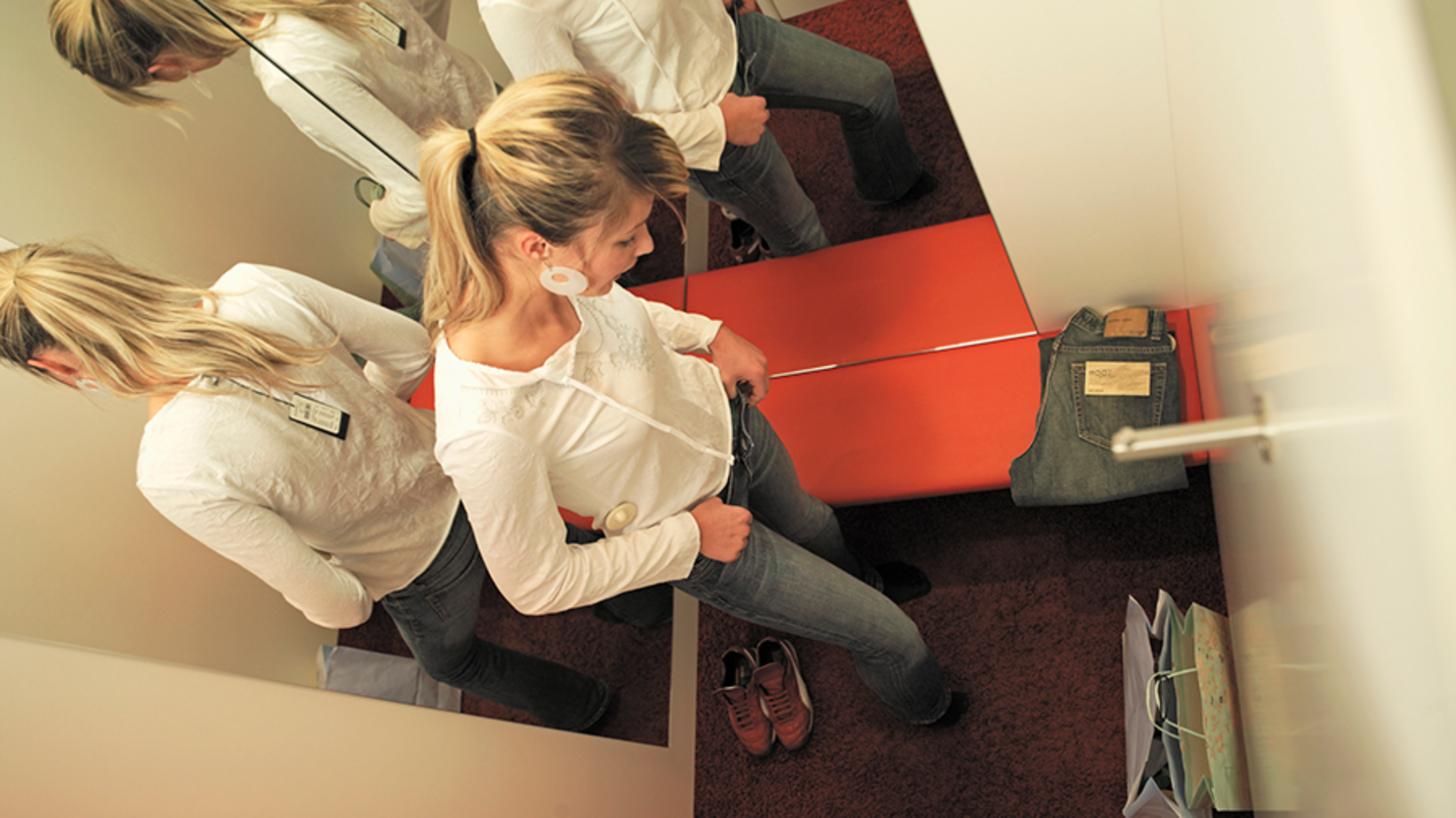 Shopping for clothes is no easy task. It can be challenging to find apparel that fits your style, and once you do, it then has to fit your body. Thankfully, many stores offer dressing rooms to be sure that you like how your potential new shirt or pants look on you. Most people just assume that these changing rooms are private, but it turns out that may not always be the case, and a recent video on TikTok is showing why.
Nallely Valencia posted the clip while at a fitting room in a clothing store at a California mall. The video zooms in on a photo she took of herself in the mirror, and not far away on the ceiling was one of those domes that hides a security camera behind it. Thanks to the mirror's reflection, the camera would have a clear shot of whatever was going on in the fitting rooms.
Valencia captioned her video, "I know I'm not trippen & this is absolutely not allowed. Smh Windsor in Modesto Ca." The text overlaying her footage reads, "Wow I'm so mad, I literally noticed when I was putting my clothes back on," and another part says, "You mean to tell me they watched me get naked."
While the video alone is disturbing, what makes matters worse is that in 37 states, it is totally legal. According to legal news site Dopplr, only 13 states expressly prohibit the use of a monitoring system in fitting rooms. Of course, per Dopplr, the law states that when it is legal to use surveillance in dressing rooms, it "must be done as loss prevention only" and "any motive other than this is illegal and would cause the store to be fined heavily."
It should be noted that California is one of the states where it is illegal to film changing rooms, but that brings up the question if the camera Valencia saw was facing her, or if there was even one in there. Former employees of clothing stores have said the domes are sometimes used as deterrents and there isn't actually a camera behind them.
Of course, many commenters were deeply disturbed by what Valencia shared, with one writing, "That's why I don't try on things in stores anymore," and another saying, "That is so scary and who knows how many people changed and it went unnoticed."
Definitely something to be mindful of the next time you find yourself in a fitting room.