Dierks Bentley Doesn't Learn From His Mistake And Falls Off Bike... Again
By Kelly Fisher
December 22, 2021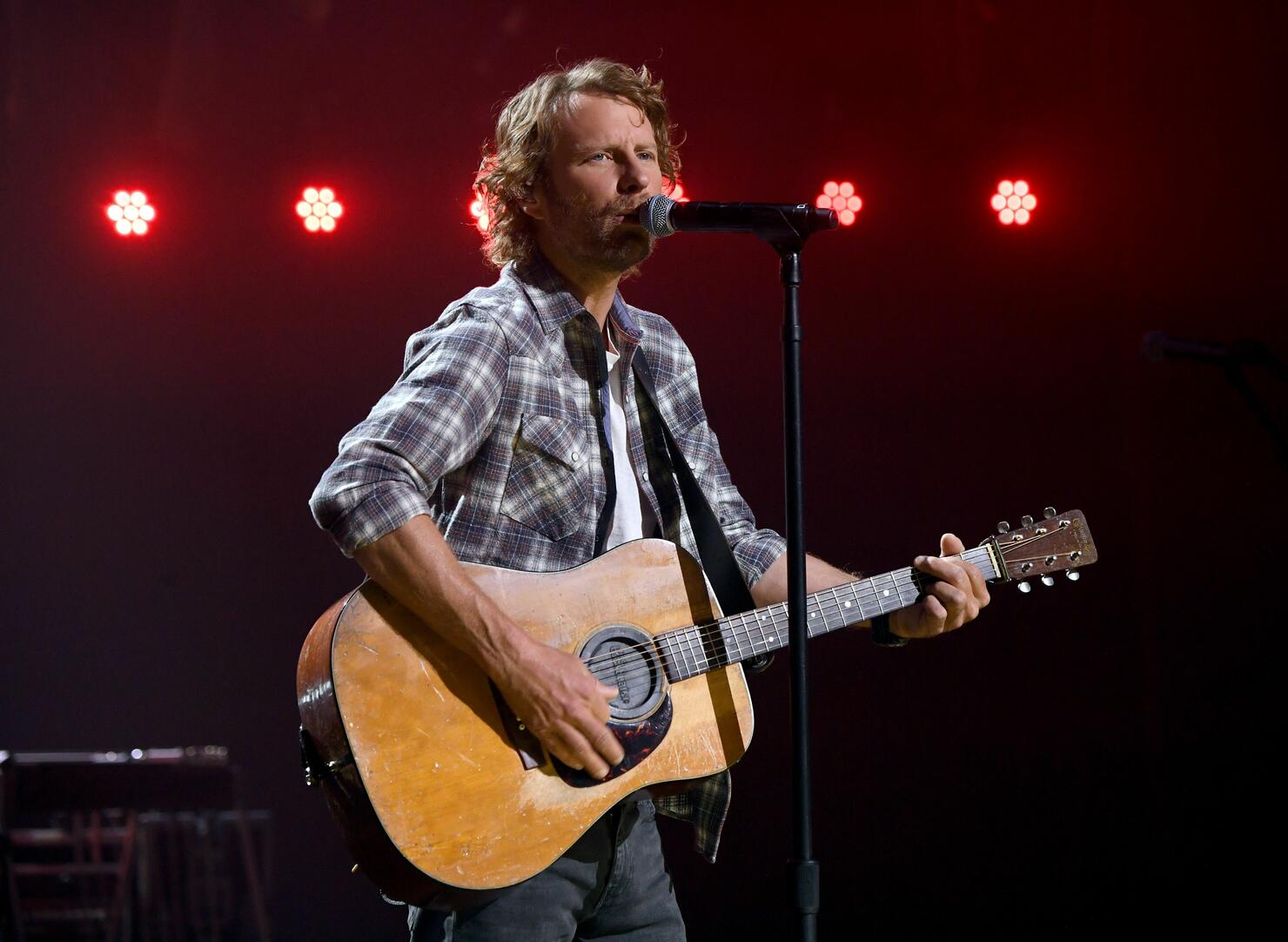 Dierks Bentley just took a spill from his bike, but he laughed it off and posted the video to share his multitasking mishap: "what I get for trying to film and fat bike…." The video shows the country star sprawled out in the snow after wiping out on his way down the hill.
Earlier this year, Bentley, 46, took to Instagram to share that he had another crash on a bike during a race in the desert. That one, however, resulted in a busted hip. Bentley captioned the May 23 post: "other than going over the handlebars on mile 60 and busting my hip...good times." Watch the country singer-songwriter's latest tumble here:
When he's not biking, Bentley is gearing up to hit the road on the next leg of his Beers On Me Tour, featuring Jordan Davis, Lainey Wilson and Tenille Arts. Previously, Bentley brought Parker McCollum, Riley Green and Mitchell Tenpenny on the road with him. Tour stops include Montana, Washington, Ohio, Tennessee, Nevada and more.
The tour is named after Bentley's smash song, which he released earlier this year with Breland and HARDY. The summer anthem coaxes friends to join the group at the bar: "Come on down/Swing on by/Bring whatever's been on your mind/Locals on tap/And bottles on ice/Livin' on feel good standard time/My card's on the bar/You've got nowhere to be/If you don't come through/Buddy, that's on you/'Cause the beer's on me/Yeah, the beer's on me." Listen to "Beers On Me" on iHeartRadio.