Pusha-T Drops His Long-Awaited JAY-Z, Pharrell Collaboration "Neck & Wrist"
By Tony M. Centeno
April 6, 2022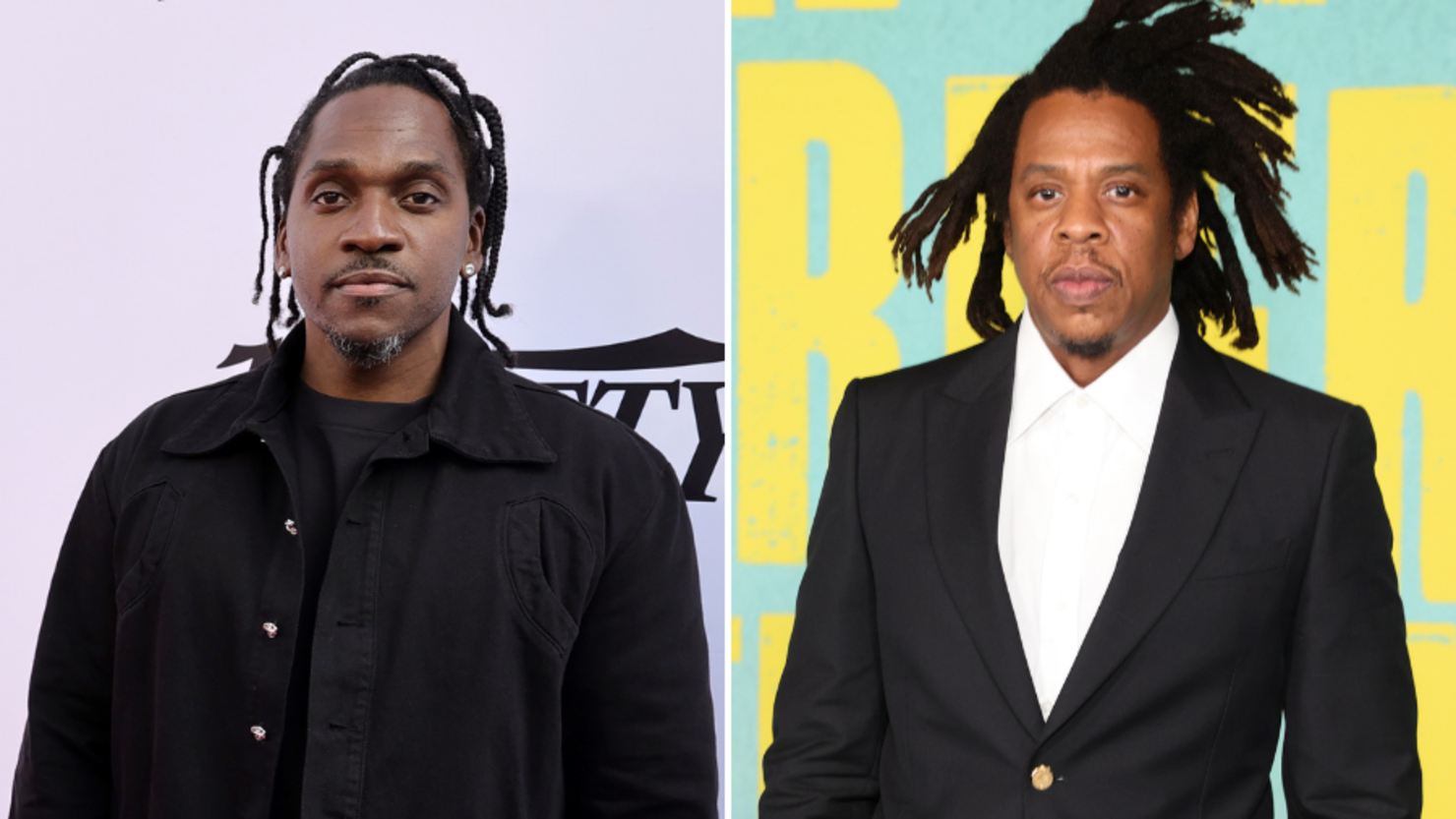 Pusha-T continues to fuel the hype for his upcoming album, It's Almost Dry. After collaborating with his own brother No Malice for Nigo's "Punch Bowl" last month, King Push is back with JAY-Z and Pharrell Williams on his long-awaited single.
On Wednesday, April 6, the Virginia rapper shared his latest track "Neck & Wrist" featuring JAY-Z. With Pharrell Williams behind the boards, "Neck & Wrist" has King Push dropping Game of Thrones references while Hov appears to respond to Faizon Love, who previously made comments about the rapper's past.

"The money counter ding is so exciting," Push raps. "Summertime, Winterfell, I'm the Night King/The Colgate kilo, the hood needs whitening."
"The phase I'm on, love, I wouldn't believe it either," JAY-Z spits. "I'd be like, 'JAY-Z's a cheater,' I wouldn't listen to reason either All I know is he's a felon, how is he sellin'?
"Neck & Wrist" is Pusha-T and JAY-Z's third collaboration together. They first joined forces in 2010 on Kanye West's Ye's 2010 My Beautiful Dark Twisted Fantasy track "So Appalled," which also features Cyhi The Prynce, Swizz Beatz and RZA. Push and Hov reunited three years later on Push's 2016 song "Drug Dealers Anonymous."

Pusha-T began promiting his new album earlier this year when he posted a photo of Lana Del Rey with white powder over her face, which led some fans to believe the image was the official album cover. Shortly after the post made noise, Push delivered his Ye-assisted single "Diet Coke." A few weeks after dropping the record, Push appeared on Gillie The Kid and Wallo's Million Dollaz Worth of Game podcast and revealed that his third collaboration with the Roc Nation founder will be featured on his new album. Def Jam's Steven Victor also dropped a preview of the song back in February, which only debuted a snippet of Hov's verse.

"I got three songs with him now … something from my new album," Push revealed. "I don't know if I was supposed to say that, but I'm up with y'all, though, we here.

"Oh, he got busy," Pusha added. "I send him s**t 'cause I know he gonna say s**t that I just can't say. To me, that's what be wild impressive."

Shortly after dropping the song, Pusha-T confirmed the album's official title, It's Almost Dry, and released the first phase of his It's Almost Dry Tour. Listen to "Neck & Wrist" by Pusha-T and JAY-Z below.