Megan Thee Stallion Reveals The Meaning Behind New Hot Girl Anthem 'Plan B'
By Dani Medina
April 23, 2022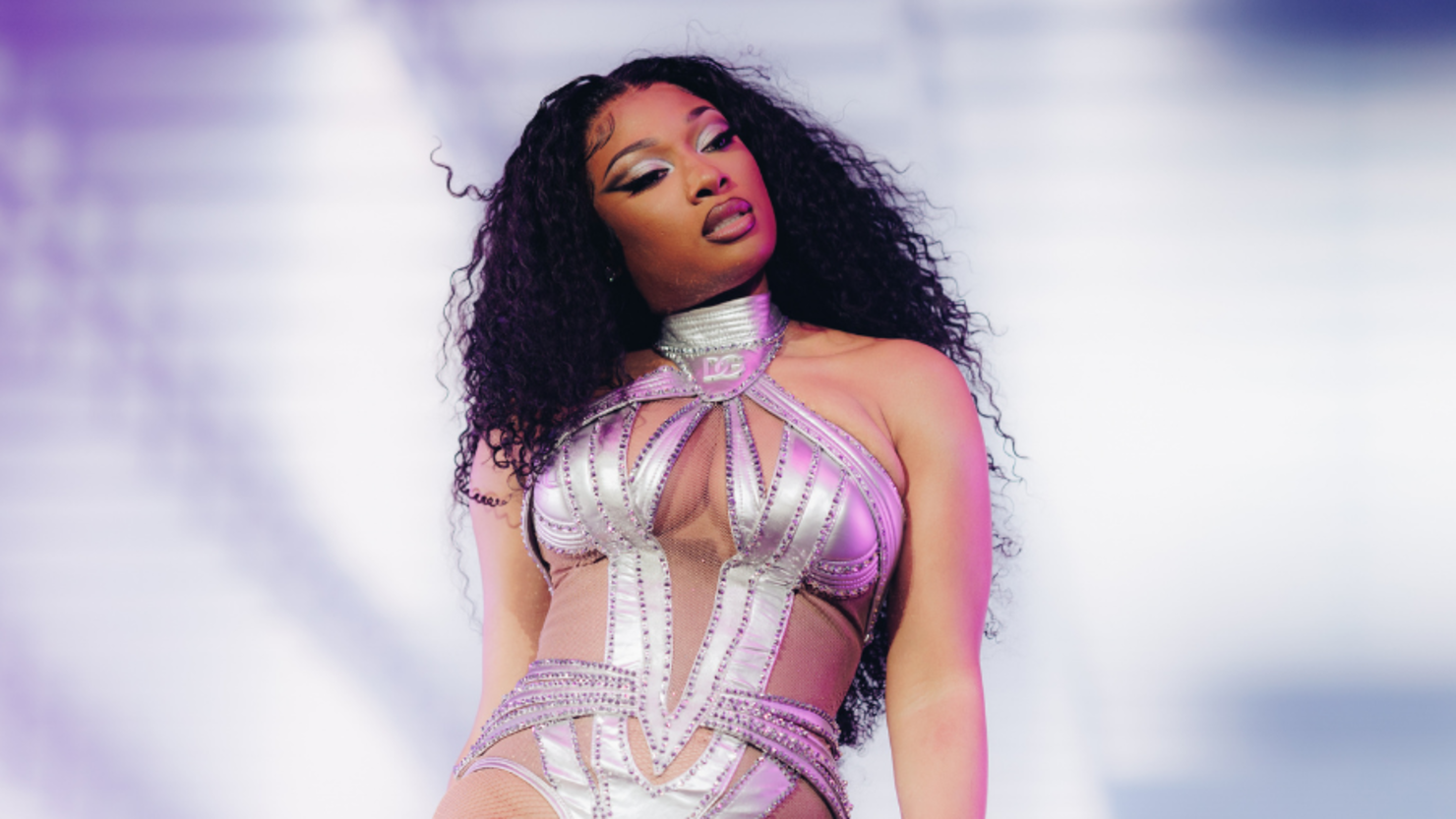 Megan Thee Stallion dropped a new single this week that's poised to be the anthem for Hot Girls everywhere this summer.
"Plan B," the Hot Girl Coach's new female empowerment song, features lyrics like "I'm the only reason that your goofy a-- got bitches" and "Ladies, love yourself, 'cuz this s--- could get ugly / That's why it's, "Fuck ------, get money." She previewed and performed the song for the first time at Coachella last week and the hype hasn't died down since.
While some fans speculated this song might be about Tory Lanez, Meg set the record straight.
"What was your inspiration @theestallion behind #PlanB?👀" a fan asked on Twitter. Meg replied, "I was just venting (about) experiences I've had in relationships I've been in the past."
The "Girls in the Hood" rapper answered more fan questions regarding "Plan B" on Twitter:
A fan asked if the song was already finished when she performed it at Coachella. "Yes but I didn't think I would have to drop it so soon lol," Meg said. Another fan asked if Meg expected the response she got when the song came out. She said, "I knew I loveddd the song lol I didn't know I would get this reaction tho."
Another fan asked if the song originally started out as a freestyle. "I had all the verses written for a while I had just went back and forth (about) the hook for a min," Meg answered.
The Houston native also told fans that the song was originally supposed to be released with a music video, "but I said f--- it they want it now!"
If you like what you hear, there's more coming. Meg Thee Stallion said "Plan B" is a single off her next album. A fan asked what the vibe of the new album would be, to which the Hottie herself said, "It's aggressive it's nostalgic it's raw… i can't say it's based in one sound but it's definitely HARD."