A$AP Rocky Proposes To Rihanna In New Music Video
By Tony M. Centeno
May 5, 2022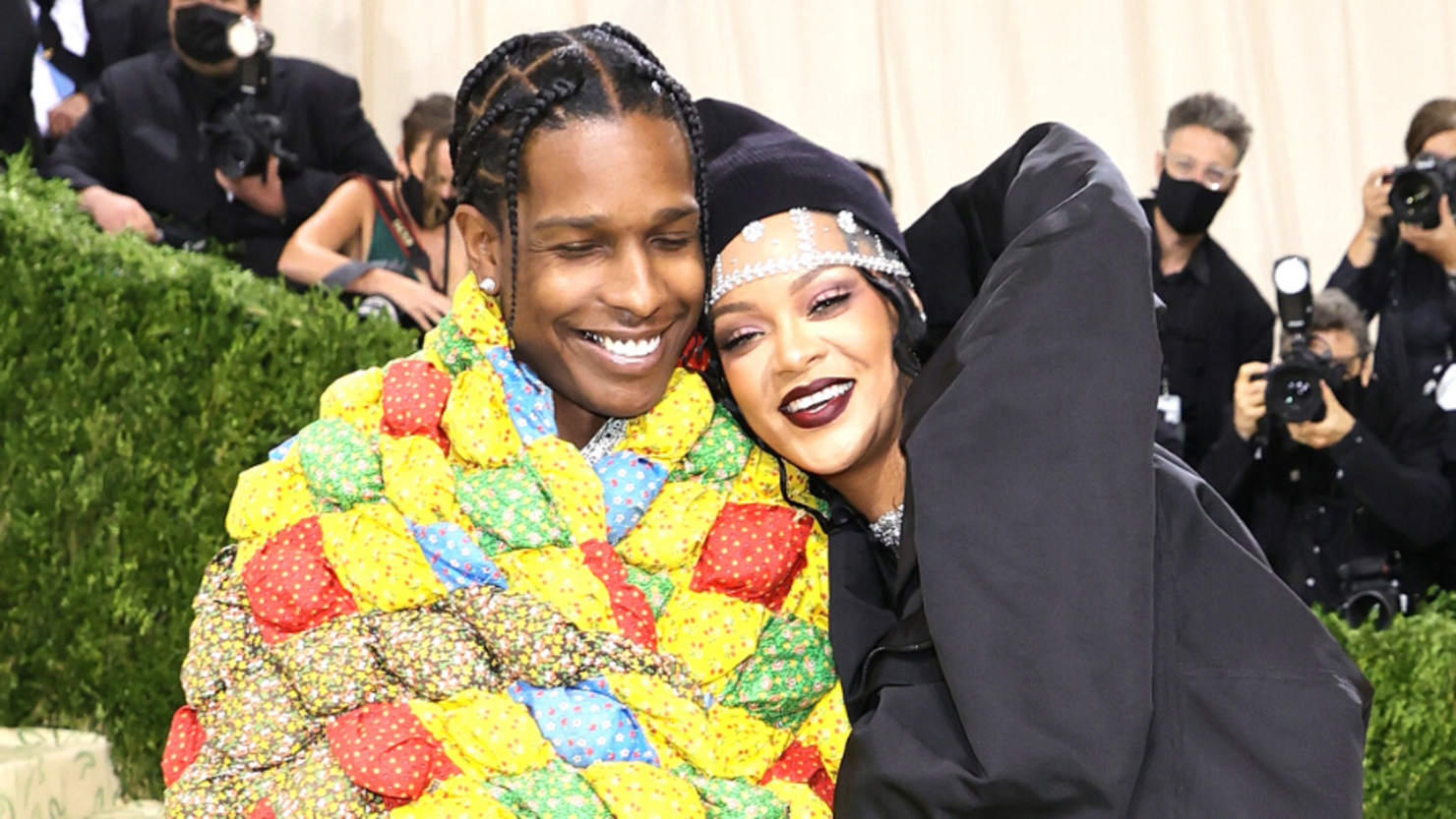 It seems like A$AP Rocky and Rihanna's ghetto love tale is just beginning. The rapper just dropped the music video for his new song, which shows Rocky proposing to the mother of his first child.

On Thursday, May 5, Rocky dropped his new song "D.M.B." (Dat$ Mah B***h). Along with the track, Rocky also released the long-awaited music video starring Rihanna. The video is essentially an homage to their flourishing relationship. Towards the end of the cinematic visuals, we can see Rocky proposing to Rihanna in the most dope way possible. He flashes his golden grill that says "Marry me?" Then Rihanna flashes her own grill that says "I Do."
The couple appear to celebrate their marriage in the video as well. Rihanna is seen wearing red wedding attire while her man rocks a black suits and shades. They're also seen walking side-by-side as people throw red rose pedals over them.
In between the scenes of him and RiRi eating a meal on a fire escape in Harlem and the couple walking the streets of New York, we can also see references to Rocky's legal issues as Rihanna runs up and hugs him each time he gets discharged from jail. Fans are also spotted in the background with "Free Rocky" signs. Unfortunately, Rihanna doesn't contribute to the actual song as some fans suspected. However, the heartwarming music video appears to make up for her absent vocals.

Rocky and Rihanna have been through so much over the past few months from cheating rumors to the rapper's recent arrest at LAX. Neither artist has offered up proof of their marriage just yet. Nonetheless, the "D.M.B." video does prove that the couple's relationship is stronger than ever. Watch A$AP Rocky's new video for "D.M.B." starring Rihanna up below.

WARNING: EXPLICIT LANGUAGE