Machine Gun Kelly Shows Off Matching Tattoo With Megan Fox In Birthday Post
By Sarah Tate
May 17, 2022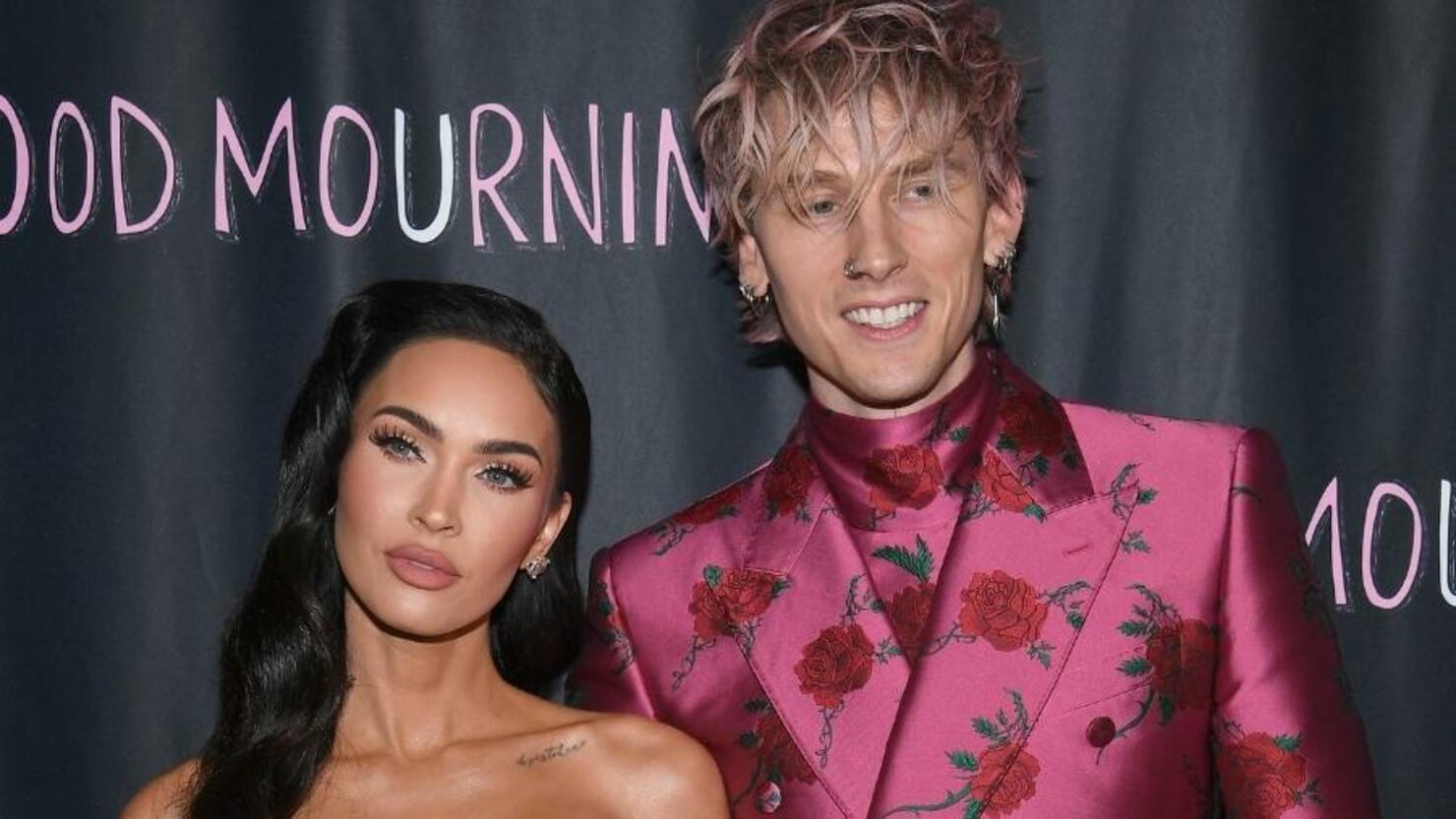 Machine Gun Kelly showed off the matching tattoo has with Megan Fox in a sweet birthday tribute to his fiancée.
The "mainstream sellout" artist took to his Instagram on Monday (May 16) to give a shoutout to his "ethereal light being" on her 36th birthday, per People. In the post, MGK shared a series of photos, including a pic of them on a rollercoaster, Fox meditating in nature, a clip of them with their new cat, drawings of "the outlaw and the magician," and a still from the Disney Pixar film Up.
In one photo, the pair showed off their matching voodoo doll tattoos with stitched hearts and button eyes on their ring fingers, which was followed by another photo showing the real-life inspiration behind the ink.
"wishing the happiest birthday to my ethereal light being," he wrote. "i love you maki 🔪❤️🕯🕯"
See the sweet post below.
The shoutout comes less than a month after Fox posted her own lengthy tribute to the "love of [her] life" in honor of his 32nd birthday.
"The world has no idea what a gentle, beautiful heart you have. How generous and how thoughtful you are... How absurdly strange and smart and witty you are... You are by far the most unique human I have ever met," she said in part, adding, "You're such a gorgeous soul. I'm honored to love you and to be the recipient of your love. Happy Birthday love of my life ❤️🩹"