Kourtney Kardashian's Wedding Veil Includes Sweet Tribute To Travis Barker
By Sarah Tate
May 23, 2022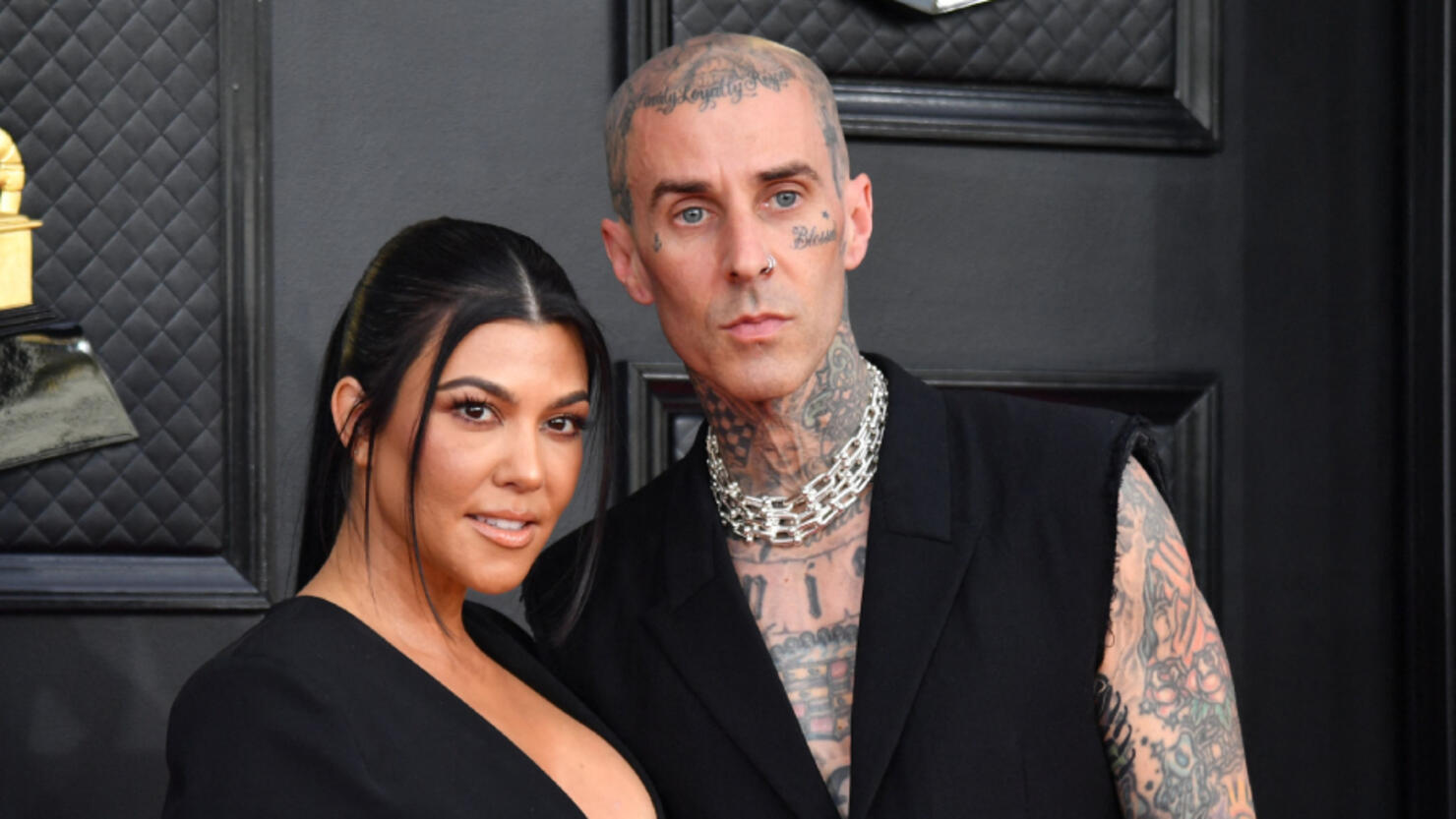 Kourtney Kardashian and Travis Barker got married (again!) in a lavish Italian wedding over the weekend, and the bride's incredibly detailed veil included a sweet tribute to her new husband.
The couple tied the knot in front of family and friends at a ceremony in Portofino, Italy on Sunday (May 22). The groom wore a Dolce & Gabbana tuxedo while the bride wore a white mini-dress from the same designer. However, her long veil for the ceremony, as well as the shorter version she changed into for the reception, included hand-embroidered details, such as the Virgin Mary, that matched the blink-182 drummer's skull tattoos, per E! News.
That wasn't the only time Kardashian donned a likeness of the Virgin Mary for her wedding weekend. Prior to the ceremony, she shared a pair of photos on Instagram showing off her black Dolce & Gabbana mini-dress with an emblem of the religious figure front and center. She completed the look with long black gloves and a black veil trimmed in blue lace.
Barker has opened up about his tattoos, sharing some of the special meanings behind the designs, including why he had the Virgin Mary permanently inked on his body.
"I got the Virgin Mary tattooed on my forearm when I was 18, 19 and I was brought up Catholic," he told Vice in 2015, adding that many of his tattoos have a religious theme. "I definitely pray; I believe in God. I definitely think I was blessed. So I'm not at church every day and I'm not pushing religious on people. But I believe it God and I pray and my kids pray."