Megan Thee Stallion Wants Tory Lanez To Be Put 'Under The Jail' After Trial
By Tony M. Centeno
June 15, 2022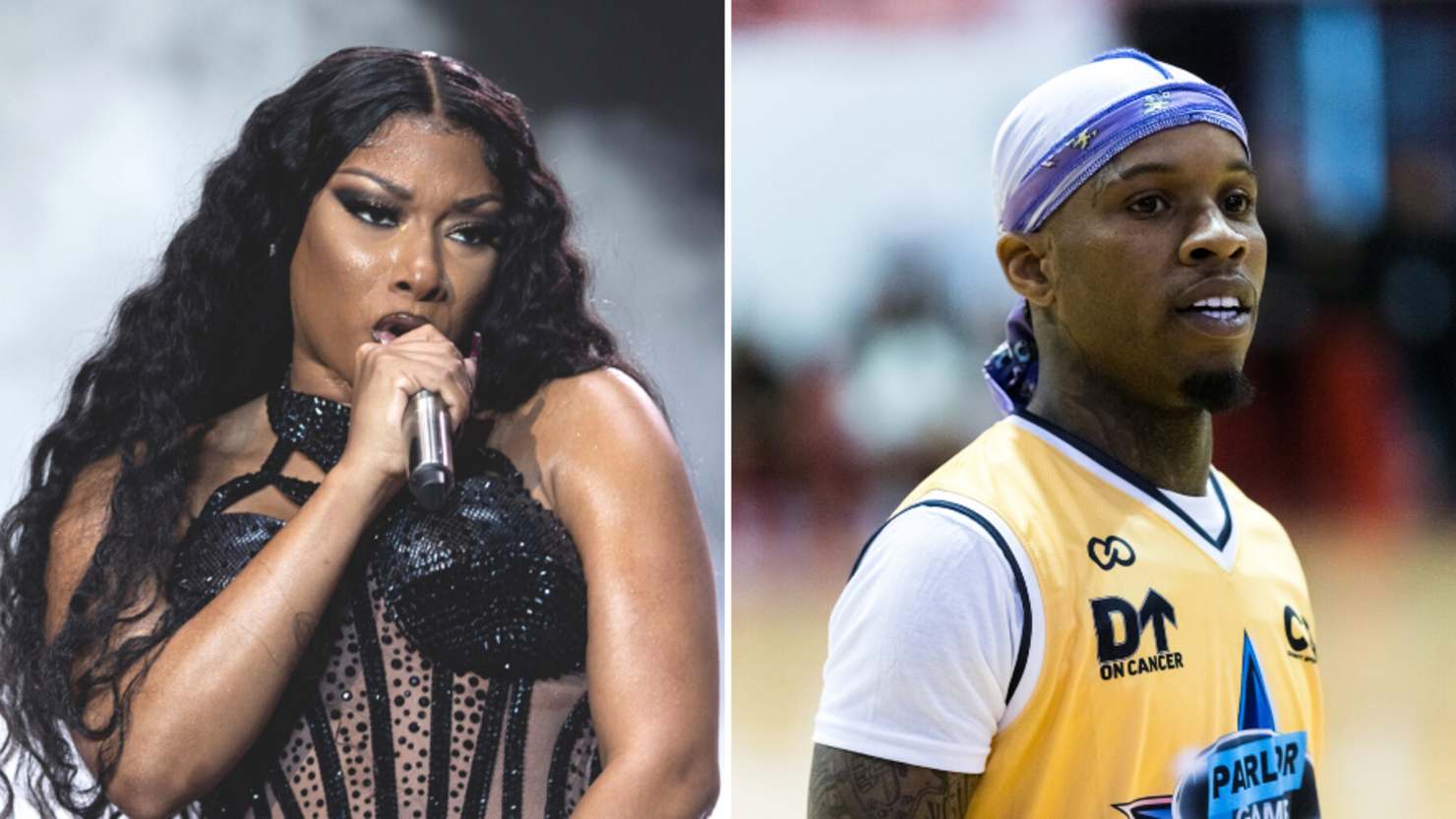 Megan Thee Stallion is not mincing words when it comes to how she feels about the upcoming trial against Tory Lanez. The Houston rapper is apparently looking forward to what could happen to the Canadian artist if he's convicted of shooting her in the foot.

In Rolling Stone's cover story that was published Wednesday, June 15, Meg rehashed her story about what went down in the car with Tory Lanez on the night she was allegedly shot in the foot. She also reacted to the backlash she's received in the months following the incident up until Lanez's most recent court hearing. Midway through their conversation, the "Body" rapper also admitted that she wants to see Lanez "go under the jail" if convicted.
"'I feel like you've already tried to break me enough," Meg said about Lanez. "You've already shot me. So, why are you dragging it out like this? Like, what else? Have you hated me this much the whole time and I didn't see it?'"

"I want him to go to jail," she added. "I want him to go under the jail."

Megan Thee Stallion has been dealing with the case for nearly two years. Since the shooting occurred, Lanez previously defended himself by addressing the incident on an album and alluding to a sexual relationship between him, Meg and her best friend Kelsey Harris, who was in the car with them during the shooting. Lanez also appeared to fuel claims made by media personality DJ Akademiks, who alleged that there was evidence to clear the rapper of any wrongdoing. In between that time, the rapper felt as she'd become the villain instead of the victim.

"In some kind of way I became the villain," Megan explained. "And I don't know if people don't take it seriously because I seem strong. I wonder if it's because of the way I look. Is it because I'm not light enough? Is it that I'm not white enough? Am I not the shape? The height? Because I'm not petite? Do I not seem like I'm worth being treated like a woman?"

Tory Lanez was charged with felony assault in November 2020. He pleaded not guilty. A pretrial hearing is set for July 28 and the trial is scheduled to begin September 14.

Meg also reveals new music with Future, speaks on her final conversations with her mother, and so much more. Read Rolling Stone's entire cover story about Megan Thee Stallion here.