Charlie Puth & Jungkook Lock Themselves In A Car To Tease New Collab
By Sarah Tate
June 23, 2022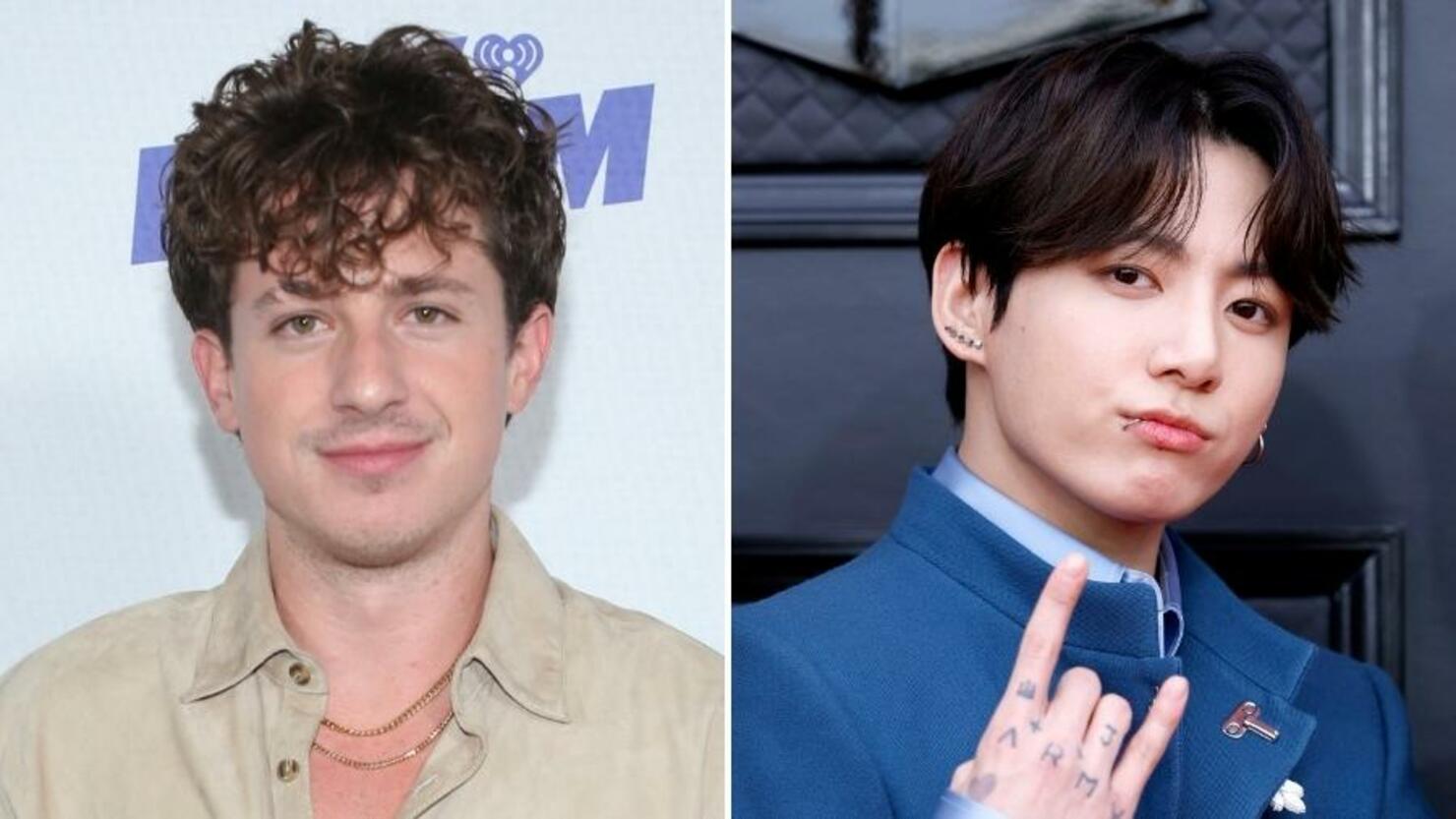 Charlie Puth and BTS' Jungkook are preparing to drop their new collaboration "Left and Right" by sharing a unique take on the song.
On Thursday (June 23), the pair gave fans a sneak peek at the new collab, which drops Friday (June 24), in a creative video on Puth's TikTok. In the clip, both singers are sitting in an older car while they continuously lock and unlock the door as Puth beatboxes. Getting into the beat, Jungkook starts bobbing his head along to the beat, laughing as Puth grabs the camera he had set up and declares that the song will be "so cool!"
Check out the video below or watch it on Puth's Tiktok here.
Puth first announced the collab earlier this month in another fun TikTok, pretending to call up Jungkook and instruct him on how to sing the song. "Left and Right" will serve as a single for Puth's upcoming third studio album Charlie, which is expected to drop later this year.
The "Attention" singer recently opened up about how his view of his music has shifted over the course of the pandemic, saying he wants to share his musical process with fans more. He did just that with one of his recent hits, "Light Switch," documenting the songwriting process on TikTok.
""The pandemic made me realize that I have to not only not do that, but the opposite of that," he told Bustle. "I need to show every step of the process."