Machine Gun Kelly Explains Why He Smashed A Glass On His Face
By Sarah Tate
June 30, 2022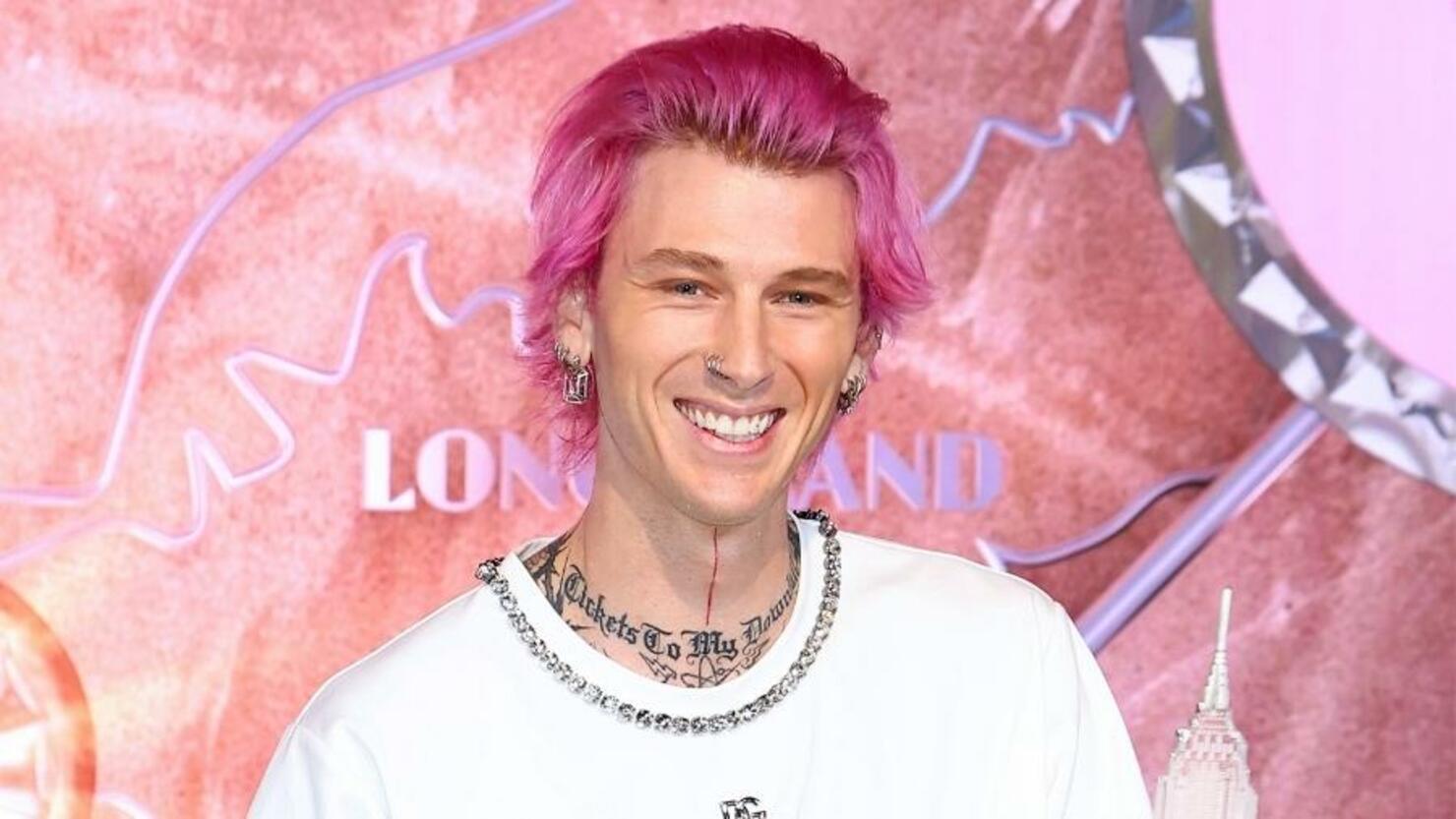 Machine Gun Kelly is known for his wild antics, like accepting an award without pants or baring it all to celebrate the film he co-directed, but he shocked even some longtime fans earlier this week when he smashed a glass on his face while celebrating a major achievement.
While at a restaurant in New York City early Wednesday (June 29) morning celebrating a successful show at Madison Square Garden, which he said sold out in 10 minutes, MGK smashed a champagne flute against his face while telling surprised onlookers, "I don't give a f---." The glass cut his head, but that didn't stop him from continuing to perform a song for the crowd as blood dripped down his face.
He shared the bloody pics on Instagram, writing, "NYC you're my blood valentine 🩸❤️🔥"
Warning: Graphic content
The "Mainstream Sellout" artist appeared on Late Night With Seth Meyers on Wednesday where he explained his reasoning for the ultimately bloody gesture, per Page Six.
"You know when you clink a champagne glass with a fork to kind of get people's attention?" he asked host Seth Meyers. "Yeah, I didn't have a fork. So I just clinked it on my head."
Meyers quipped back, "You know, in medicine that call that 'askin' for it,'" to which MGK joked, "Yeah, so I had a serious case of that last night."
Unsurprisingly, the rapper-rocker is feeling the aftermath of the incident now. Smiling, he admitted, "I feel like s---."
Check out the full interview below.