Kim & Khloe React To Hilarious Kardashians 'Camp Rock' Meme
By Rebekah Gonzalez
July 24, 2022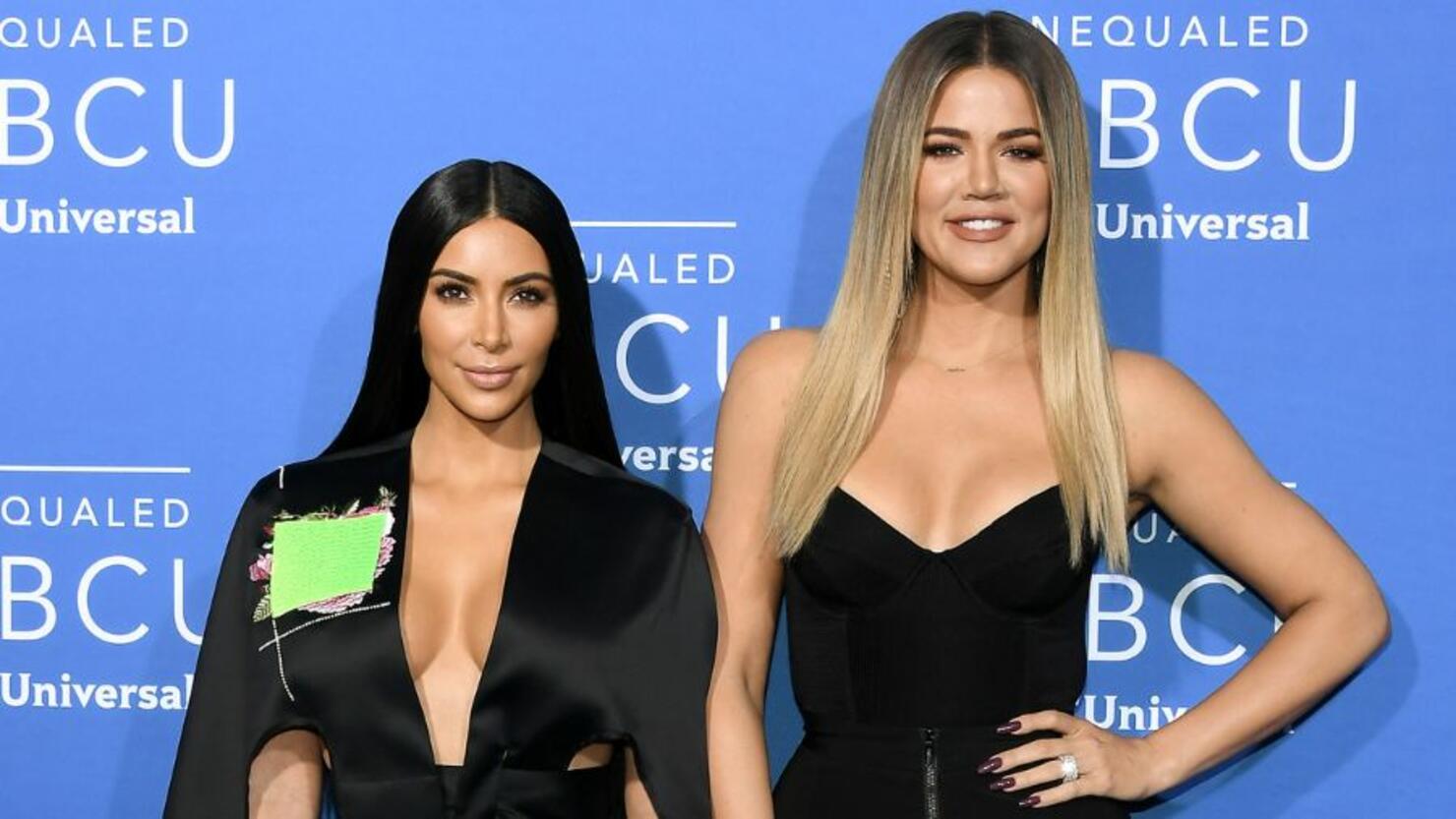 Kim Kardashian and Khloe Kardashian are getting a kick out of the newest meme that involves their famous family and a hit Disney Channel movie starring Demi Lovato and the Jonas Brothers.
In recent years, Camp Rock has become great source material for hilarious internet memes and gags. Over the weekend, Kim revealed that the reality star family was getting a good laugh from a recent meme that splices together clips of footage from their previous show Keeping Up with the Kardashians and the infamous "Camp Rock" chanting scene. "OMG someone sent this in our group chat and it has me dyingggg like crying," Kim wrote underneath the video on Instagram Stories.
1 of 2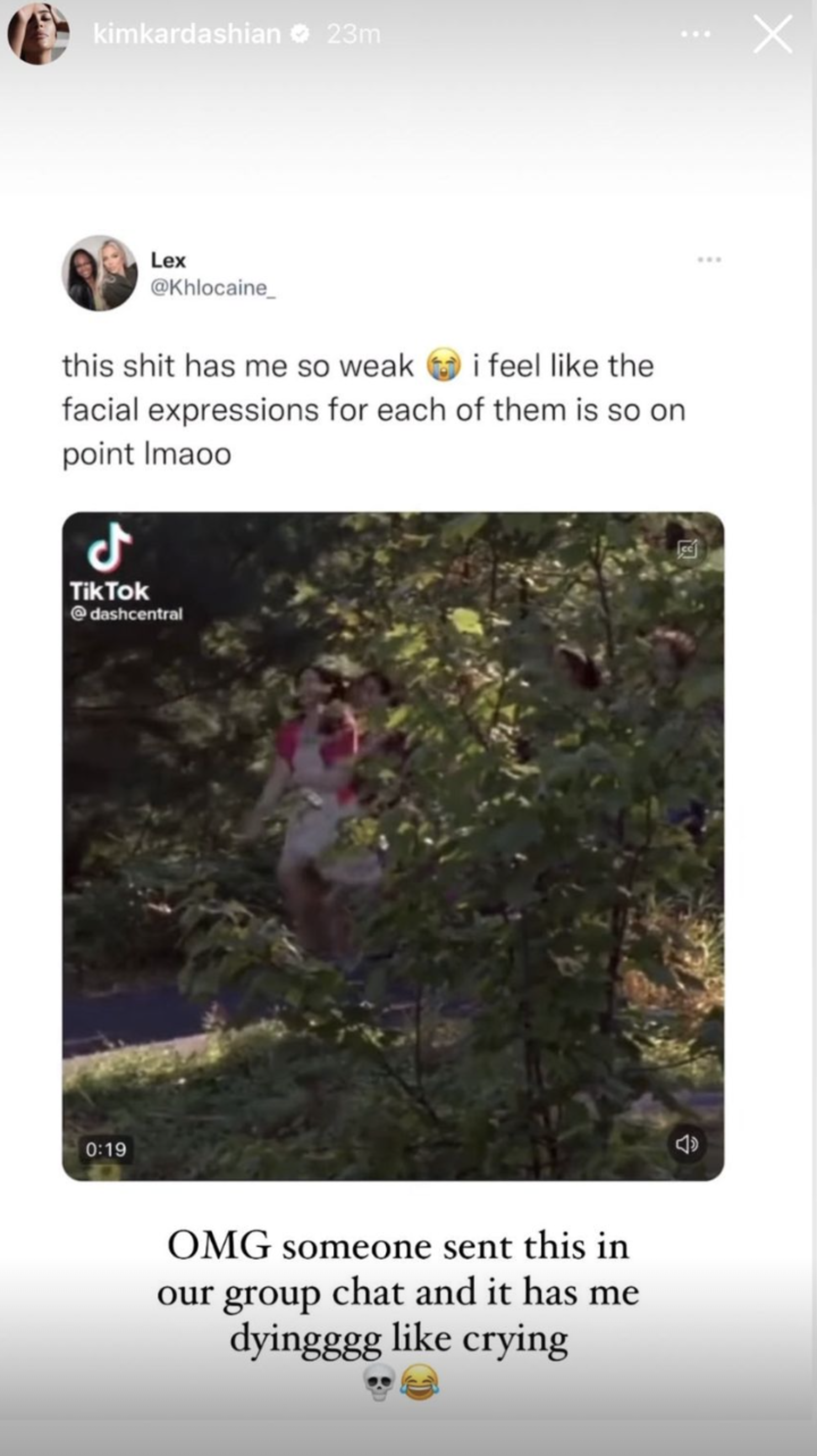 Photo: Instagram/@KimKardashian
2 of 2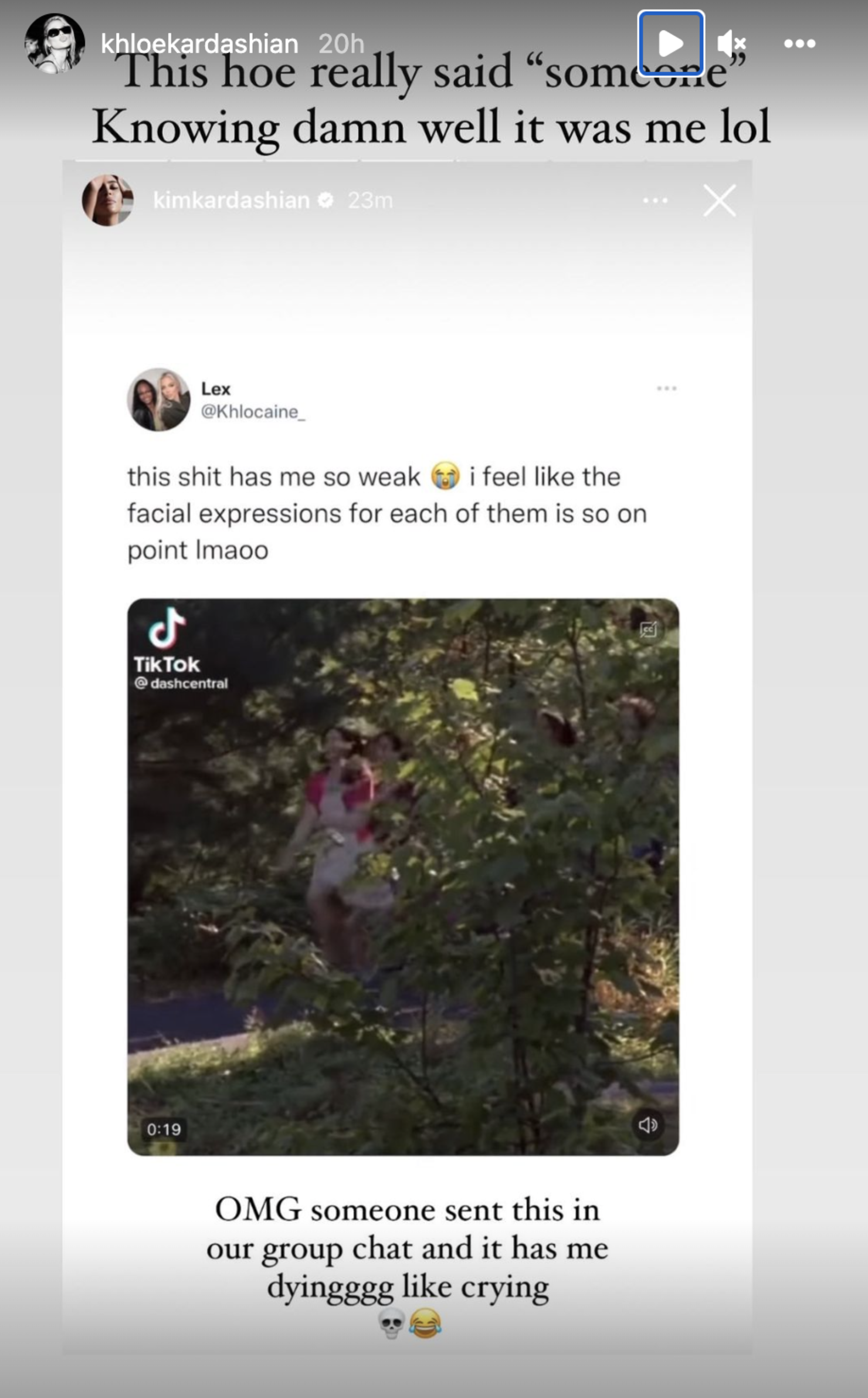 Photo: Instagram/@KhloeKardashian
It turns out the Kardashian who found the hilarious video was actually Khloe. The Good American founder took to her own Instagram Stories to repost her sister's post and write, "This hoe said "someone" Knowing damn well it was me lol."
Camp Rock's star Demi Lovato also acknowledged the video, posting it to their own Instagram Stories with a laughing emoji. The movie was released in 2008, which means the Kardashians would have only been on Season 2 of Keeping Up with the Kardashians. These days, fans can catch the reality family on their new Hulu show The Kardashians. Earlier this month, the first teaser trailer for the second season dropped, revealing that Kim's boyfriend Pete Davidson will finally make a physical appearance on the show. Meanwhile, the teaser shows footage of Khloe reflecting on love in the aftermath of Tristan Thompson's paternity drama. It was recently revealed that the two are having a second baby.