Another 'High School Musical' Star Is At East High & Fans Are Going Crazy
By Dani Medina
July 30, 2022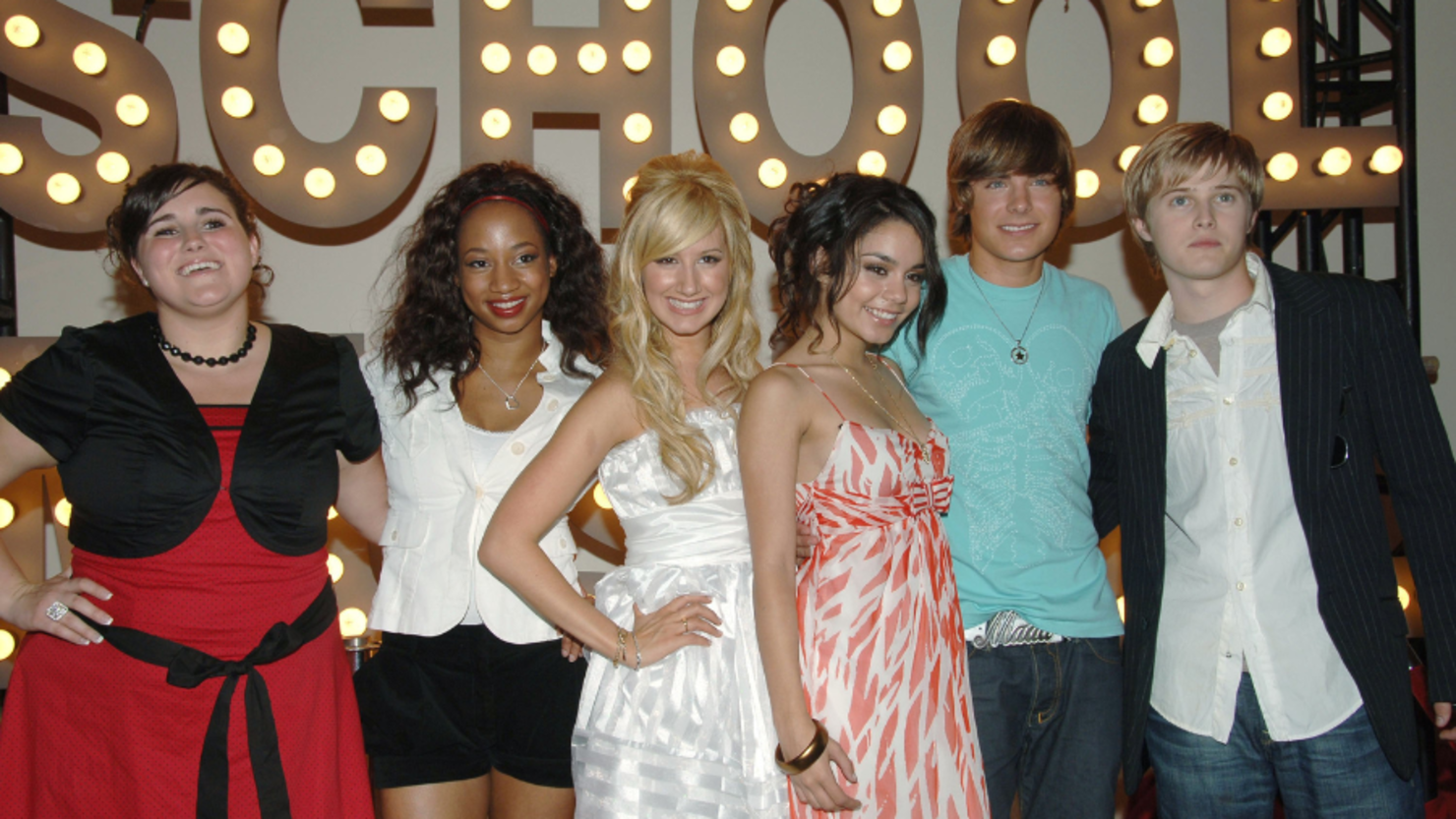 Alright, what's going on!?
First Vanessa Hudgens... Then Zac Efron... and now Kaycee Stroh?! High School Musical's "Martha Cox" just shared a TikTok inside East High, the iconic high school where the hit Disney Channel movie was filmed. Her video comes days after "Troy Bolton" himself shared a nostalgic photo at the school's entrance and weeks after "Gabriella Montez" did the same thing.
We seem to be noticing a pattern here...
"Does anybody recognize where I am? Oh snap!" Stroh says as she walks through the legendary cafeteria where her famous lyrics — "Hip hop is my passion! I love to pop and lock and jam and break" — came to life on top of a lunch table. The video has received over 1.6 million views since it was posted early Saturday (July 30) morning.
"WHAT IS HAPPENING," one user commented.
"THERES SOMETHING THEYRE NOT TELLING US," said another.
"If I see Ashley Tisdale there next, I'm going to scream," another user said.
Stroh followed up her video with another of the East High hallway. "Who recognizes this hall? Ahhh! Funny behind the scenes story: See this brick right here? Pretty sure my DNA lives in it because we were all hitting the wall over and over with our knuckles and we were smilin' on through it," she said.
The 38-year-old actress, who had a guest appearance as "Teacher Kaycee" in the Disney+ show High School Musical: The Musical: the Series, also posted a TikTok story with choreographer Bonnie Story, who shared a few throwbacks of her own on Instagram:
"What a trip to be back at East High. I haven't been there since we filmed all 3 of the HSM movies. It brought so many memories back. Where were you @chuckyklapow @kennyortegablog ? It didn't seem right to be there without you guys!!!!So grateful to the incredible cast and crew that we made so many fun memories. Love you all!!!! So much fun to see @jeffj10 @kaycstroh ALWAYS A WILDCAT❤️❤️❤️❤️"
Bart Johnson, who played Coach Bolton in the movie, hasn't been a stranger to these nostalgic HSM posts. He commented on Bonnie's post saying, YEEAAAAH!! Love it. Miss everyone so much. ❤️🏀🐾"
He also commented on Efron's post: "Warms coaches ole heart to see this. Welcome home, son. WHAT TEAM!? 🏀🐾"
And, of course, he commented on Vanessa's, too: "I saw this and had a PTSD like I couldn't find my team captains LETS GO WILDCATS!! 🏀🐾"
I guess we'll just have to see how this all shakes out...