DJ Khaled Enlists Drake & Lil Baby To Save Lives In 'Staying Alive' Video
By Tony M. Centeno
August 5, 2022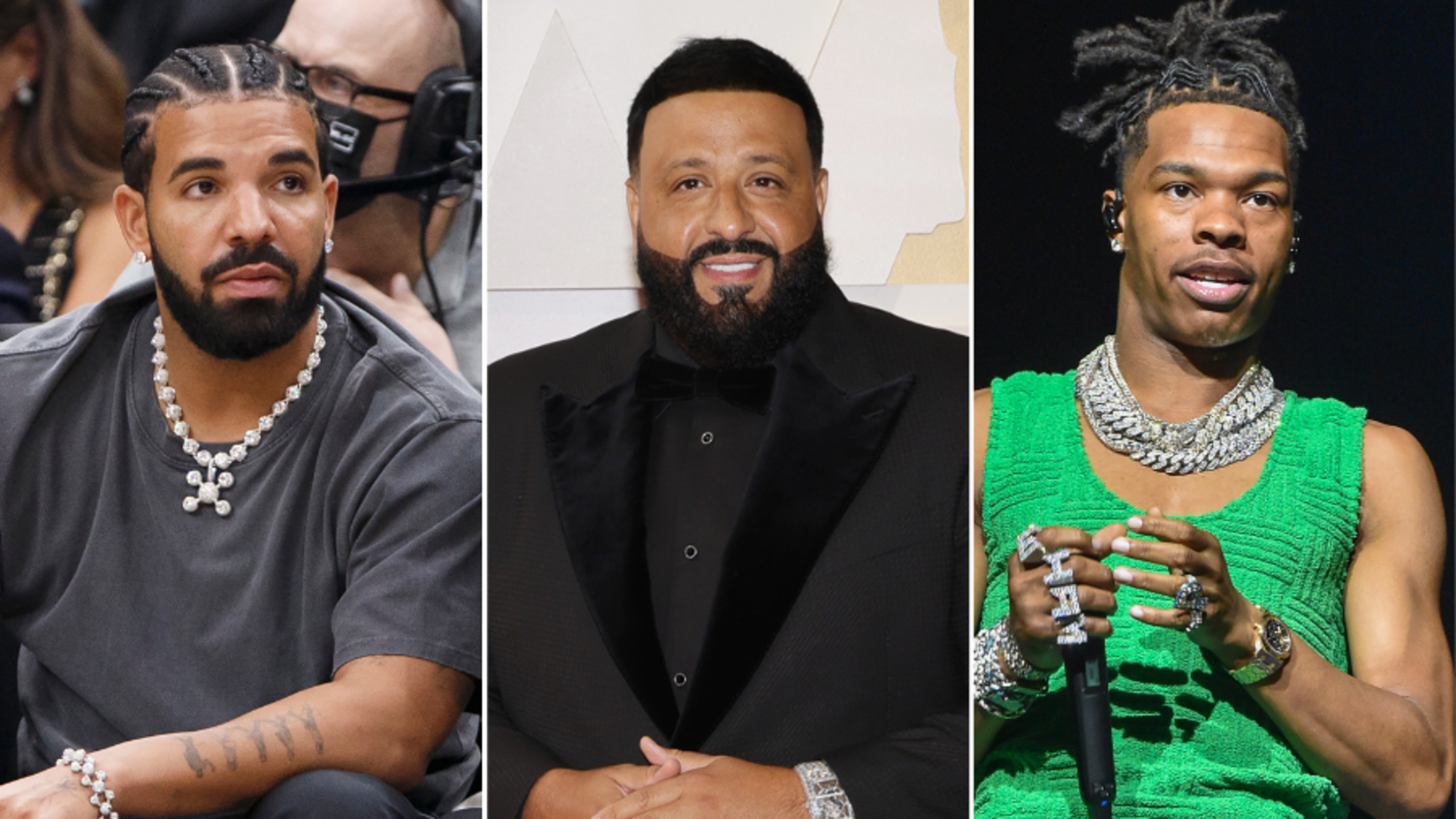 DJ Khaled makes his grand return by dropping the first single off his upcoming album God Did. After teasing the record for the past few weeks, Khaled ups the ante by delivering an epic cinematic experience to accompany the record.

On Friday, August 5, the founder of We The Best Music teamed up with Drake and Lil Baby for his new song "Staying Alive," which is iHeartRadio's latest World Premiere. On the record produced by Nyan, Drake and Lil Baby throw down slick verses while they channel their inner Bee Gees for the chorus, which was inspired by the 1977 smash hit "Stayin' Alive."
In the official video, Dr. Khaled acts as the Head of General Surgery while Dr. Jones aka Lil Baby heads Cardiothoracic Surgery and Dr. Graham serves as Head of Neuro Surgery at Khaled Khaled Hospital. All three doctors begin by combining their efforts to do whatever it takes to keep their their patients alive. Once they succeed, the emergency room transforms into a nightclub complete with hookahs, drinks and a VIP section.

"We represent the future of medicine," Khaled wrote in the mission statement for his hospital. "Our surgical residents are at the top of their class, our highly decorated doctors are at the top of their fields, and our equipment is simply put - state of the art. We are here to ensure that you are always #StayingAlive 🕺🏽🪩. We're here to do GOD's work."

"Staying Alive" is the first offering off Khaled's 13th studio album. The Miami-based artist has spent the past eight months preparing fans for the "biggest" LP of his career. He began by posting clips of him in the studio with the likes of Kanye West, Future, Gunna, Chance The Rapper, Rod Wave, Lil Durk, and others. The multihyphenated artist announced the album title last month before confirming his new track with Drake and Lil Baby.

After he announced his new single, Khaled took to social media earlier this week to confirm that the JAY-Z vocals had arrived. According to producer Young Guru and Roc Nation executive Lenny S, it may be one of the best verses he's ever recorded. Look out for DJ Khaled's God Did album on August 26, and watch the video for "Staying Alive" below.