Watch Taylor Swift Spiral In Chaotically Hilarious 'Anti-Hero' Music Video
By Rebekah Gonzalez
October 21, 2022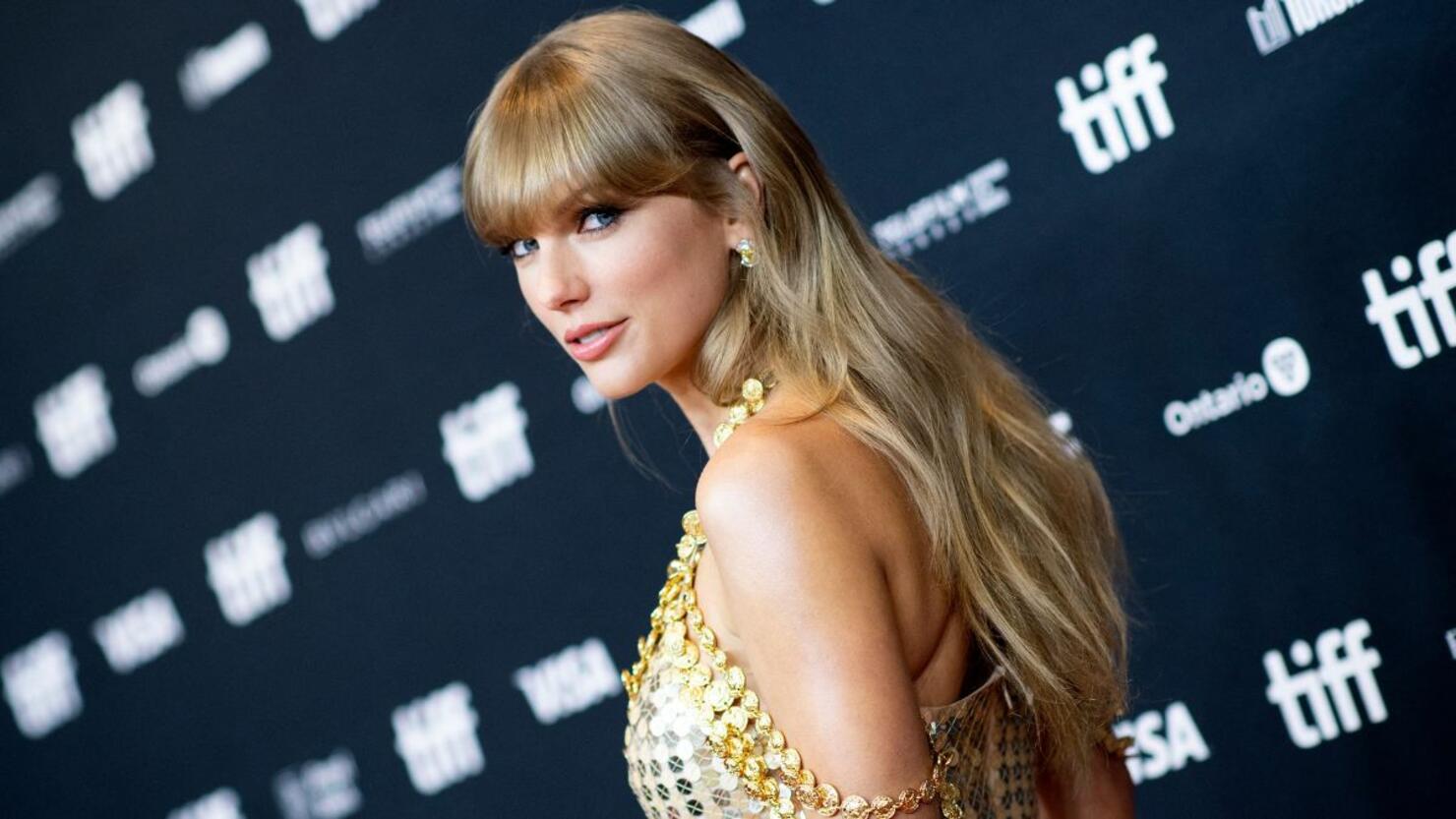 The first music video from the recently released Midnights is here and it's full of clones, giant Taylor Swifts, glittery purple blood, ghosts, and a hilarious scene from Swift's future funeral featuring comedic actors Mike Birbiglia, Mary Elizabeth Ellis, and John Early. It makes sense that the very first music video Swift shared was for the song, "Anti-Hero," which the singer has called one of her favorite songs she's ever written.
"Track three 'Anti-Hero' is one of my favorite songs I've ever written," she told iHeartRadio. "I really don't think I've delved this far into my insecurities in this detail before. You know, I struggle a lot with the idea that, you know, my life has become unmanageable. Um, not to sound too dark, but I just struggle with the idea of not feeling like a person."
Swift continued, "Like, don't feel bad for me. You don't need to. But this song really is a guided tour throughout all the things I tend to hate about myself. We all hate things about ourselves and it's all of those aspects of the things we dislike and like about ourselves that we have to come to terms with if we're gonna be this person. So yeah, I like and to hear a lot because I think it's really honest."
Before the album dropped at midnight on Friday, October 21st, Swift surprised fans by announcing that there will be a music video for every track on the album. She also revealed that another 7 new songs would be added to a deluxe version of the album called Midnights (3am Edition). The second music video is scheduled to drop on October 24th, although Swift has yet to announce which song it will be for.
Fans can tune in to "iHeartRadio Brings You Midnights with Taylor" from October 21st through October 26th each night at midnight on iHeartRadio stations across the country, as well as on iHeartRadio's Hit Nation and Today's Mix stations on the iHeartRadio app. During the special, Swifties can hear Midnights in its entirety and hear about some of the stories behind the songs shared by Taylor herself. Additionally, fans should listen for a special Midnights code word each night, to enter in at iHeartRadio.com/TaylorSwift for the chance to win a special gift signed by Taylor.