4 Uvalde Victims Were Reportedly Still Alive When Pulled From Classroom
By Dani Medina
November 3, 2022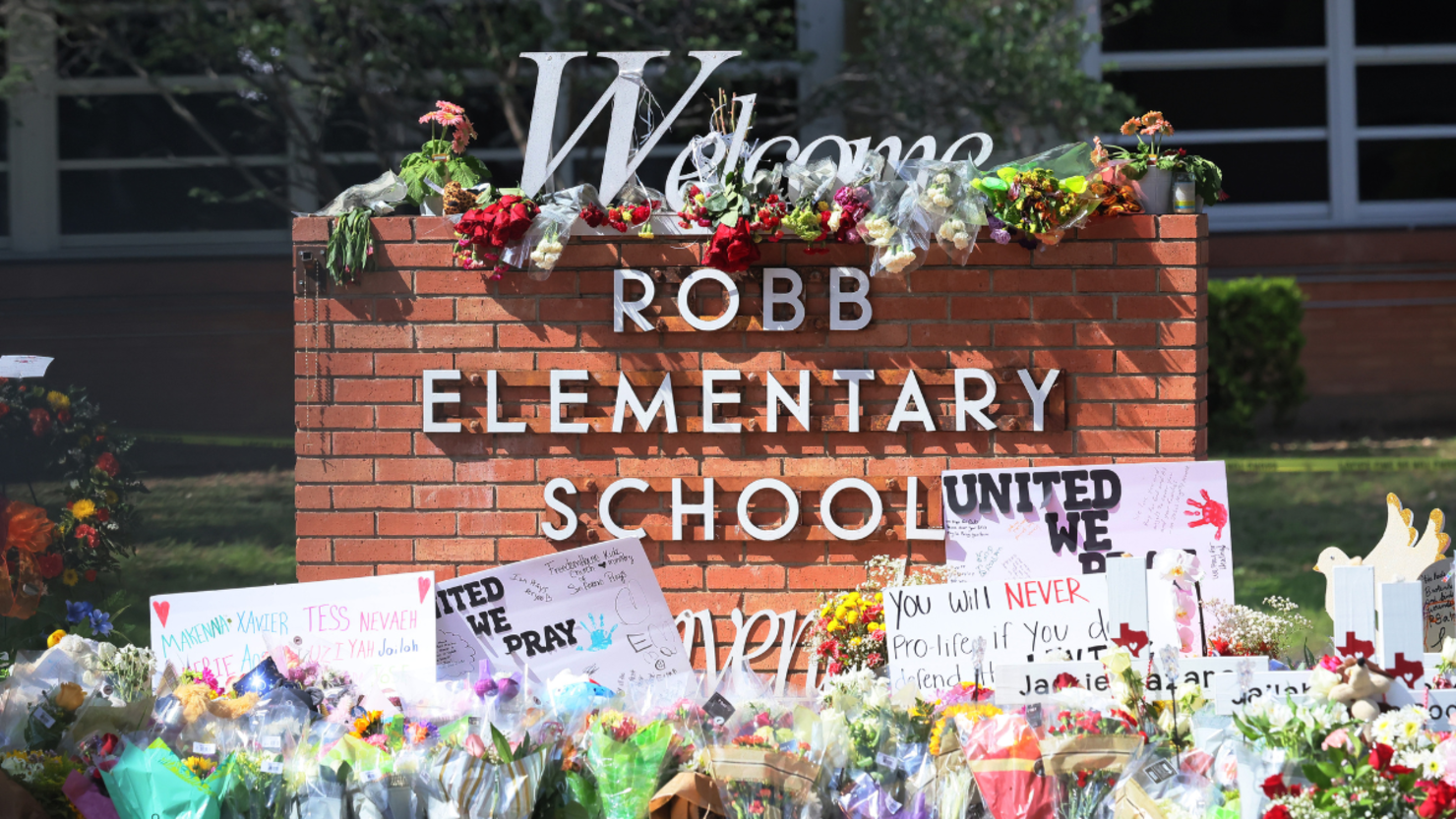 Four victims in the Uvalde school shooting were still alive when medics pulled them from the classroom, according to a new report from the Austin American-Statesman's Tony Plohetski. These new findings raise the question about whether any of the 19 children or two teachers killed in the May 24 attack could have been saved by a faster response time.
Director of Uvalde Emergency Medical Services Stephen Stephens opened up about his team's role in the Robb Elementary School shooting publicly for the first time. He told the news outlet that ambulances were on the scene within 5 minutes of the gunman entering the school (11:38 a.m.) but said they were told to wait for more than an hour (11:40 a.m.). "I know we were ready, and I'm just going to leave it at that. We were standing by, waiting," he said.
NEW: Four Uvalde victims were still alive when they were pulled from the classroom May 24, raising whether any could have survived by a faster response. As the investigation turns to that question, an Austin doctor is leading a team to study victims' survival chances. (1/4)

— Tony Plohetski (@tplohetski) November 3, 2022
Medics pulled four victims from the classroom "who met the criteria for being transported to the hospital as they were still breathing or had a pulse," Chron reports, citing the Austin American-Statesman's access to preliminary autopsy reports, death certificates and interviews. Two of these four victims were students who later died at Uvalde Memorial Hospital. Seventeen others were pronounced dead on the scene.
Uvalde pediatrician Dr. Roy Guerrero said that despite the possibility of emergency care, these students would still have likely died due to their injuries. Even though a patient might meet the criteria for being transported to a hospital, they still might not have survivable injuries.
This report comes amid criticism directed toward law enforcement and its botched response to the deadly May 24 attack. Several dominos have fallen since then, including calls for the resignation of Texas Department of Public Safety Director Steven McCraw, the quiet retirement of Texas Rangers Chief Chance Collins, the hiring and firing of former Texas trooper Crimson Elizondo, the suspension of the entire Uvalde school district police force and the retirement of Uvalde schools superintendent Hal Harrell.