Disturbing 911 Audio Emerges From Inside Uvalde School During Shooting
By Dani Medina
November 2, 2022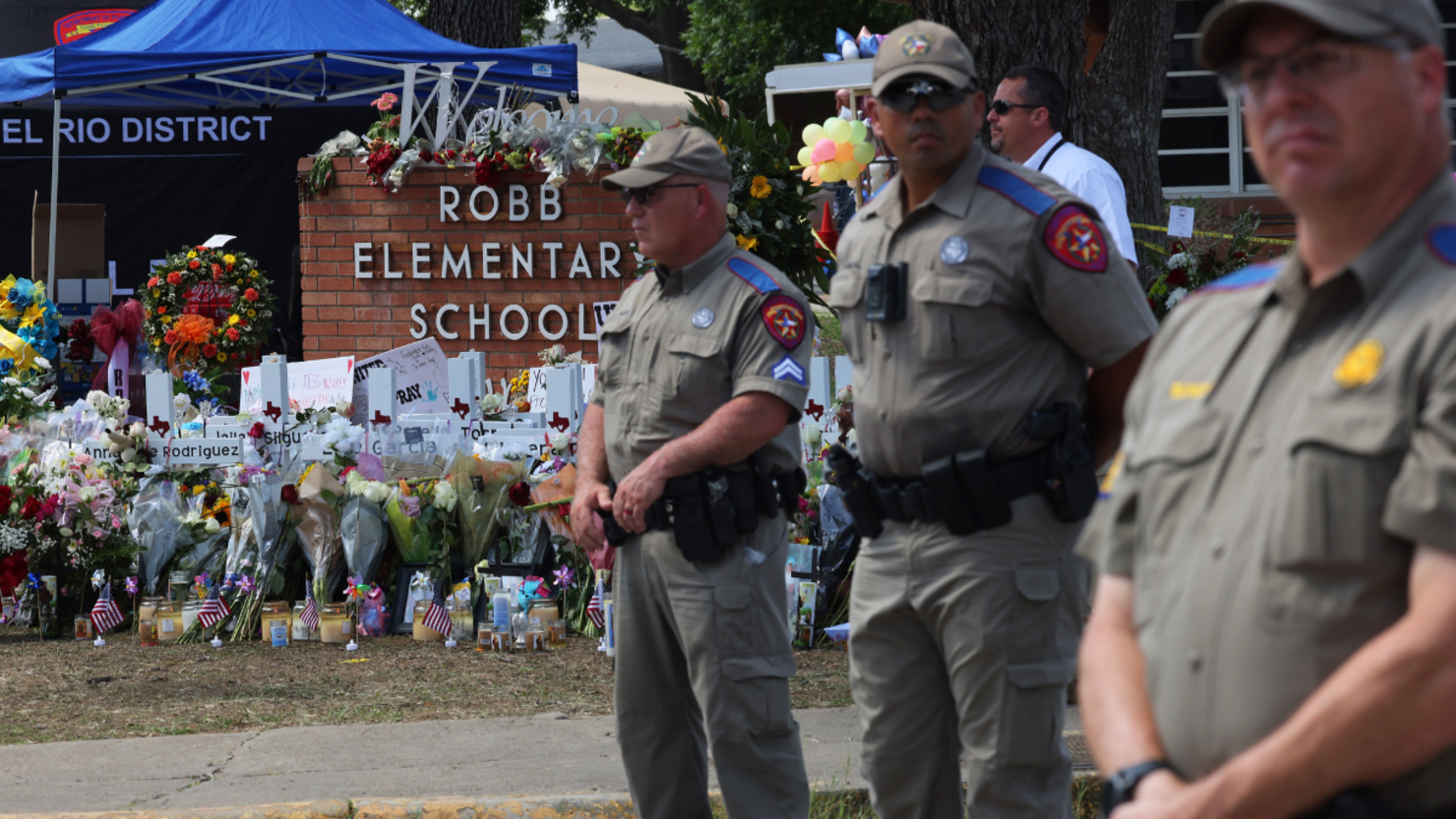 The Texas Tribune and ProPublica released 911 audio from inside Robb Elementary School during the May 24 attack that left 19 children and two teachers dead.
The horrific and disturbing audio shows students' pleas for help, teachers hiding from the gunman and law enforcement's delayed response in confronting the shooter, which has been widely criticized in recent months. The first two 911 calls came in at 11:29 a.m. that reported a man crashed his car near Robb Elementary School and made his way toward the school with a gun. The third caller, at 11:33 a.m., said, "He's inside the school shooting at the kids!"
By the time the next call came in just 2 minutes later, the gunman had already fired more than 100 rounds. What came next was a flood of calls from those inside the school. "There's somebody banging at my school. I'm so scared," teacher Monica Martinez said at 11:36 a.m. Uvalde police Sergeant Daniel Coronado ran outside to radio city police dispatchers 2 minutes later. "He's inside the building. We have him contained ... He's contained. We've got multiple officers inside the building at this time. We believe he's barricaded in one of the offices. Male subject is still shooting," he said. More students were able to get through to 911, one of which stayed on the line for more than 17 minutes. At this point, misinformation began to spread that school police chief Pete Arredondo was inside the room with the gunman, which he was not.
The release of the 911 audio comes as law enforcement continues to receive backlash for its botched response to the shooting. Several dominos have fallen since then, including calls for the resignation of Texas Department of Public Safety Director Steven McCraw, the quiet retirement of Texas Rangers Chief Chance Collins, the hiring and firing of former Texas trooper Crimson Elizondo, the suspension of the entire Uvalde school district police force and the retirement of Uvalde schools superintendent Hal Harrell.