21 Savage Says He Encouraged Drake's Problematic Bars On New Their New LP
By Tony M. Centeno
November 9, 2022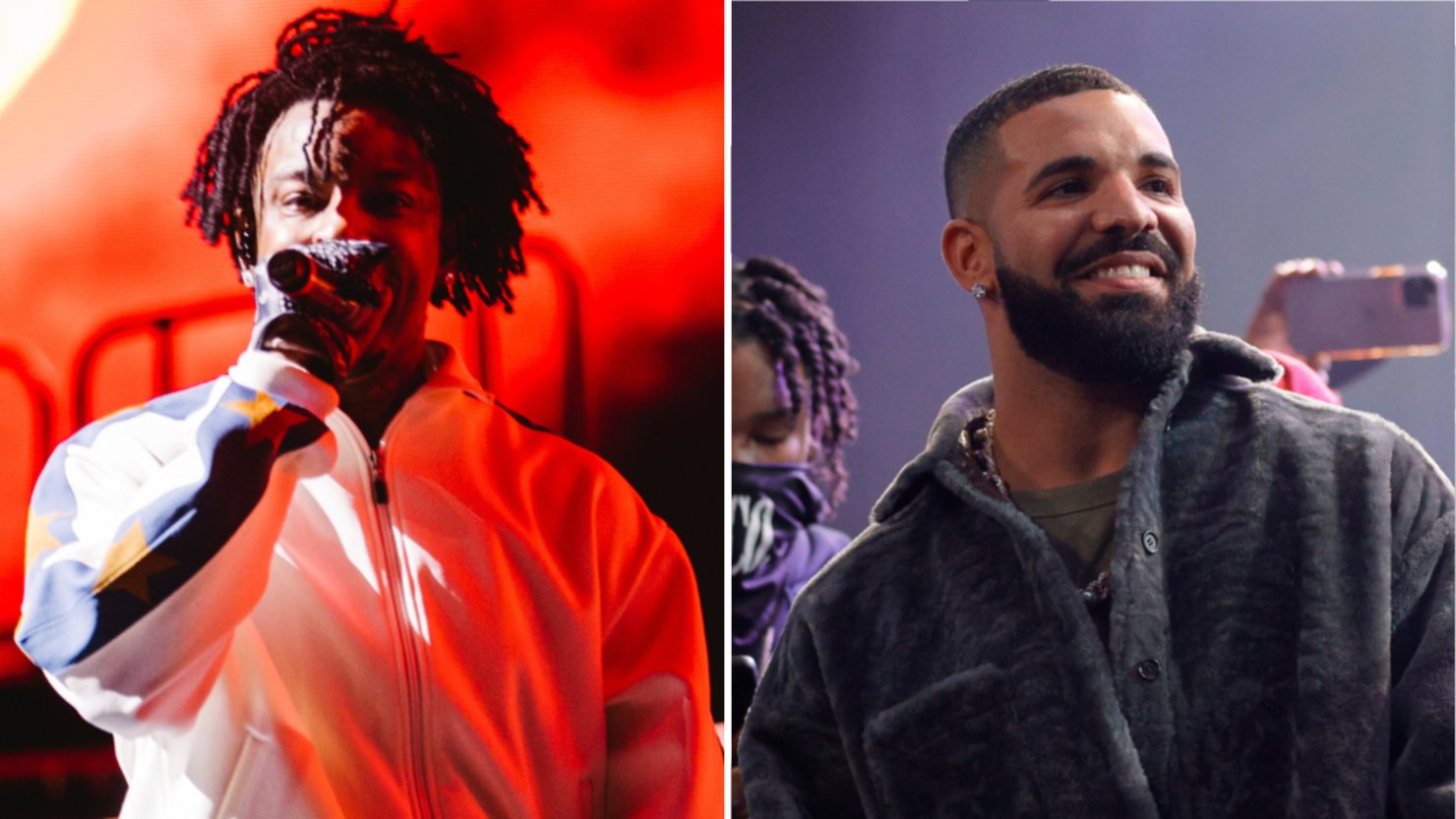 21 Savage says he encouraged Drake to rap freely on their new joint album.

On Monday, November 7, DJ Akademiks dropped a clip from his interview with the Atlanta-based rapper. During their conversation, 21 opened up about what he thought of the backlash he and Drake faced after the Her Loss dropped last week. The "X" rapper said he heard each bar and pushed Drake to say what he feels.

"You know I'm pointing it out, like when he send me the songs, I'm pointing out what I heard," 21 said. "I'm tellin' him like, 'Yeah n***a, talk that s**t.'"
"You know I'm gassing him," 21 continued. "I'm behind him. Whatever he standing on, I'm standing on it too. Say what you feel, n***a."

The artists who were mentioned on the album like Megan Thee Stallion, Kanye West, DRAM and Ice Spice have all reacted to the problematic lyrics Drake made about them. Drake and 21 first began to receive backlash for the bars that allude to Megan Thee Stallion and her case against Tory Lanez. Not only did she speak out on Twitter with the support of her fans, but her lawyer also issued a statement about it as well. Eventually, the bars about Kanye West got the troubled rapper's attention. Ye also took to Twitter to express his opinions about it.

"Enough already," Ye tweeted. "I done gave this man his flowers multiple times. Let's really see who are real ops are in this music game. Imagine all the rappers on the same side and everyone cleaning up each others contracts. It's kingdom time. Love Drake #lovespeech."

In addition to the backlash, Drake and 21 are also facing a lawsuit from Vogue over their faux magazine cover that they posted as promo for the album. The company who owns the fashion magazine, Condé Nast, alleged that their press run for Her Loss was "built entirely" on Vogue's trademarks. Condé Nast is seeking $4 million in damages. TMZ reported that Drake's camp was shocked by the lawsuit especially since other brands ran with the promo run.