Aaron Carter Never Had Closure Conversation With Nick Carter Before Death
By Rebekah Gonzalez
November 10, 2022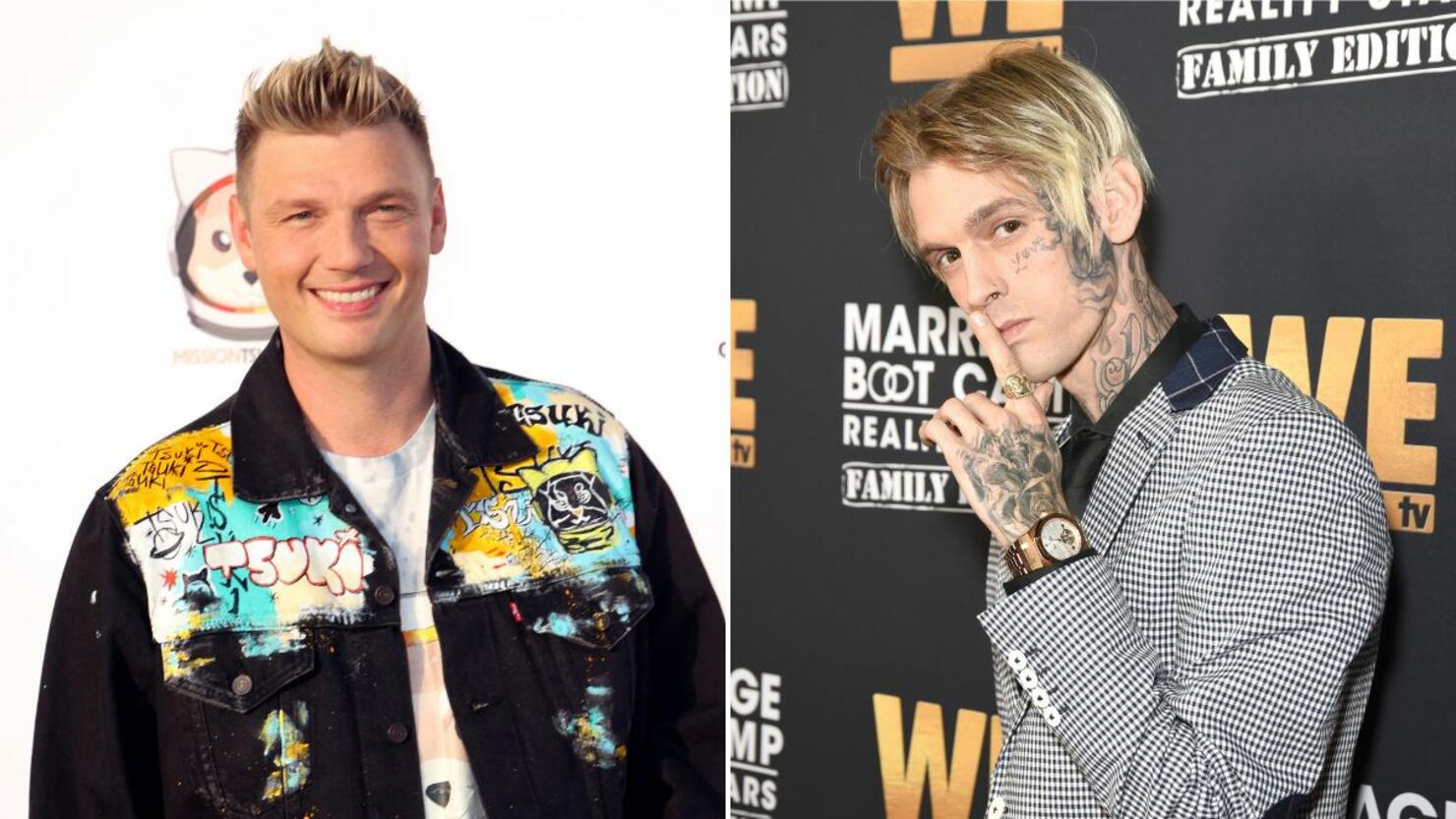 Aaron Carter and his brother Nick reportedly never got closure when it came to their rocky relationship before Aaron's death. According to TMZ, family sources say Aaron believed they were on good terms in his final days but they never actually had a conversation in person.
In the months leading up to his death, his estranged sister Angel told Aaron that she and Nick loved him and wanted him to get healthy. TMZ claims that because of this, Aaron felt like he and his siblings were all on good terms. Sources also added that while past correspondences between Aaron and his family had been explosive, the most recent ones were much calmer, making the late rapper think things were okay between him and Nick.
In 2019, Nick got a restraining order against his brother after claiming that he threatened to kill Nick's pregnant wife. Angel also got a restraining order that same year after she claimed Aaron threatened to send hit men to her door.
While their relationship was improving and Aaron was working on himself, the two brothers weren't able to talk directly to each other before Aaron was found dead in his home on Saturday, November 5th. The day after his death, the Backstreet Boys showed their support for fellow member Nick by dedicating a performance of their song "No Place" to his late brother. Nick was visibly emotional and crying during the tribute, with A.J. McLean, Brian Littrell and Howie Dorough rushing to comfort him and wrap him in a hug.