Bombshell Report: Uvalde Officer Knew About Classroom 'Full Of Victims'
By Dani Medina
November 15, 2022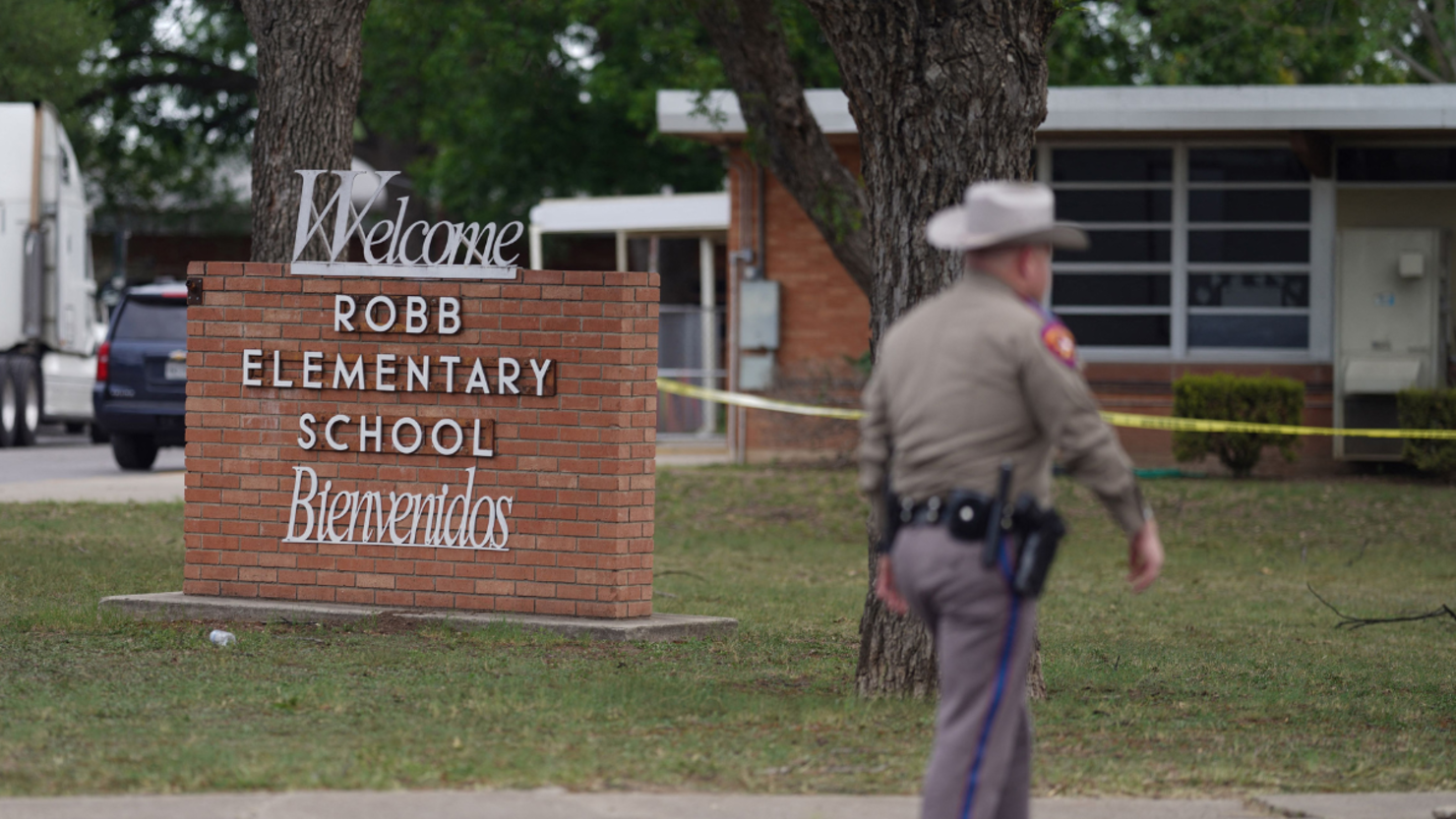 The interim Uvalde police chief was aware several children were alive and needed rescue during the deadly shooting at Robb Elementary School on May 24, but "failed to organize help," according to a bombshell report from CNN.
Lieutenant Mariano Pargas was made aware of the "eight to nine" children alive in a classroom after calling Uvalde Police Department dispatchers for more details of a call from Khloie Torres, 10, inside the school. She said she was in a room "full of victims," as heard in a recorded conversation obtained by CNN. Torres reached 911 at around 12:10 p.m., and Pargas called about 6 minutes later. The 911 call was relayed on the Uvalde police radio 4 minutes prior.
This phone call shows that a senior officer was made directly aware of details from a 911 call made inside the school. It also gave police the exact location of students who were needing rescue. Per CNN, here's the conversation from the call:
Pargas: The calls you got in from the … from one of the students, what did they say?
Dispatcher: OK, Khloie's going to be, it's Khloie. She's in Room 112, Mariano, 112.
Pargas: So how many are still alive?
Dispatcher: Eight to nine are still alive. She's not too sure … She's not too sure how many are actually DOA or possibly injured. We're trying …
Pargas: OK, OK, thanks.
Body camera and surveillance footage shows Pargas walking back into the hallway at 12:17 p.m. and he's seen mentioning the injured victims to a Border Patrol officer. A minute later, he doesn't mention the children inside the classroom when speaking to a Texas Ranger about organizing the flow of information.
It wasn't until 12:50 p.m. (77 minutes after the gunman opened fire inside the school) when officers entered the classrooms and killed the shooter. Nineteen students and two teachers died that day.
Pargas, who was reelected as a Uvalde county commissioner last week, was placed on administrative leave in July "when videos from body cameras raised questions about whether he had taken any action to assume command," CNN reports. In a statement at the time, Uvalde Mayor Don McLaughlin said, "This administrative leave is to investigate whether Lt. Pargas was responsible for taking command on May 24th, what specific actions Lt. Pargas took to establish that command, and whether it was even feasible given all the agencies involved and other possible policy violations."
While Pargas couldn't comment on the situation on the advice of his lawyers, he told CNN the following:
"I want to defend myself. I really do. There's a lot of stuff that I can explain, that I would love to defend myself. And that's the problem we're having right now … the victims and everybody's saying everything they want to say, but we can't say nothing because we were told not to talk to, you know, we can't say anything cause we're still under that, not to talk to any, media or anything. It's not that we're afraid because there's nothing to be afraid of. We did what we could, but the thing is that we've been told that we can't (speak publicly)."