Lizzo Sends Gown To TikTok Fan Who Asked To Wear Her 2022 Emmys Dress
By Rebekah Gonzalez
November 16, 2022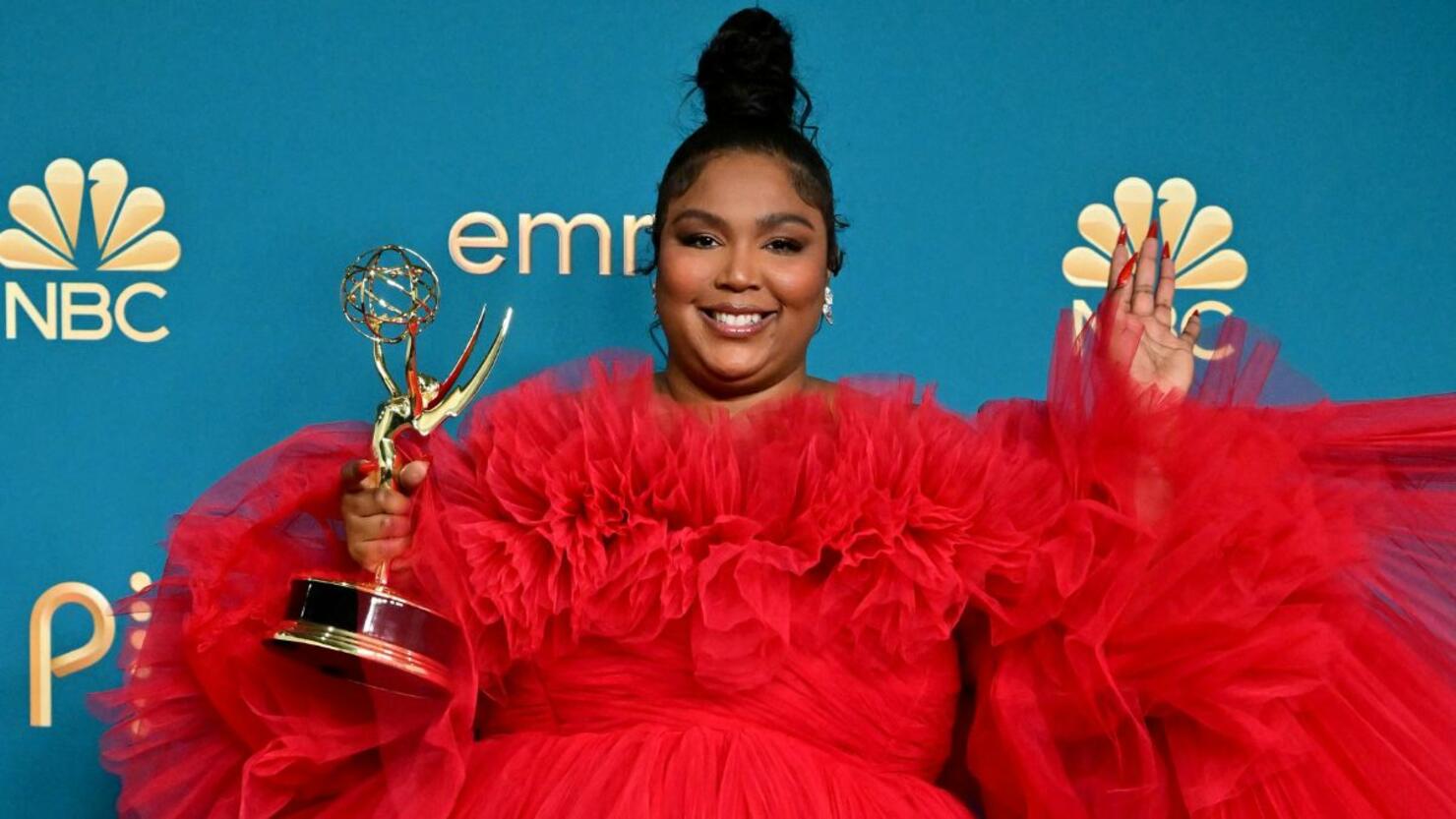 Lizzo came through for one of her fans after they asked to wear her 2022 Emmys dress to an upcoming event. It all started when writer Aurielle Marie made a TikTok in October explaining how it was difficult to look for an outfit that was "big b---h and red carpet ready" for Out Magazine's upcoming Out100 Gala.
The ceremony honors impactful changemakers within the LGBTQ+ community and Marie actually made it to this year's list. Talking to Lizzo in the TikTok, Marie said, "I know you know how it feels to be the biggest bitch in the room and all the scrutiny and hyper-visibility that comes with that because I've watched you talk about it. But the longer I go without something to wear, the less I want to be there."
She then asked to wear the Giambattista Valli Haute Couture gown Lizzo wore to the Emmy's earlier this year. "Can I please, please, please wear your dress from the 2022 Emmys, please, which is my favorite!" Marie asked.