Machine Gun Kelly Recalls Cooking Disaster Trying To Impress Megan Fox
By Rebekah Gonzalez
December 8, 2022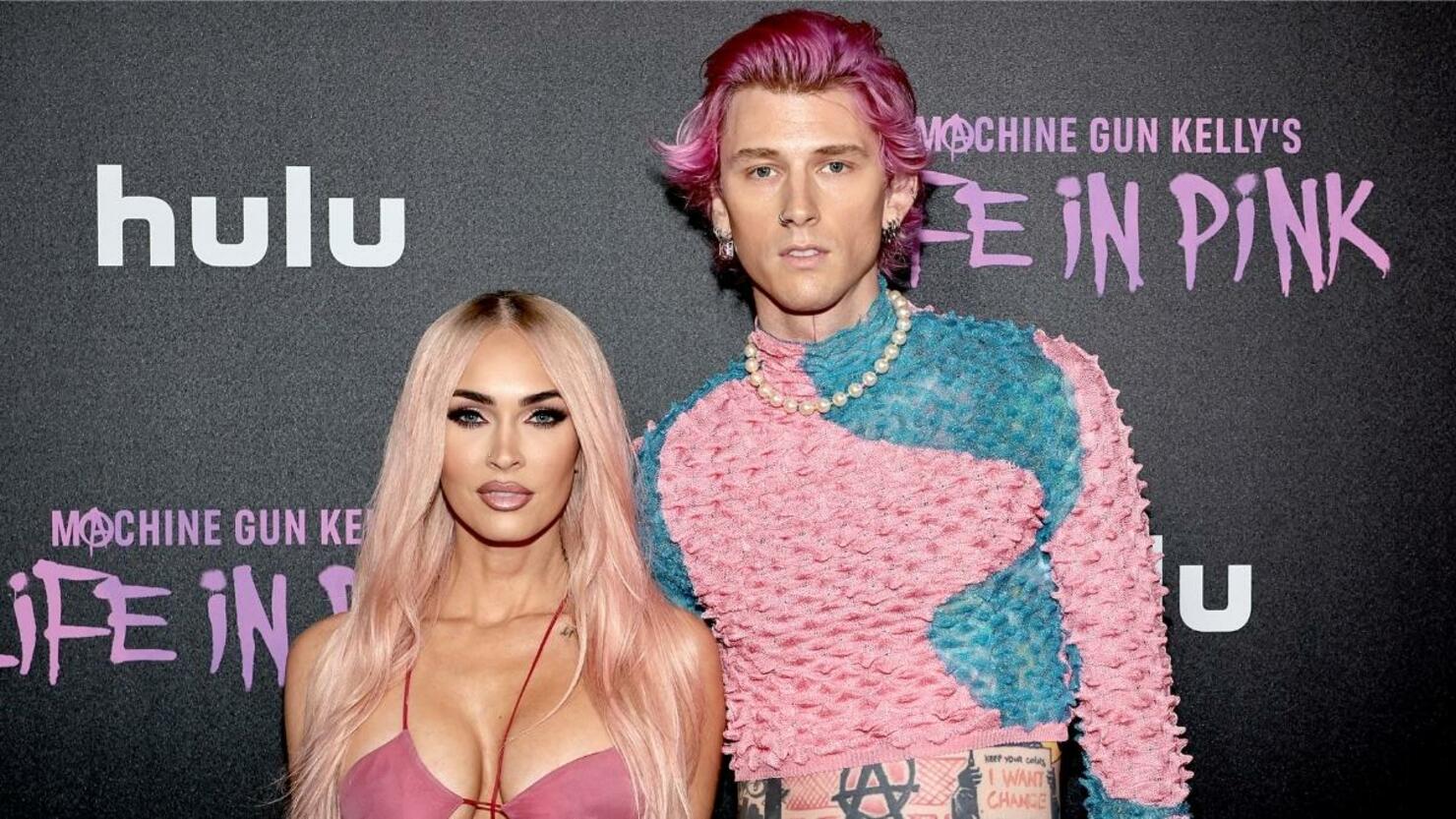 Machine Gun Kelly stopped by Jimmy Kimmel Live on Wednesday night (December 7) and recalled how he tried to impress his fiancée Megan Fox by baking her something gluten-free. When Kimmel asked if the couple is in the process of planning a wedding, MGK responded, "Yeah, I'm just kind of like certifying my homeliness."
He elaborated, "A relationship is like you each have to come to each other's worlds so with mine she'll stay up until 8:00 A.M. while I smoke cigarettes and record music all day. Then with me, I'm always seeing her struggling with dietary restrictions with restaurants or food so I'm like maybe I'll just learn how to cook for her. So, I started taking up cooking."
One of his most memorable efforts in the kitchen came when Megan talked about wanting gluten-free coconut-free cinnamon rolls. "I got the recipe down and... I'm making this huge commitment of cinnamon rolls." He then realized that his new house didn't have baking sheets.
"So, I'm trying to think of who my neighbors are," MGK said before revealing that he lives across the street from Michael B. Jordan. It turns out the actor was on set when the singer called him to borrow a baking sheet and had someone else in the house get it for him.
"I made the cinnamon rolls and I presented the cinnamon rolls," he said before sharing that Megan thought the treats were "really good" but thought they were "so bad." He also revealed that he was "so ashamed" of his cinnamon rolls that he "threw them all away." When asked if Megan was disappointed that he threw his hard work away, MGK replied, "She's still upset."