Megan Fox & Machine Gun Kelly Share Halloween Photos Amid Breakup Rumors
By Rebekah Gonzalez
October 31, 2022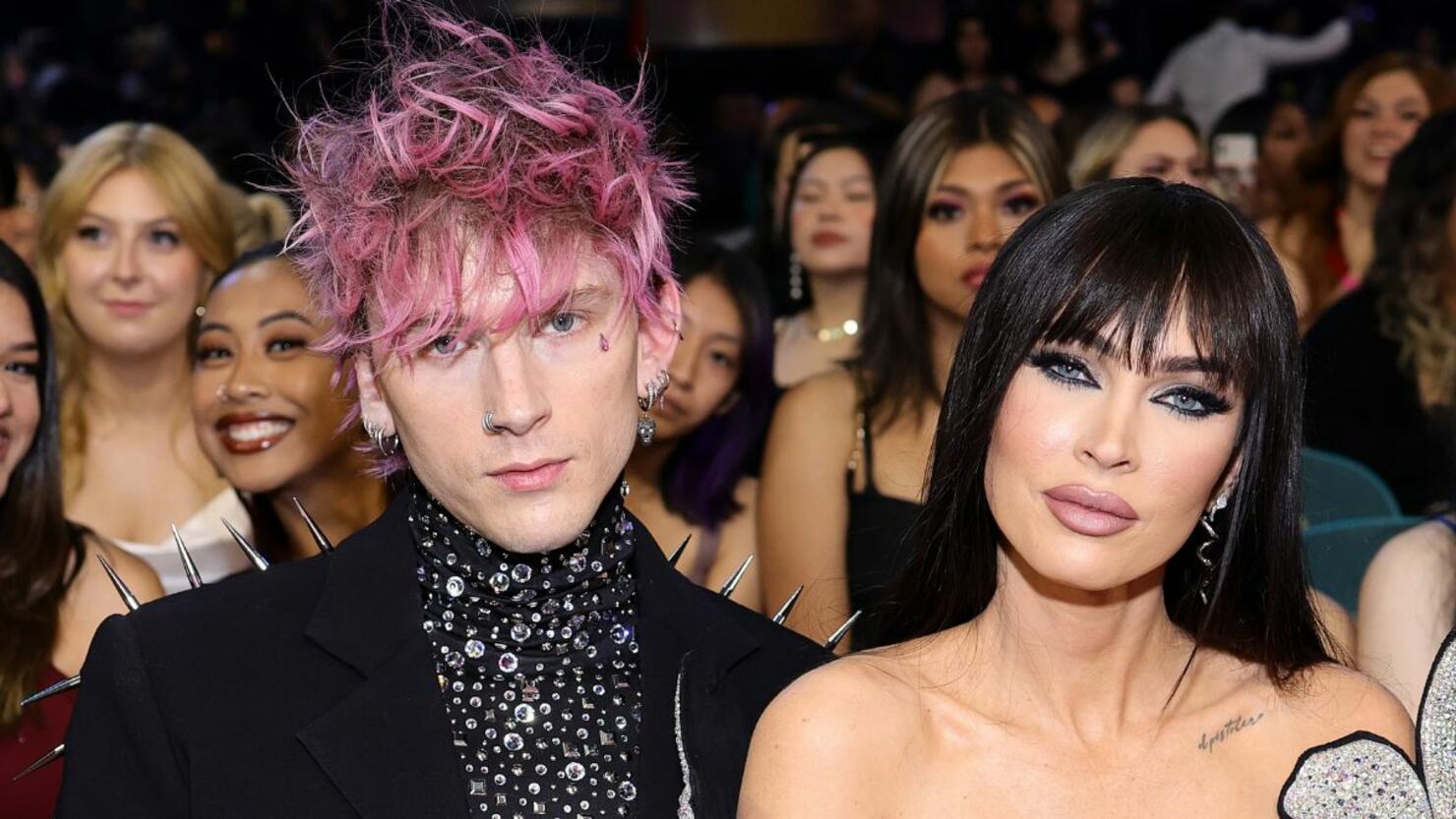 Megan Fox and Machine Gun Kelly dressed up as Pamela Anderson and Tommy Lee for Halloween. Megan shared several photos of their costumes suggesting that the couple is going strong despite recent rumors that they quietly broke up. According to People, Megan and MGK's outfits referenced the former couple's looks at the 1995 grand opening of the Hard Rock Hotel & Casino in Las Vegas.
Megan wore a pink and red latex mini-dress while MGK rocked a white tank top, black leather pants, and jet-black hair. The two of them also showed off some of their usual PDA on MGK's Instagram Story.
At another party in West Hollywood, the couple dressed up in BDSM-inspired costumes with MGK dressed as a priest. "On Sundays we take communion," Megan wrote in her Instagram post. According to the Daily Beast, the couple's costume received some angry comments.
Before this Halloween update, previous photos shared by the two stars on Instagram have sparked rumors that the couple has quietly parted ways after getting engaged in January. Fans noticed that Megan posted photos on Instagram this week and she wasn't wearing her engagement ring, according to The Sun. In the photos, the actress puts her left hand on full display, showing off bling on all of her fingers except for her ring finger and pinky.
Breakup rumors also spread earlier this year before the couple was seen at Beyoncé's birthday party together. At the time, a source told Entertainment Tonight that they are still together and keeping busy with their respective schedules.
"As of now, Megan and MGK are doing really well regardless of the breakup speculation," the source said. "They both have been super busy work-wise, and personally speaking, having kids of their own, they are naturally swamped on that front."