Master P & Romeo Miller Lash Out At Each Other In Viral Family Feud
By Tony M. Centeno
December 19, 2022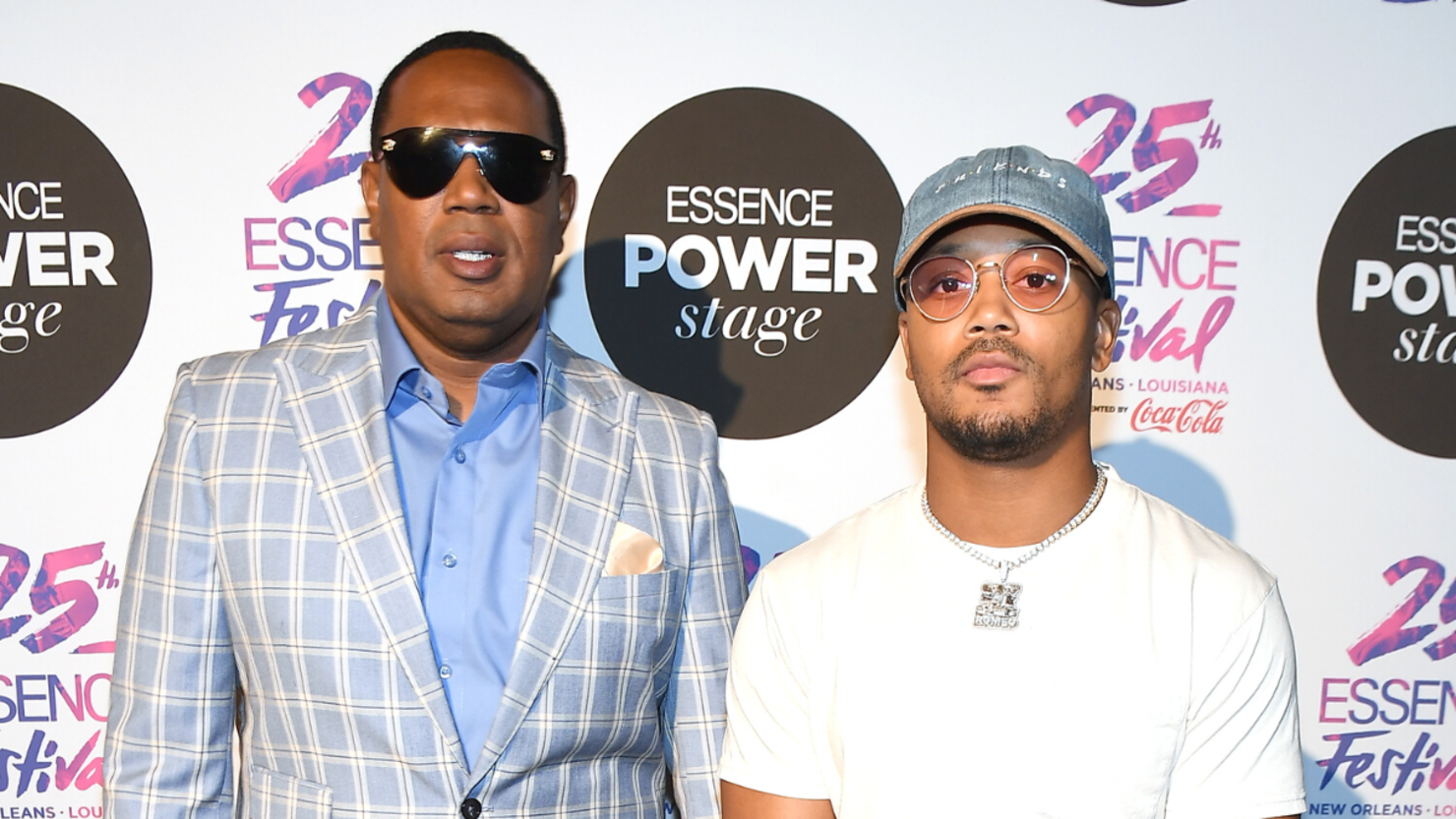 Master P and his son Romeo Miller have been going back and forth in a family dispute that made its way to the Internet.

On Sunday, December 18, the veteran rapper and entrepreneur responded to Romeo after his son called him out in a lengthy post on Instagram. In his caption, P claimed he hadn't spoken to Romeo "in months" and advised to "stop trying to get people to feel sorry for" him.

"Let's come up with a solution," P wrote. "You can come talk to your father and your family, like a man, you have kids too. No family is perfect but together with God, we can heal and get through this."
"I wouldn't wish this on no parent, especially when you try to do everything you can for your kids," he continued. "@romeomiller What's the plan? You are either part of the problem or the solution. I love you and the door is always open for you but I won't tolerate disrespect. I havent talked to you or seen you in months. God knows I've tried to do my best."

His response came a few days after Romeo seemingly alluded to problems with his dad in an Instagram Story he posted on Friday. He didn't name his father directly, but he apparently called him out for making a post about a man who died of suicide while allegedly "avoiding" the same struggles that his own children experience.

"Today was a boiling point," Romeo wrote. "I seen a man avoid his own children struggle with suicide and depression but post another man whom passed today that he doesn't even know. Yall idols be lost. Better stop following the blind. Watch when it's revealed."

Romeo followed up his complaint on the following day with a lengthy poem that appears to list more gripes with Master P. The artist and athlete said he wrote the poem, entitled "The Tree of Trauma," as a form of therapy.

"A poem, because poetry is one of the most powerful forms of therapy. Let's educate and break these cycles together!" he wrote in the caption of his post. "Your mental health is just like a muscle that needs to be built and treated. The next generation will grow stronger because of our truths and as a man of God, I know mines will one day too. The Tree of Trauma."
After his father responded to his post, Romeo continued to criticize him in the comments. He accused P of editing his captions and even brought up the death of his sister Tytyana Miller, who passed away from an overdose earlier this year.

"@master p dad please stop reading the comments and editing your caption: I'm the one who settee [sic] up the family meeting to talk after Tyty death, that meeting was regarding as disrespectful for being transparent," Romeo wrote in a since-deleted reply. "I pulled up to the crib time and time after that and you deflect, I've texted you countless times and you reply and deflect. Social media is THE ONLY WAY YOU COMMUNICATE. Now you wanna talk. Anything to protect that image."

The feud continued with Romeo alleging that he never made any money from anything he did as Lil Romeo. He also claimed that his uncles C-Murder and Silkk the Shocker can corroborate his claims. That's when P snapped back with a more heated response.

"I thought this was about DJ Twitch and about my daughter's death," P wrote. "This is heartbreaking, you just exposed that this is REALLY ABOUT MONEY."

After claiming his son was "entitled" and "spoiled at 30+," P ended up issuing a visual apology to Romeo. Check it out below.