Kodak Black Admits He Cried When Saweetie Picked Quavo Over Him
By Dani Medina
January 7, 2023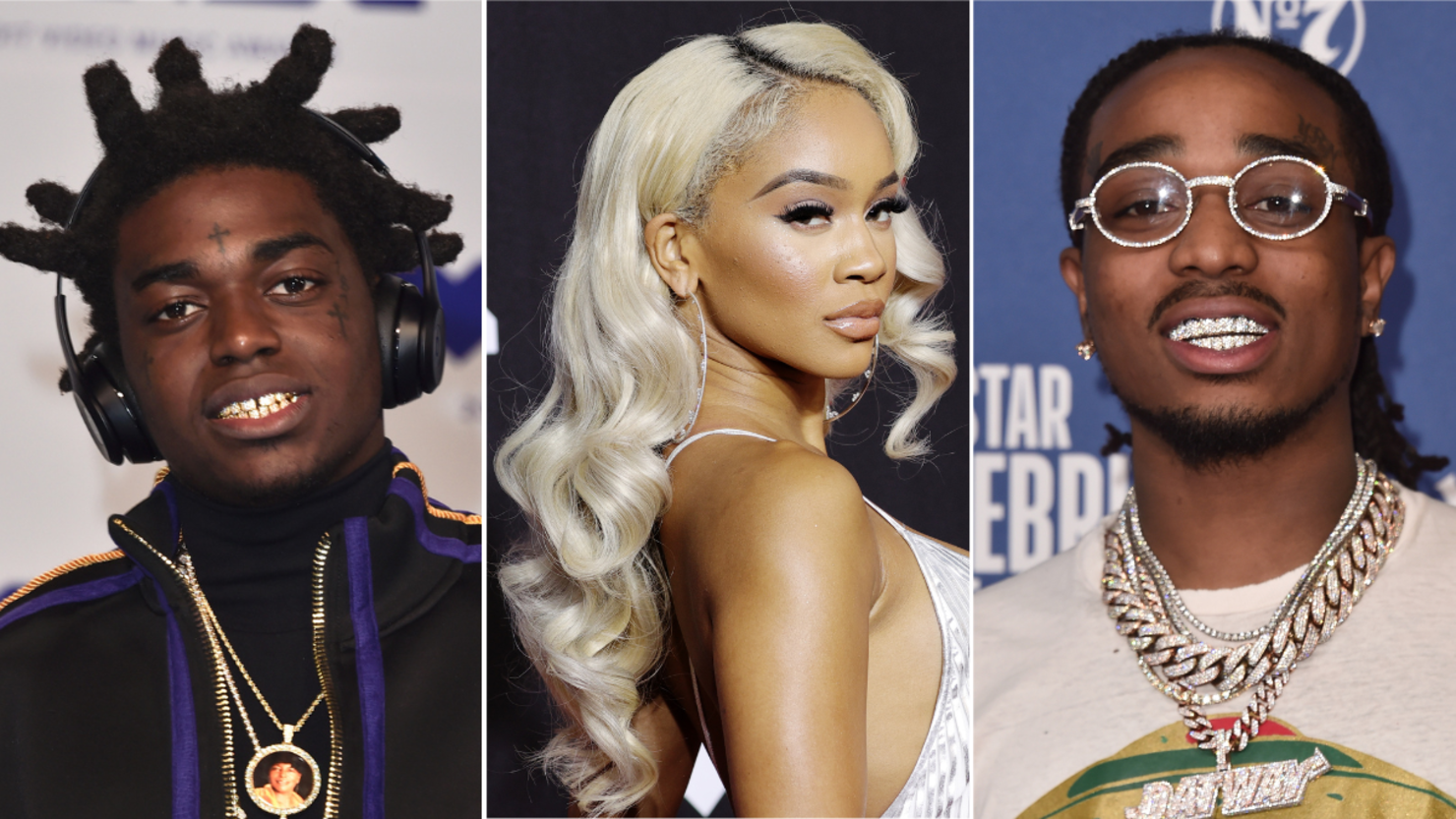 Kodak Black made a shocking revelation on social media this week.
The "Super Gremlin" rapper told rapper Yungeen Ace on Instagram Live that he cried when Saweetie chose Quavo over him. "I said, when Saweetie picked Quavo over me she made me cry, brother. When Saweetie picked Wuavo over me she made me cry, bro," he said in the video making the rounds on social media.
He even freestyled a verse about his heartbreak:
"I caught a case again, forgive me one last time/Saweetie picked Quavo over me, she made me cry/Better be in bed by the time them killers come out at night"
Saweetie and Migos rapper Quavo were first linked in September 2018 when rumors swirled about the two "testing the waters as a couple" at New York Fashion Week, XXL Mag reports. After that, their relationship went public on social media. It wasn't until March 2021 that the couple split up. The "ICY GRL" rapper confirmed the breakup on Twitter at the time. "I'm single. I've endured too much betrayal and hurt behind the scenes for a false narrative to be circulating that degrades my character. Presents don't band aid scars and the love isn't real when the intimacy is given to other women," she said.
She even lashed out at rumors that she was dating Lil Baby shortly after breaking up with Quavo in her song "Don't Say Nothin'":
"Why n----- always speakin' on who I'm fuckin' on?/He must've got excited when I FaceTimed with nothin' on/Them same lips that's yappin' be the ones I nutted on/A hunnid K, please, know how much paper I be touchin' on?/That's light, better check my net worth/Post a pic' in his sweatshirt, I bet it have my ex hurt/That's what I get for kissin' on these frogs/He got mad and told my business to the blogs"