Prince Harry Asked To See Photos Of Princess Diana's Tragic Car Crash
By Rebekah Gonzalez
January 9, 2023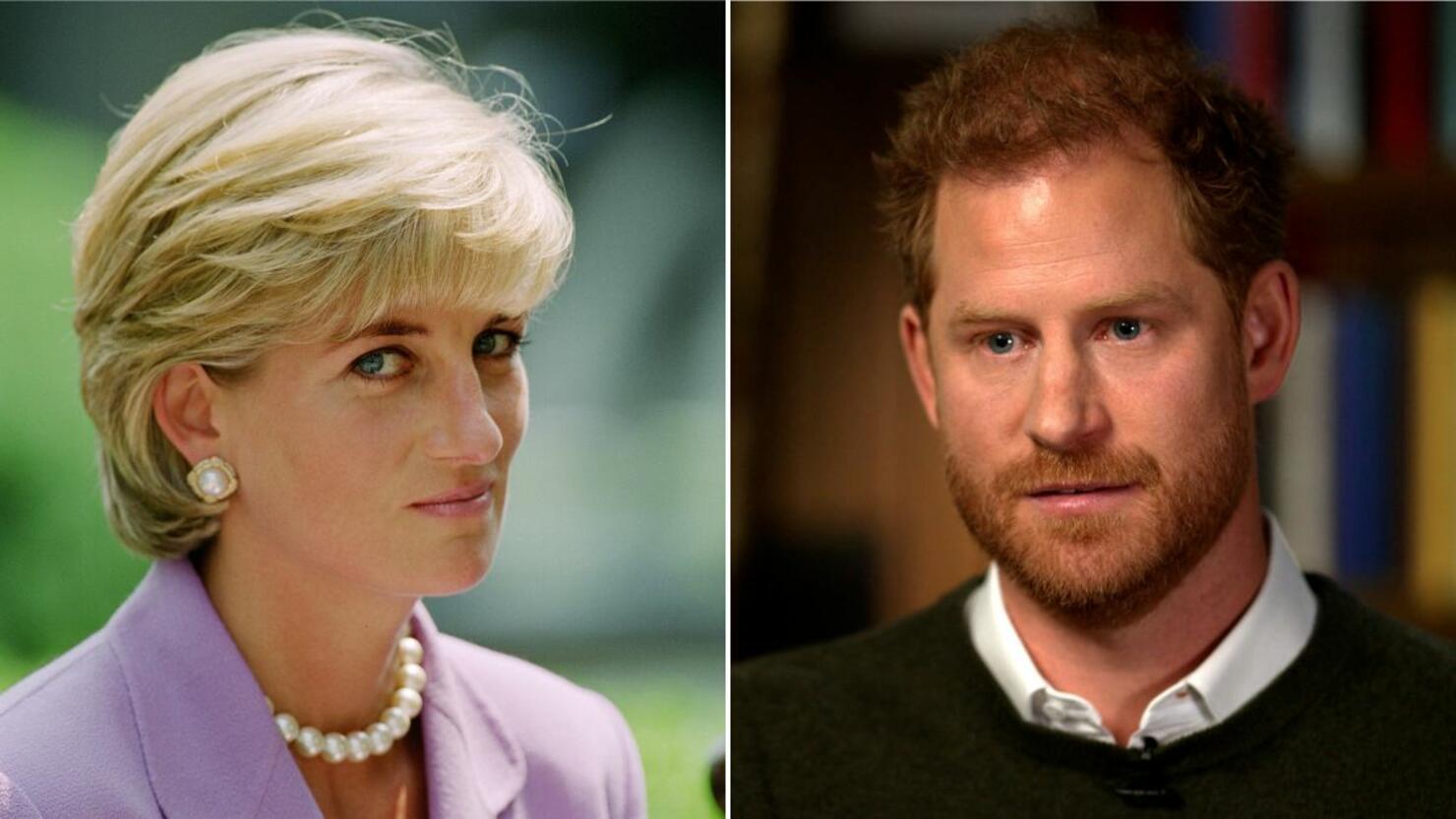 With the release of Prince Harry's new memoir Spare just a day away, the Duke of Sussex gave several intimate interviews. During his interview with ITV's Tom Bradby that aired on Sunday, January 8th, he read an excerpt from the highly anticipated book which revealed that he asked to see photos and the secret government file of the car crash that took his mother Princess Diana's life in 1997.
"I saw the photographs of the reflection of all the paparazzi in the window at the same time," he said per People. "I saw the back of her blonde hair, you know, slumped on the back of the seat."
Harry added that the more graphic photos were removed which he was "grateful" for. "But I was, I think I, at that point, I was looking for, I was looking for, I was looking for evidence that it was after that it actually happened, that it was true."
"But I was also looking for something to hurt because at that point I was still pretty numb to the whole thing. That was, again, my body, my sort of nervous system just kind of shut down and said like, 'Let's not,'' he recalled.
'There was some guilt I felt walking around the outside of Kensington Palace'

Prince Harry goes into unprecedented detail on life in and outside of the Royal Family in an exclusive interview with Tom Bradby

Harry: The Interview | Watch on ITV1 or stream on #ITVX at 9pm tonight pic.twitter.com/AG9OeiP1Sx

— ITV (@ITV) January 8, 2023
Harry was just 12 years old when Diana died and for the first time, the former royal family member is going into detail about the experience including his father, King Charles, telling him of the crash, "Darling boy, mummy's been in a car crash," to speeding through the same tunnel where his mother died 10 years later.
"I go into detail about how strange it was and how actually there was some guilt that I felt — and I think William felt as well — by walking around the outside of Kensington Palace," Harry said. "Fifty-thousand bouquets of flowers to our mother and there we were shaking people's hands, smiling. I've seen the videos, right? I've looked back over it all. And the wet hands that we were shaking — we couldn't understand why their hands were wet, but it was all the tears they were wiping away. Everyone thought and felt like they knew our mum. And the two closest people to her, the two most loved people by her, were unable to show any emotion in that moment."
Spare will be available on January 10th.