Shocking Video Reveals Why Uvalde Police Chief Didn't Try To Stop Gunman
By Dani Medina
January 11, 2023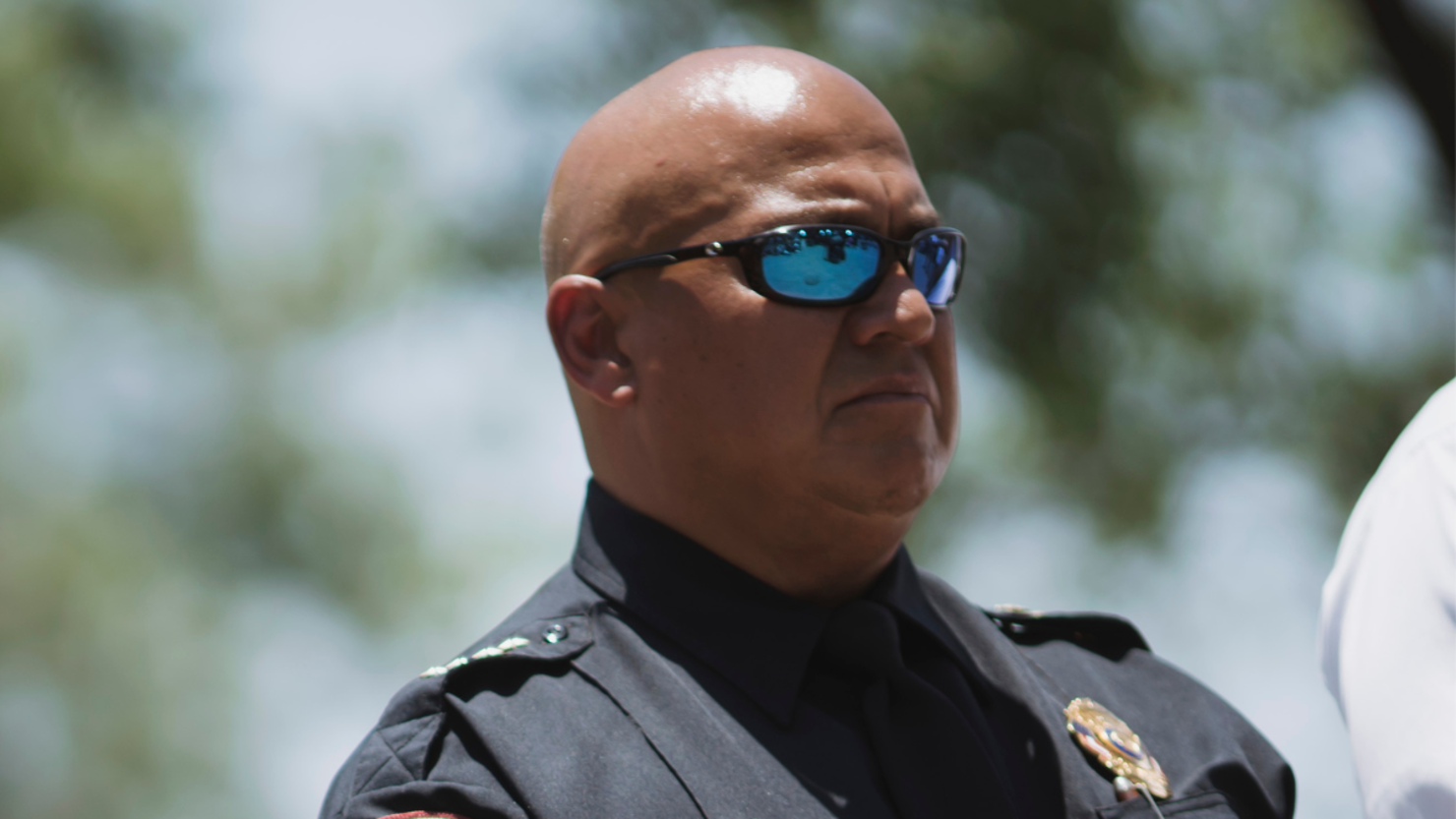 A never-before-seen video obtained by CNN reveals why Uvalde school police chief Pete Arredondo didn't try to stop the gunman who wound up killing 19 students and two teachers at Robb Elementary School last May.
The bombshell interview with investigators took place May 25, 2022, one day after the deadly attack in Uvalde. In the video, Arredondo told investigators "he was more concerned about saving students in other classrooms than trying to stop a gunman who had already shot children and teachers," the news outlet reports. He also spoke bluntly about what he remembers from the shooting and some of his answers contradict what he's told the public. This interview also marks Arredondo's one and only questioning about the shooting; he stopped cooperating with the Texas Department of Public Safety's investigation after he was labeled as the "incident commander" and blamed for law enforcement's botched response.
Arredondo said he made the decision to not try to stop the gunman when he saw children in other classrooms. "Once I realized that was going on, my first thought is that we need to vacate. We have him contained — and I know this is horrible and I know it's (what) our training tells us to do but — we have him contained, there's probably going to be some deceased in there, but we don't need any more from out here," he said. CNN reports this is just one of several times Arredondo didn't follow the active shooter protocol, a decision that ultimately left children in two classrooms left for dead. He didn't change his decision when he learned that children were trapped in the same room as the gunman.
The Uvalde CISD police chief was fired from his position on August 24, 2022. Prior to his termination, he was placed on administrative leave pending an investigation. A report by a joint committee of the Texas Legislature said Arredondo "allegedly failed to take on the role of incident commander or transfer the responsibility to another officer on scene during the May 24 attack." Arredondo said he didn't consider himself the commanding officer at the scene and said he was unaware of the 911 calls coming in from inside the school.
CNN tried reaching out to Arredondo for comment and his lawyer George Hyde said, "I have informed him of your request and it will be up to him from there."
You can watch a video of Arredondo below (and the full video is available here).