Days Before Death, Lisa Marie Presley Said Elvis 'Would Be Proud'
By Dani Medina
January 13, 2023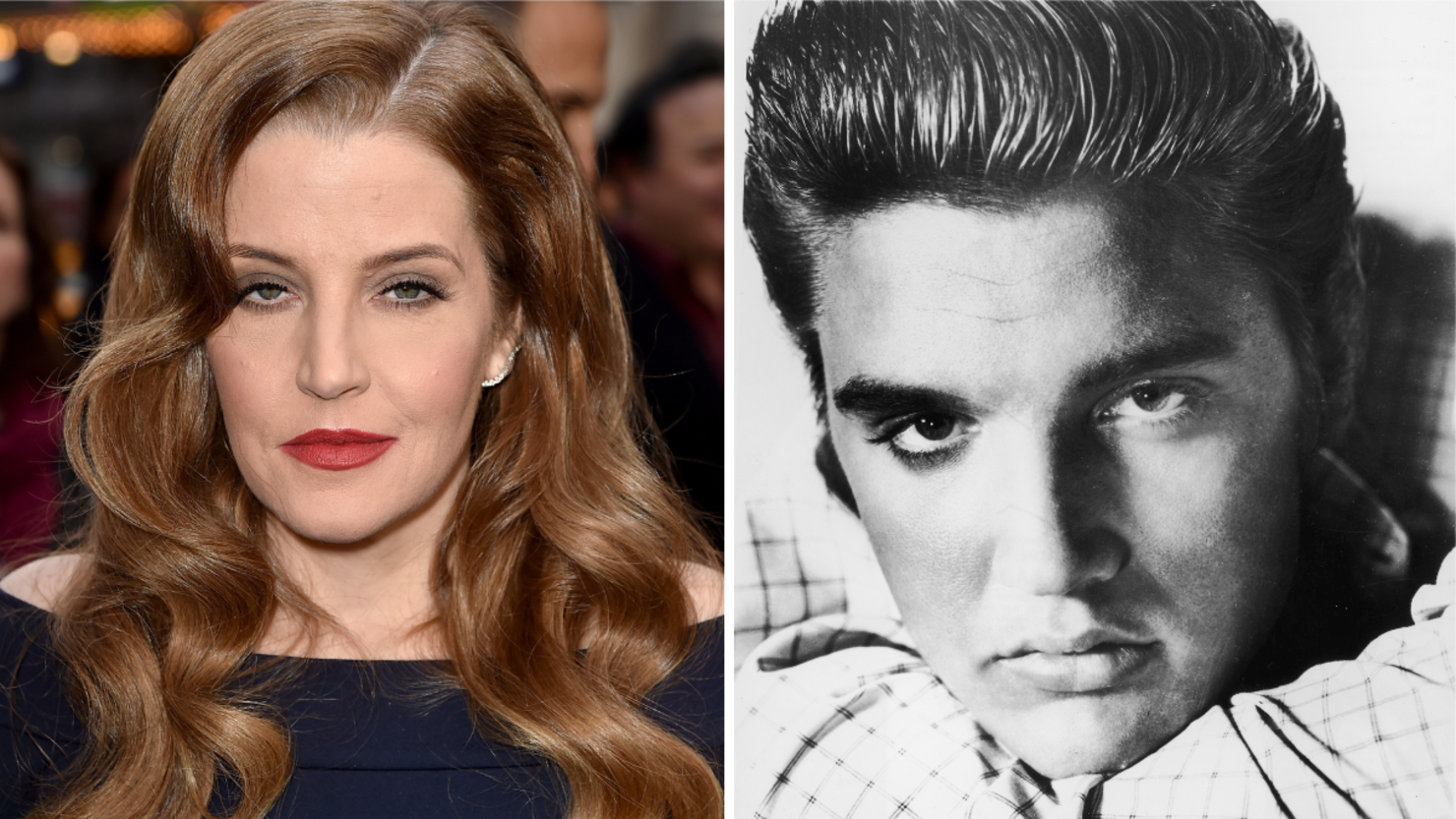 Days before her death, Lisa Marie Presley gave a touching speech about ELVIS, the award-winning biopic that depicted the life of her father, Elvis Presley.
At an ELVIS movie party ahead of the Golden Globe Awards earlier this week, Lisa Marie stood onstage alongside her daughter Riley Keough and Austin Butler, who portrayed her father in the film.
"I just want to thank you for coming and I'm so overwhelmed by this film and the effect that it's had and what Baz (Luhrmann) has done, Austin's done. I'm so proud and I know that my father would also be very proud. So I want to thank you all for being here, and I'm so overwhelmed with gratitude," she said.
She previously opened up about the film, saying it was an "emotional experience" and brought up "such generational trauma ... in a good way," Good Morning America reports.
Lisa Marie, the only daughter of Elvis and Priscilla Presley, died Thursday (January 12) at 54 years old. She was pronounced dead at a hospital in Los Angeles hours after she was admitted when she suffered a cardiac arrest.
"It is with a heavy heart that I must share the devastating news that my beautiful daughter Lisa Marie has left us. She was the most passionate strong and loving woman I have ever known. We ask for privacy as we try to deal with this profound loss. Thank you for the love and prayers. At this time there will be no further comment," Priscilla Presley said in a statement to E! News.
The news of Presley's death comes hours after she was hospitalized after suffering a "full" cardiac arrest on Thursday. She was in the ICU in an induced coma and in critical condition leading up to her death.
Thursday morning, Lisa Marie reportedly complained of "stomach pains" that continued to intensify. A housekeeper discovered the 54-year-old songwriter unresponsive in her bedroom. At the same time, Lisa Marie's ex-husband Danny Keough, who she lived with up until her death, was returning home from dropping the kids off at school. He reportedly performed CPR until paramedics took over.
Paramedics responded to the house in the 5900 block of Normandy Drive in Calabasas for reports of a woman who was not breathing, People reported, citing a spokesperson for the Los Angeles County Sheriff's Department. They began administering CPR after they arrived and said Lisa Marie had "signs of life" before she was transported to the hospital for "immediate medical care." She was given at least one epinephrine shot and her pulse was restored before being transported to a local hospital.
Lisa Marie was the only daughter of Elvis and Priscilla Presley. She is survived by her three children, one of whom is actress Riley Keough. Her fourth son, Benjamin Keough, died by suicide in July 2020 when he was 27 years old. Up until her death, the songwriter was the owner of Graceland, Elvis' estate in Memphis, Tennessee, despite having sold off Elvis Presley Enterprises in 2005.