Taylor Swift Makes Surprise Appearance At The 1975 Concert In London
By Dani Medina
January 12, 2023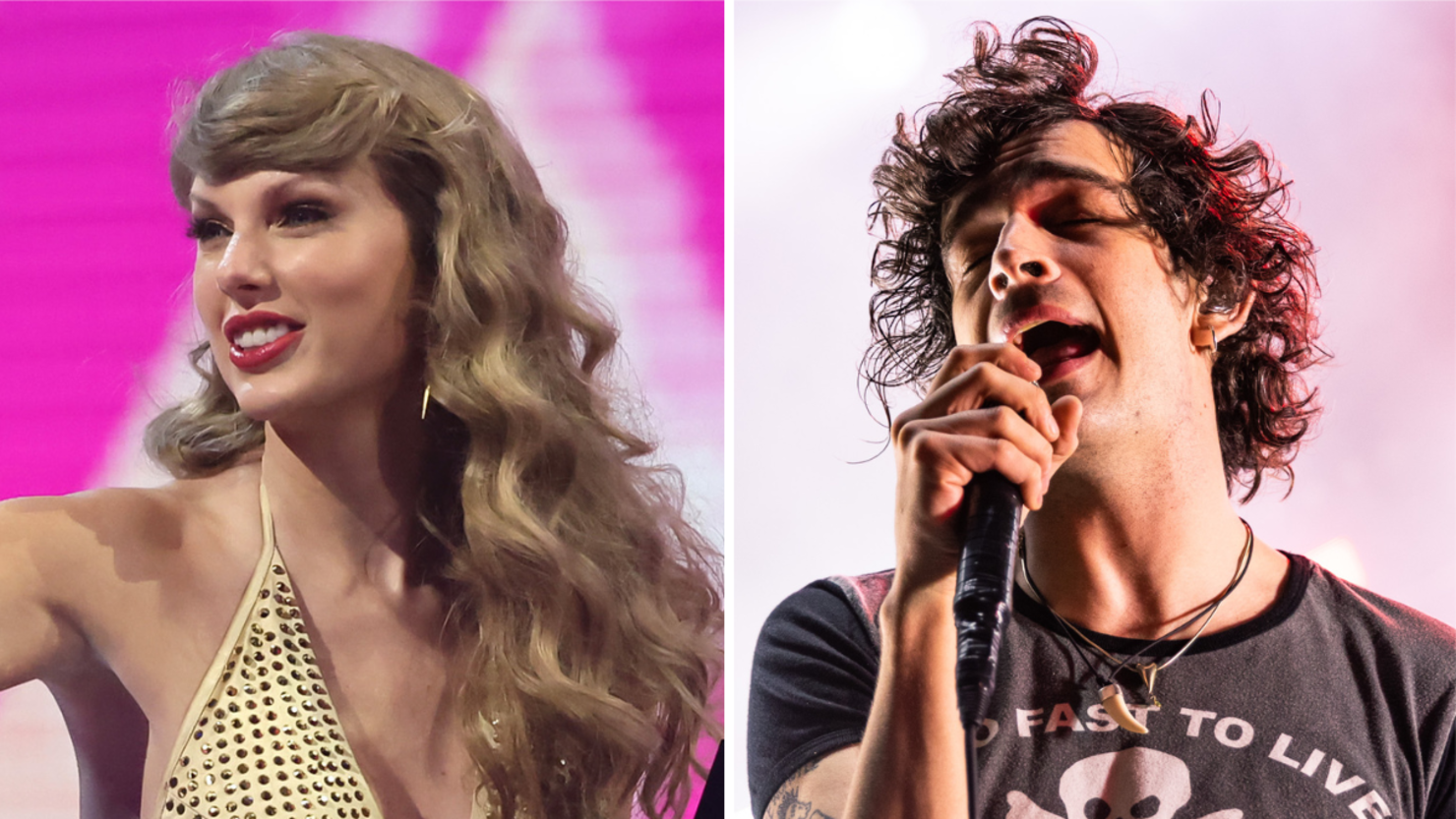 Fans at The 1975 show at London's O2 Arena on Thursday (January 12) were in for a HUGE surprise when Taylor Swift waltzed on stage!
Videos making the rounds on social media show the "Lavender Haze" singer walking on stage in a stunning silver sequin dress. She was, of course, met with massive applause as she performed her hit "Anti-Hero," and even joined Matty Healy and the band for "The City."
Fans on Twitter also reportedly spotted Harry Styles and Phoebe Bridgers at the show, but we haven't been able to confirm that yet.
The 1975 are currently on their "At Their Very Best" tour with dates scheduled across the UK, South and Central America, Australia, Asia and Europe through July.
You can watch videos of Taylor Swift on stage at The 1975 concert below: