Custody Battle Brewing After Lisa Marie Presley's Death
By Dani Medina
January 14, 2023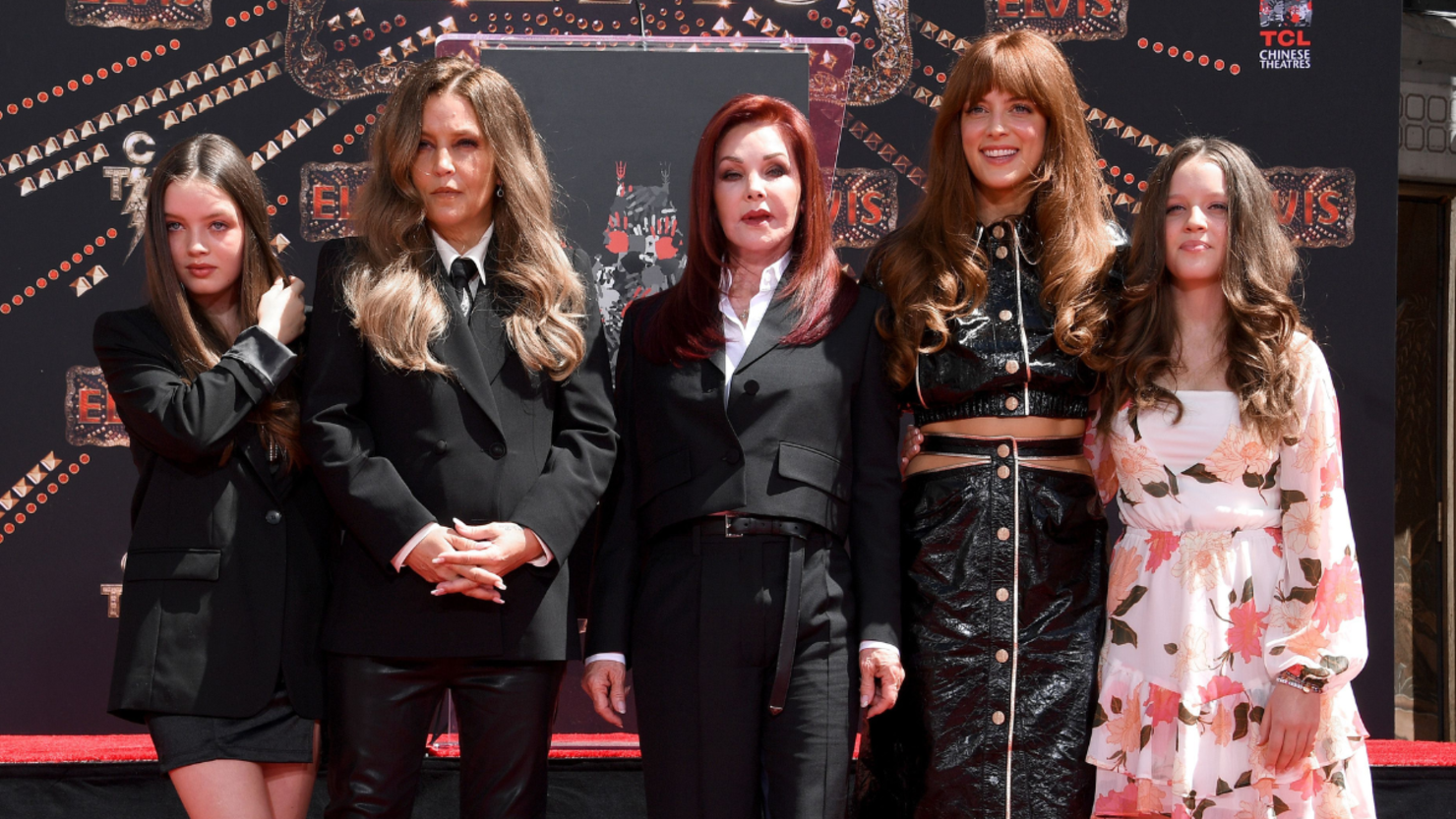 HOLLYWOOD, CALIFORNIA - JUNE 21: (L-R) Harper Vivienne Ann Lockwood, Lisa Marie Presley, Priscilla Presley, Riley Keough, and Finley Aaron Love Lockwood attend the Handprint Ceremony honoring Priscilla Presley, Lisa Marie Presley And Riley Keough at TCL Chinese Theatre on June 21, 2022 in Hollywood, California.
Photo: Getty Images
Lisa Marie Presley's death has left a huge question mark for her family when it comes to custody.
Presley, who died earlier this week after suffering a "full" cardiac arrest, has four children — and two of them could be involved in a custody battle.
Lisa Marie married Michael Lockwood, her fourth husband, in January 2006. Two years into their marriage, Lisa Marie gave birth to fraternal twin girls, Harper Vivienne Ann Lockwood and Finley Aaron Love Lockwood, both 14 years old. Lisa Marie filed for divorce in 2016, but it wasn't finalized until 2021. These five years were riddled with allegations and investigations into alleged "drug use and child abuse," TMZ reports.
Following Lisa Marie's death, Lockwood is determined to go to court to get custody of the twins. "It'll be a cold day in hell before he gives up custody of those children," a source told TMZ. At the time of her death, custody was split 60-40 in Presley's favor. Under California law, however, Lockwood "would ordinarily get full custody, unless a judge determines he's not a fit parent," the news outlet reports. Danny Keough, Lisa Marie's first husband — who officiated her wedding to Lockwood and lived with her and the twins until her death — "sees himself as the stepfather of the kids."
There's reportedly "a ton of bad blood" between the two and some family members think he might try to get custody of Harper and Finley. Danny and Lisa Marie's 33-year-old daughter, actress Riley Keough, and her mother Priscilla Presley could also make a play for the twins.
The decision, however, could ultimately be up to Harper and Finley, since they're both of age to share their preferences with a judge. Their feelings about custody are unknown at this time.
Lisa Marie Presley died Thursday (January 12) after suffering a full cardiac arrest. She was pronounced dead at a hospital in Los Angeles days before what would have been her 55th birthday.
"It is with a heavy heart that I must share the devastating news that my beautiful daughter Lisa Marie has left us. She was the most passionate strong and loving woman I have ever known. We ask for privacy as we try to deal with this profound loss. Thank you for the love and prayers. At this time there will be no further comment," her mother said in a statement.
Stars including John Travolta and Tom Hanks have shared their condolences for the late songwriter. Her ex-husbands Michael Jackson (estate) and Nicolas Cage have also shared tributes on social media. Lockwood even issued a statement after her passing.
His lawyer, Joe Yanny told The Post that his "world has been turned on its ear," adding that he's "with both of his daughters." "Michael had been hoping for a speedy and complete recovery because her children needed her. It is very sad it didn't turn out that way," he said.