Jeremy Renner Shares Another Encouraging Update After Snowplow Accident
By Dani Medina
January 14, 2023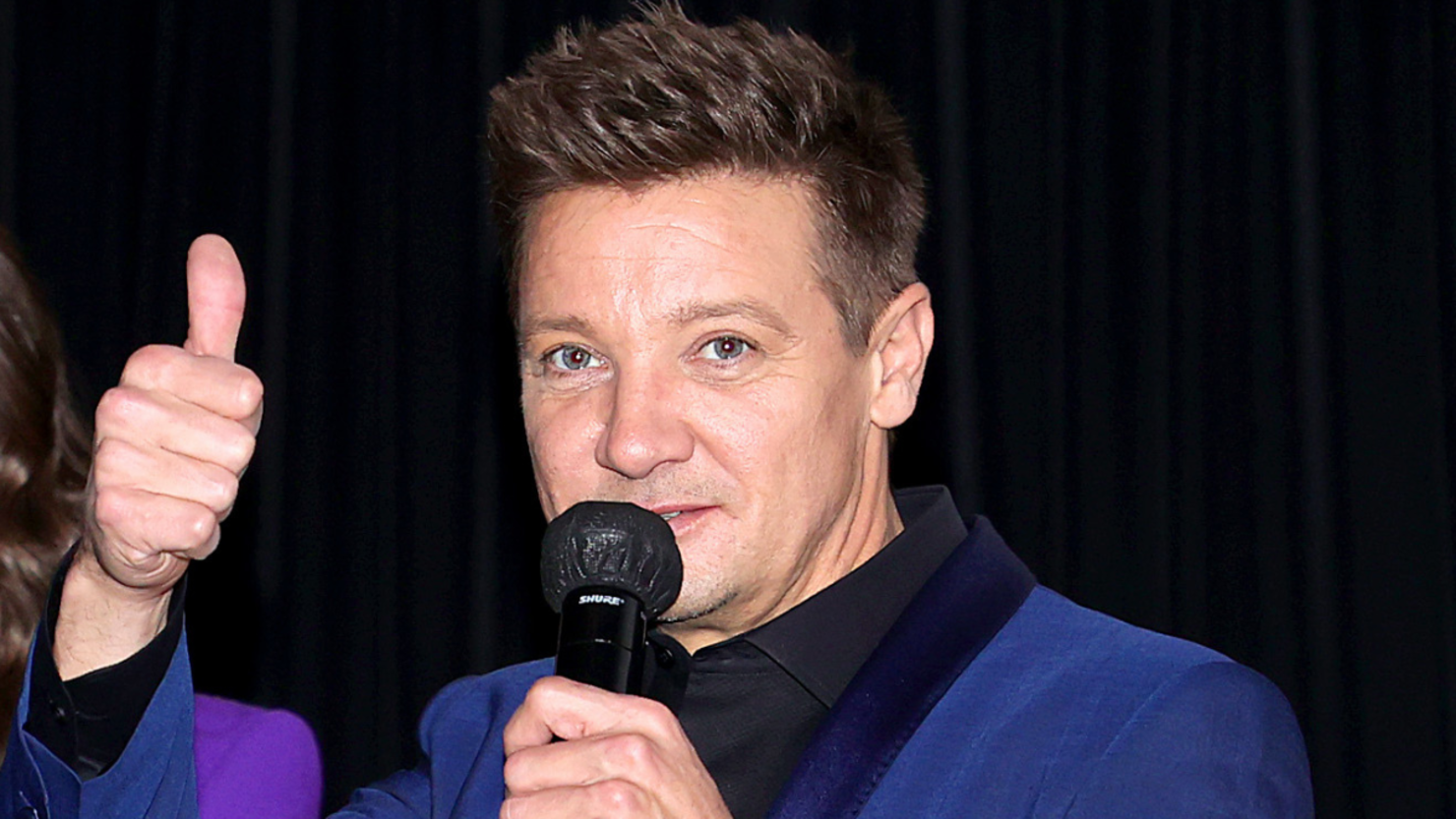 Jeremy Renner is giving us another glimpse into his recovery.
After spending weeks in the hospital, the Avengers star shared an encouraging update on his Instagram Story on Friday (January 13). The video clip shows Renner being wheeled around in his hospital bed on his way to a medical scan. "I wish you all a very special night," he captioned the video.
Earlier this week, a source told People Renner is "making positive progress" although he faces "a long road to recovery." He's also "crushing all progress goals."
Last week, he shared another update on social media about his condition. In the video, the Hawkeye actor's mother and sister are seen comforting him and massaging his head. He said it was his "first shower in definitely a week or so" in the video, in which Renner is clearly in high spirits.
Renner has remained in the hospital since New Year's Day after being involved in a tragic snowplow incident. He underwent surgery for his injuries after he was ran over by a 14,000 snowplow near Mt. Rose Highway outside of downtown Reno, Nevada. The actor suffered "blunt chest trauma and other orthopedic injuries," a spokesperson said. He was reportedly being a good Samaritan and helping someone who was stranded in the show at the time of the horrific freak accident. "He was helping someone stranded in the snow. He is always helping others," said Reno Mayor Hillary Schieve.