Jennifer Lopez Says She Was Supposed To Be In Madonna & Britney's VMAs Kiss
By Rebekah Gonzalez
January 17, 2023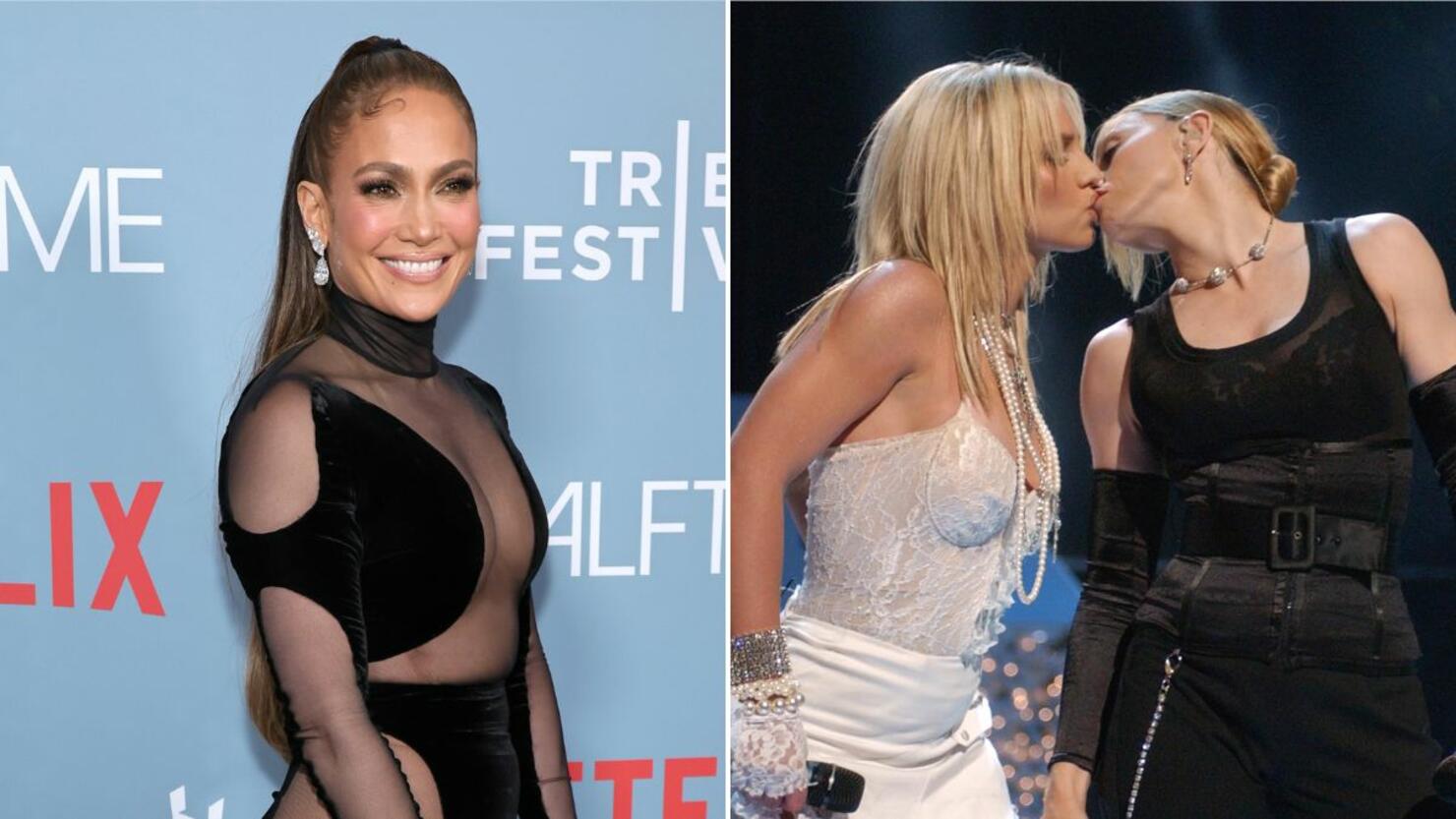 Jennifer Lopez was almost part of one of the most iconic and controversial award show moments in recent history. During a recent interview with E! News to promote her new film Shotgun Wedding, Lopez confirmed that she was originally set to appear alongside Madonna and Britney Spears at the 2003 MTV Video Music Awards.
"I was filming a movie in Canada, and we had met—me, her [Madonna], and Britney—to do it at her home," she revealed to E! News. "And then, I just couldn't get off the film, and so, we couldn't do it." Lopez was replaced with another pop icon, Christina Aguilera. Madonna would go on to share a kiss with both Aguilera and Spears as their performed her hits "Like A Virgin" and "Hollywood."
"We had talked about it," Lopez continued. "I love Madonna. I'm a huge fan. I always have been." She went on to share that her go-to karaoke song is "Like A Virgin" by the legendary pop star.
Madonna recently announced she'll be celebrating her four decades of pop hits. The global 35-city Madonna: The Celebration Tour kicks off in Vancouver on July 15 and will "[highlight] her unmatched catalog of music from the past 40-plus years" as well as "pay respect to the city of New York, where her career in music began."
As for J Lo, fans can catch her in Shotgun Wedding starting Friday, January 27th. We're also awaiting more details from her previously announced music comeback with the new album This Is Me...Now.