Watch Joe Jonas Impressively Draw A Tattoo For A Fan While Singing On Stage
By Rebekah Gonzalez
January 17, 2023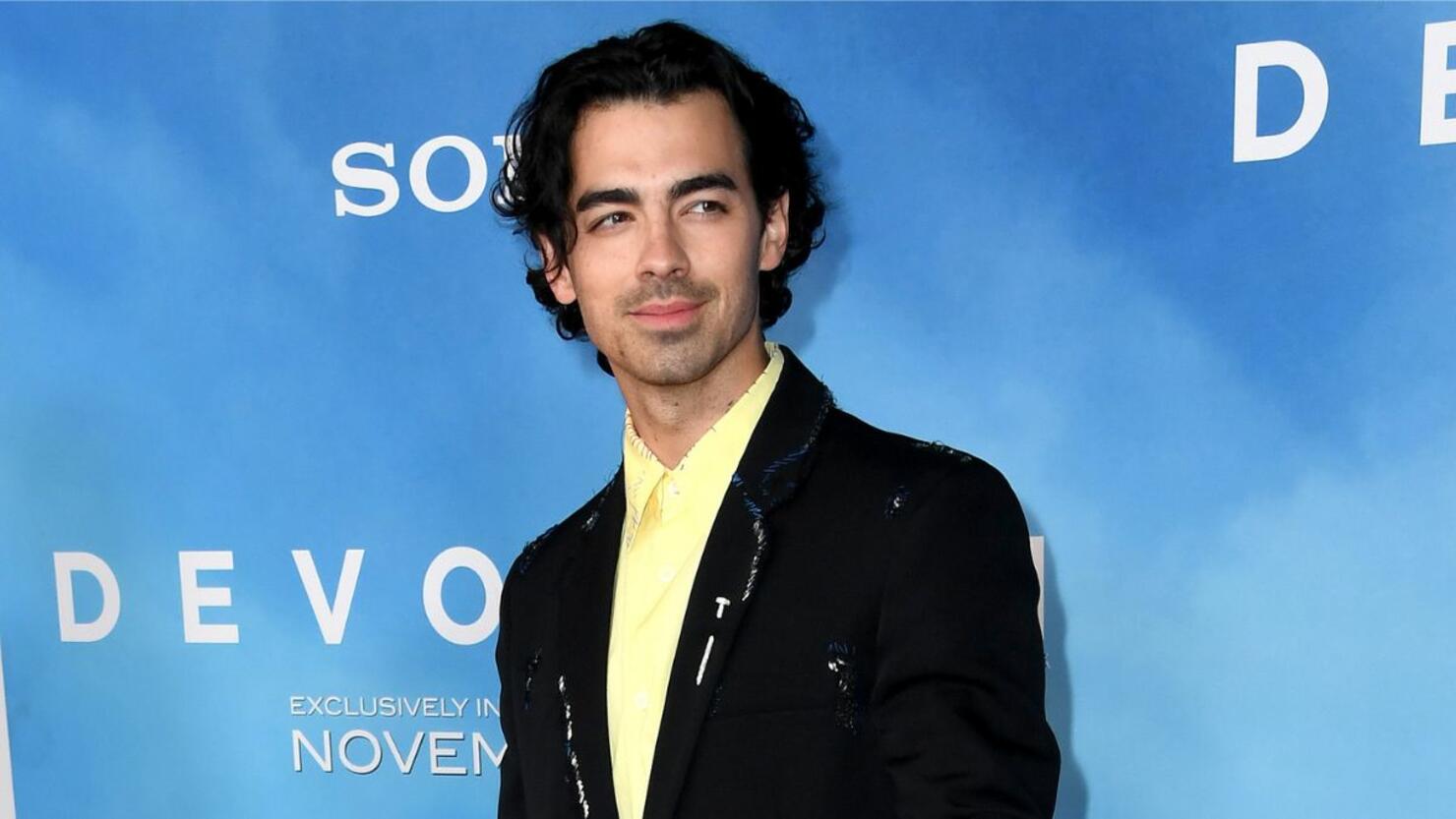 Joe Jonas shared a memorable moment that happened between him and a fan during one of the Jonas Brothers' recent live concerts. Jonas took to his Instagram Story to repost a TikTok from a fan that featured him grabbing their sign which read, "Joe, Draw My Next Tattoo," and left a blank box where he could sketch his design.
To the fan's surprise, Joe noticed the sign and actually grabbed it from them along with a marker. The professional live musician didn't miss a bit while contemplating what to draw in the box. He hit all of his cues and even managed to sing along with Nick Jonas while drawing.
The TikTok goes on to show the fan actually getting the tattoo on their leg and it turns out Joe drew a cloud with a lightning bolt coming out of it. "my joe jonas tattoo journey 🌩️ from him drawing it to him seeing it! i was not okay hahahaha," the fan, who goes by @demvlogs on TikTok, captioned the now-viral post.
"That's so special that the tattoo correlates with the song they were performing when he drew it," another fan pointed out in the comments section. It turns out the Jonas Brothers were playing their song "Strangers" as Joe drew the tattoo, which features the lyrics:
"I just saw the lightning strike/ Knew it right then when I looked in your eyes/ And I said to myself, "It's no surprise we ain't strangers."